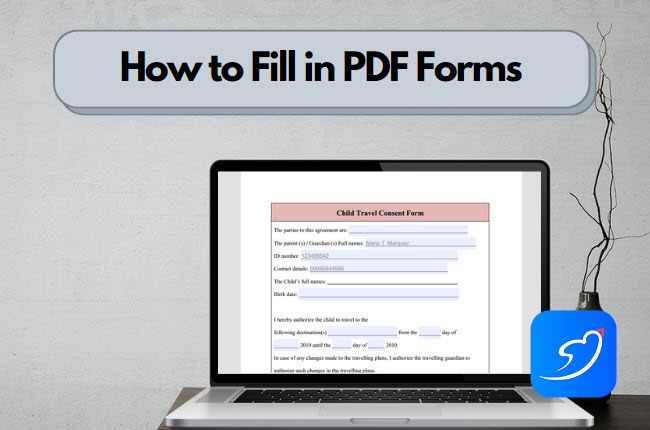 LightPDF enables you to fill in interactive forms directly by clicking on the form fields without using other features, whereas if the PDF form is a non-interactive form such as a plain PDF file with lines and texts, it cannot be filled directly.
Free Download
If you need to convert non-interactive forms to interactive fillable forms and then fill them in, please learn more from this FAQ: Create Interactive Forms Manually with LightPDF.
How to Fill in interactive PDF Forms
Open a PDF form with LightPDF. If the PDF form contains interactive form fields, you can see the highlighted fields (light blue by default) of the PDF form when opened.

(Here is the interactive fillable form in LightPDF: Highlight where you should type)

Move your mouse over the highlighted fields, the select tool will change to an I-beam , allowing you to type text in the field.

Once all the form fields are complete, the following preview will appear, then click Save in the upper left corner before sending.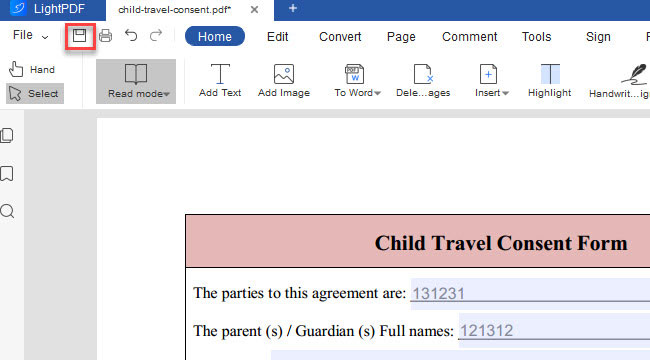 If you encounter any problems in the process of using the LightPDF, please feel free to contact us.