Here, we've listed the leading PDF solutions on the internet that you can use to turn PDF into Word quickly.
Best PDF to Word Converters
Comparison Chart of these Free Online PDF to Word Converters
| Tools | LightPDF | iLovePDF | Smallpdf | Free PDF Converter | SodaPDF | Adobe Acrobat | PDF to DOC | PDF2GO | XODO PDF.online | Zamar |
| --- | --- | --- | --- | --- | --- | --- | --- | --- | --- | --- |
| Works on different platforms | | | | | | | | | | |
| Usage Restrictions | | | | | | | | | | |
| Straightforward interface | | | | | | | | | | |
| Batch Converting Process | | | | | | | | | | |
| File Size Restrictions | | | | | | | | | | |
LightPDF
LightPDF is an all-in-one online program that you can use to convert PDFs to Word and other file formats without any limitation. Furthermore, this tool has a straightforward user interface that lets first-time users convert files in just a few simple steps. One good thing about this free online program is that it allows you to convert multiple PDFs by batch. Apart from its converting function, this program offers editing tools that you can use to improve PDF files. Meanwhile, this is one of the free online PDF to word converters with a desktop and mobile version for Windows computers, iOS, and Android smartphones.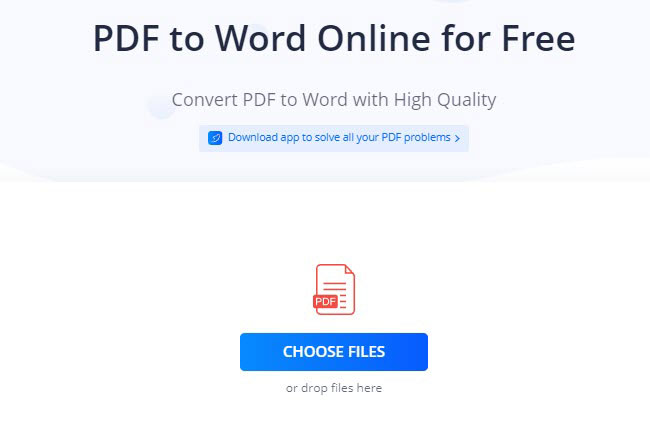 iLovePDF
iLovePDF is another free PDF to Word converter you can rely on to convert your documents to Word files easily. This tool supports all Microsoft Office document output, allowing you to turn PDF to these formats or vice versa. In addition, you can upload PDFs from different cloud storage services directly. However, the downside of this tool is that there is a limitation on document processing with its free version..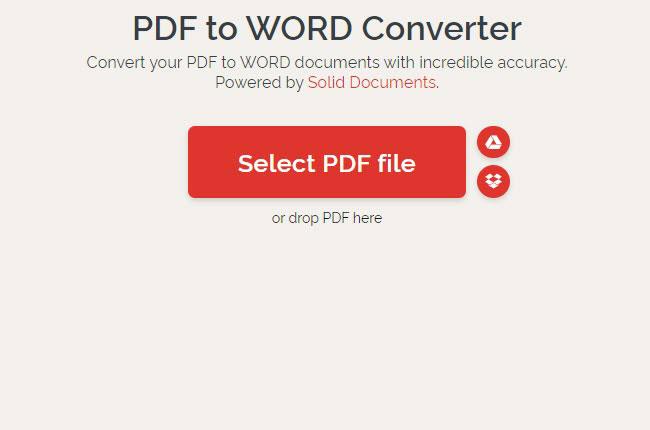 Smallpdf
Smallpdf is the third online PDF to Word converter option. It's another online tool that can help to convert your PDF to.docx file format without experiencing any hassle. This solution can not only convert PDFs but also allows you to compress, merge, modify, and sign them. Moreover, this tool has cloud storage services that can help you to manage your documents easily. Wherein you don't need to work across multiple apps to save time in storing, managing, and sharing files across devices.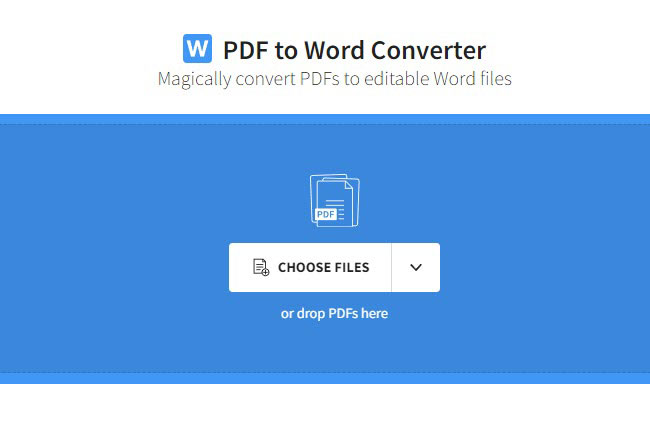 Free PDF Convert
Free PDF Convert is an easy-to-use free PDF to Word converter that is perfect for a beginner. This tool has a drag-and-drop feature that speeds up the uploading process of PDFs on its website. Another cool feature of this PDF to document converter is that it allows you to upload PDFs straight from the web via URL. Meanwhile, this tool is accessible to different platforms, as long as you have an internet connection, including Windows, Mac, and Linux operating systems.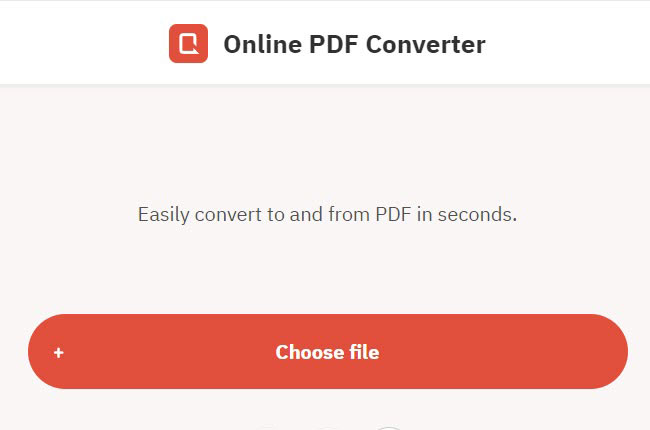 SodaPDF
Fifth, we have SodaPDF. This is a popular PDF solution that you can use to convert your PDFs to Word using your favorite web browsers. Not to mention, this is accessible with Google Chrome, Safari, and Mozilla Firefox. With this app, it is capable of uploading PDF files from your PC or from a cloud storage service such as Google Drive or Dropbox. Aside from that, this online PDF to DOC converter has also a software version for Windows and macOS computers.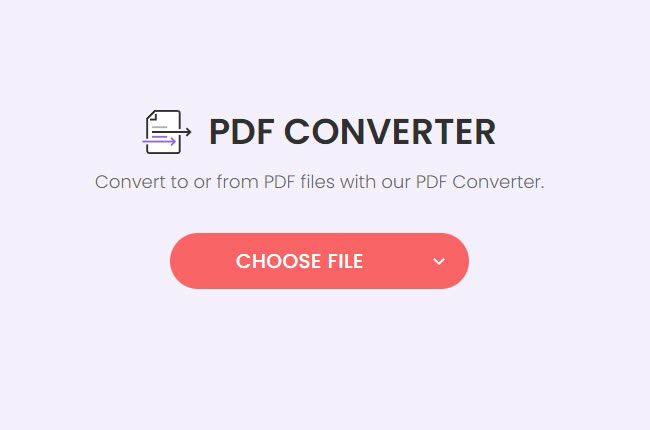 Adobe Acrobat
Adobe Acrobat is one of the pioneer programs that will surely help you when it comes to PDF problems. Since it is just a web-based program, the features are not as advanced compared to its desktop version. This tool can only do simple PDF procedures like converting PDF to Word and to other file formats. Besides that, this also provides editing and an E-Sign feature that you can use to optimize and manage your documents quickly.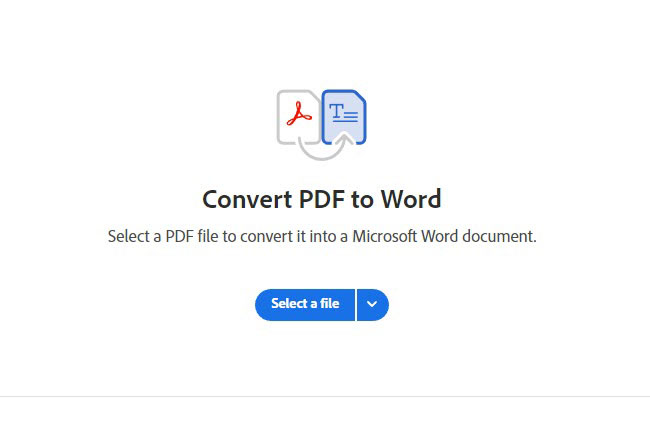 PDF to DOC
PDF to DOC is another easy-to-use program on the internet that you can use to transform your PDFs into Word. This free PDF to Word converter allows you to convert for up to 20 PDF files in one process. After that, you can download all the files to get them all at once in a ZIP file. However, this tool doesn't offer any functions aside from converting PDF to Word function.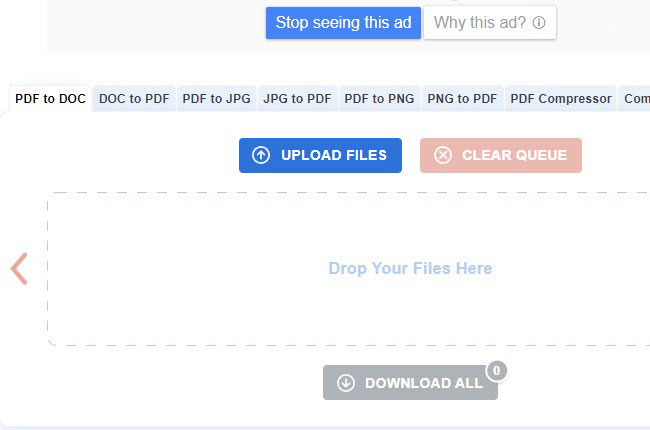 PDF2GO
If you're looking for an online tool that allows you to convert PDF into an editable Word file, here is PDF2GO. This tool has two options for converting PDF into Word files. The first option is all of the scanned pages will be images after converting your PDFs. While the second one is its OCR feature, wherein it detects languages from the scanned pages and turns it into an editable Word file.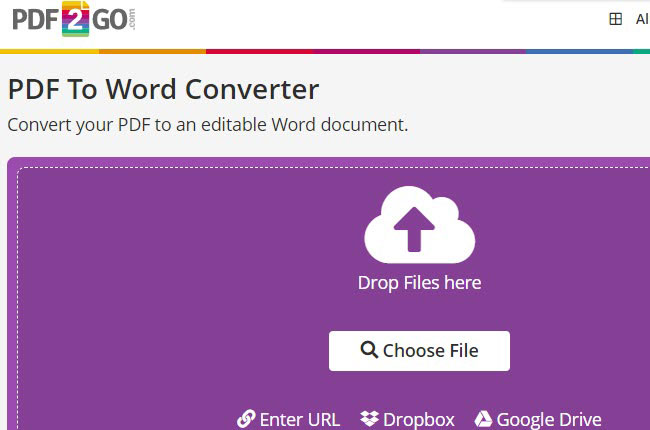 XODO PDF.online
Here, we will show one of the best PDF to Word converters that you can use to turn PDFs into Word files in a quick and easy way. XODO PDF.online lets you convert files to different file formats in just three simple steps. Furthermore, this tool has wide-range support of different file formats that you might need in the future. However, you only have two document processing per day on its free version.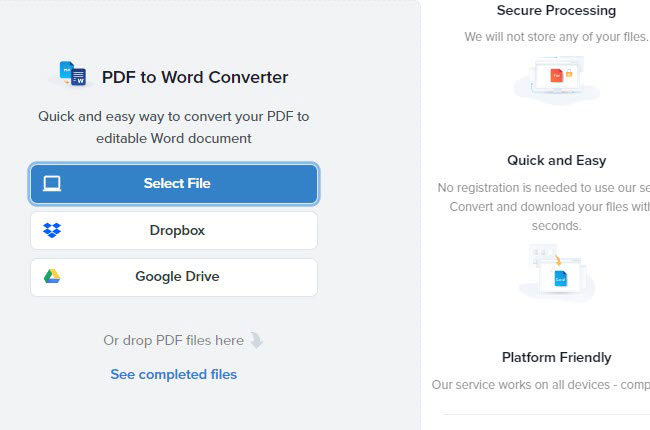 Zamzar
Lastly, we have Zamzar. This is one of the popular file conversion tools on the internet that lets you turn your documents into different file formats. This free PDF to Word converter has a restriction when it comes to the file size being uploaded on its website. Wherein you can only download PDF files with a maximum file size of 50MB. Just log in to its official website, in order to use all the features of this file conversion tool.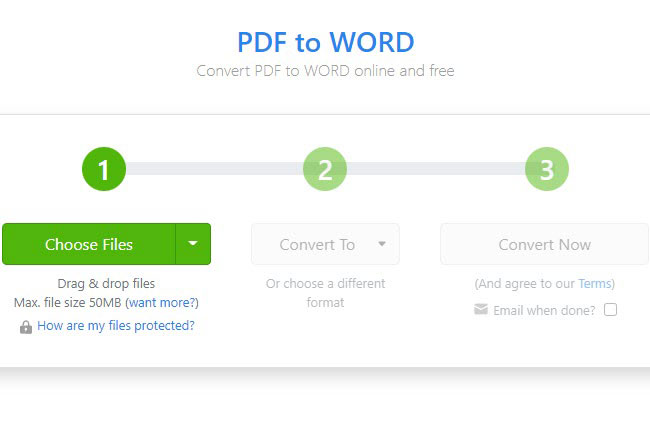 Conclusion
As we mentioned above, these programs are the best PDF to Word converters that can help you instantly. However, we personally recommend LightPDF online tool because of its cool features when it comes to converting PDFs to different file formats, especially to Word (.docx). For more suggestions, feel free to write your comment down below.