Not to mention, it has practical applications in numerous fields, including image and speech recognition, natural language processing, autonomous vehicles, robotics, and predictive analytics. Furthermore, it can transform several industries, such as healthcare, finance, transportation, and entertainment, by enabling increased efficiency, automation, and customization. Here we will show the best intelligent document processing tool on the internet named LightPDF AI for Docs that you can use with ease.
Benefits of Artificial Intelligence Document Tools
Artificial intelligence (AI) is becoming more important today because it can perform tasks that usually require human intelligence, such as decision-making and problem-solving. Another good thing about this is that it can enhance numerous aspects of our daily lives. Wherein, it is significant because it can boost efficiency, personalize experiences, drive innovation, facilitate decision-making, enhance safety, and make things more accessible. Meanwhile, AI can also help you to save time in processing your documents without experiencing any hassle. Below we've listed some of the reasons why artificial intelligence doc processing tool is considered important.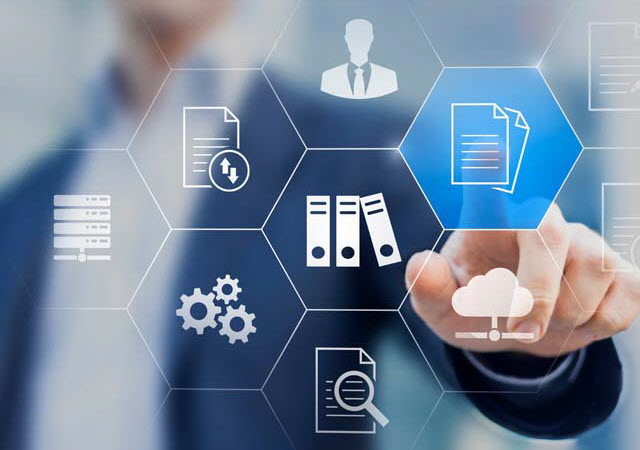 Efficiency
Artificial Intelligence can automate a multitude of procedures, minimize the requirement for human involvement, and accomplish assignments at a faster pace and with greater precision compared to humans.
Innovation
Due to its efficiency, AI can have a huge impact on improving and developing different fields like healthcare, finance, transportation, and entertainment. It can transform these areas by making them more convenient.
Personalization
Third, this technology can examine data and patterns of behavior to provide users with personalized suggestions and experiences.
Decision-making
AI can help make better decisions in fields like business, finance, and many more by analyzing large amounts of data and providing useful insights.
Accessibility
Lastly, using AI-based technologies like LightPDF AI for docs has the potential to increase the assistance for individuals to complete their daily tasks or activities.
The Best Intelligent Document Processing Tool
LightPDF AI for Docs
LightPDF is well known for being a good PDF editor and converter that you can use using your favorite web browsers. But due to the emergence of artificial intelligence document tools, this program continues to update and add a new feature named LightPDF AI for Docs to provide you with the best experience in processing documents. Meanwhile, this feature is truly beneficial because it will surely help you to save time in processing large-scale documents. Wherein it allows you to get summaries, outlines, and answers in just a few simple steps by using its document chatbot. Apart from that, this also provides a set of preset questions that you can ask on its ChatBot after uploading the file.
Furthermore, this program supports the most popular document file formats that you can use for your future task. These file formats include PDF, Word, Excel, PPT, and ePub. In addition, this AI-powered document chatbot allows you to use its full feature for free as long as you have an internet connection. See the steps below to start using this one of the best intelligent document processing solutions nowadays.
Go to its official website and head on to the "PDF Tools" menu to select the "AI for Docs" feature.

From here, click the "Select Files" feature to upload the document on its website from your computer.

Once done uploading the document, you can type the questions you want to know using its chat box.

After that, the answer will flash on the chat box of this program.
Lastly, you can go to the "View" section if you want to show the preview of the uploaded file on this website.
Conclusion
To sum it up, this blog talks about the emergence of artificial intelligence nowadays. In addition, we've also introduced the importance of intelligent document-processing programs in our daily lives. Besides that, we've also talked about the new feature and one of the best AI document processing tools named LightPDF AI for Docs.