Furthermore, the potential of this program is to revolutionize the way we interact with artificial intelligence. Aside from that, we will show the best tool that you can use if you need to process a document with ChatGPT 4.
What is ChatGPT 4?
If you are wondering what's new in ChatGPT 4, this part of the blog will answer your question. ChatGPT 4 is one of the advanced OpenAI systems that you can use to produce quality responses. Not to mention, this program has a broader general knowledge base that can help users solve difficult problems with higher accuracy. Additionally, it can be used to improve your daily life, whether you're a student or professional. Check out its features below to learn more about this program.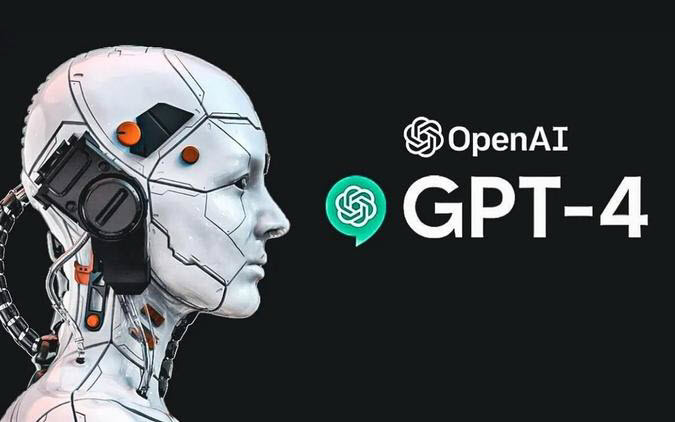 Features:
Answers questions
Grammar correction
Natural language to OpenAI API
Parse unstructured data
Calculate time complexity
Classify items into categories
Translates programming languages
Spreadsheets creator
It can convert JavaScript to Python
Can make an essay outline
Capable of creating interview questions
Third person converter
VR fitness idea generator
Difference Between ChatGPT 4 VS. ChatGPT 3
Next, we will highlight the differences between ChatGPT 4 VS. ChatGPT 3. ChatGPT 4 is an upgraded version of ChatGPT 3, which is an AI language model. The primary differences between ChatGPT 4 and its predecessor can be highlighted:
Enhanced performance
First, the newer version has made significant advancements in its performance. Wherein it improves its ability to generate responses that closely resemble human language. It has achieved this by enhancing its accuracy, speed, and efficiency in generating responses to a wide range of inputs. The newer version has undergone significant upgrades, enabling it to handle complex and varied tasks with greater proficiency.
Larger knowledge base
ChatGPT 4 has a more extensive general knowledge base, which enables it to provide answers to a wider variety of questions and hold more sophisticated conversations. Meanwhile, its broader knowledge base means that the newer version can understand and respond to a greater range of topics and contexts, making it more versatile in its use.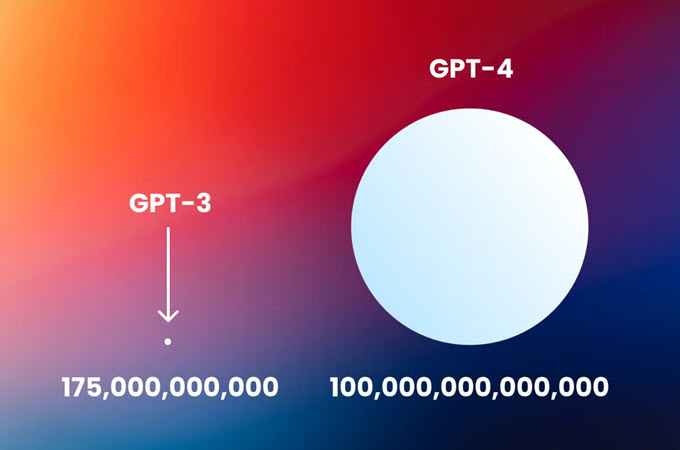 Additional features
Third, the new version offers new features that were not present in the previous version, such as enhanced sentiment analysis, improved summarization abilities, and more advanced natural language understanding. These features contribute to greater accuracy and efficiency in analyzing and responding to user queries, resulting in a more satisfying user experience.
Enhanced training
And if you're still asking what's new in ChatGPT 4? The new version underwent training on a bigger and more diverse set of data than its predecessor, resulting in an increased ability to comprehend and react to a wide range of topics and contexts.
How will ChatGPT 4 Affect and Improve our Productivity?
ChatGPT is a type of artificial intelligence language model that enhances our ability to process and understand natural language. Furthermore, it has the potential to affect different aspects of our lives, such as communication, education, and healthcare. In addition, this program can automate tasks such as producing reports and answering common questions. Apart from that, it may become even better at handling more complex tasks with greater accuracy and personalization in the future.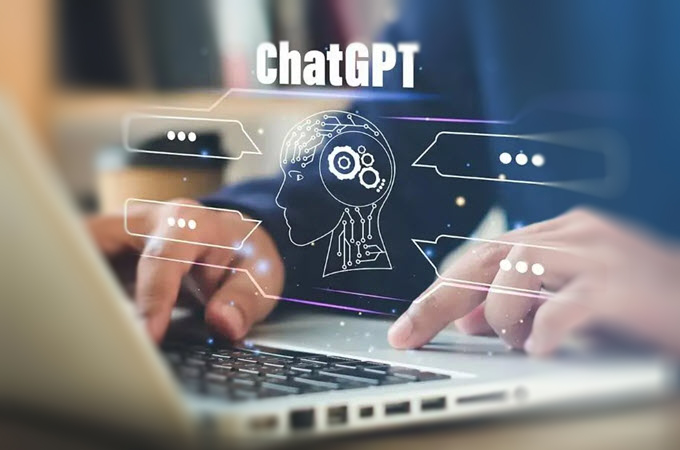 You can enhance your productivity by discovering the tasks that language models can help with, such as text generation and information retrieval. Nevertheless, language models like ChatGPT 4 can sometimes yield imperfect results, so it's important to use them in conjunction with your own knowledge and abilities. Additionally, the ethical considerations of using language models should be considered, particularly in domains like journalism and academia where objectivity and accuracy are crucial.
Alternative to ChatGPT 4 to Process Documents
We all know that ChatGPT can't process all types of files, such as PDF documents. However, we can show you a feasible way to process lengthy PDF files in ChatGPT without any hassle. LightPDF is a simple yet powerful PDF program that enables you to manage your Data and convert your PDF to the desired file format of your document. Moreover, this program allows you to convert multiple files in a single process. Here are the steps you can follow to deal with your data using the free LightPDF online program and then process it with ChatGPT 4.
Go to the official website of LightPDF and find the "PDF to Word" tool.

Click on "Select Files" to open the PDF file you want to convert to a Word file.

Click the "Convert" button to start the process.

Once the conversion is complete, you can download the newly converted file and copy the content to paste it into the ChatGPT program.
You can also try its desktop version to get more advanced functions.
And if you're looking for an alternative to ChatGPT 4 that you can use to process different file formats of documents, LightPDF got your back. This program has a new feature called AI for Docs that allows you to ask anything about your documents. Aside from that, this allows you to get summaries, outlines, and answers within a minute. Moreover, this tool can also generate tables from the data in the document instantly. Meanwhile, it supports the most popular file format nowadays including scanned PDFs, Word, Excel, PowerPoint, and ePub. Check the steps below on how to use this beneficial feature of LightPDF.
First, head to the tool's official website and go to the "PDF Tools" menu to select the "AI for Docs" function.
Second, click the "Select Files" button to upload the document on its website.
Third, you can now start asking questions regarding the document you upload using the preset question or the chatbox of the program.
Conclusion
To sum it up, this article talks about the difference between ChatGPT 4 VS. ChatGPT 3 when it comes to its capability to process different kinds of tasks. Aside from that, we've introduced how the newer version of ChatGPT can affect or improve our daily life. In addition, we've also introduced LightPDF so that you can process documents on ChatGPT. Lastly, we've also shown one of the best alternative AI-powered chatbots that you can use to process large-scale documents named LightPDF AI for Docs.