Best Microsoft Office alternatives
LightPDF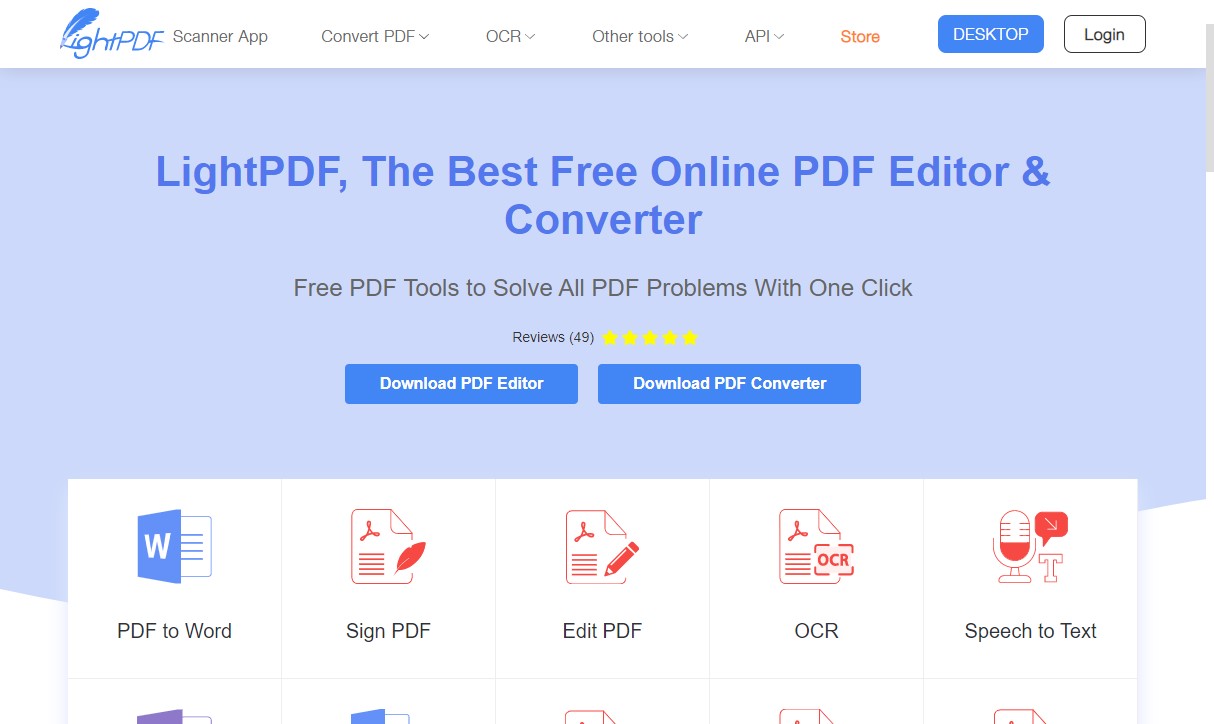 First on the list is LightPDF, it is an online PDF converter and editor. It offers a lot of editing features like annotation tools. You can modify PDF and configure its content like adjusting image sizes. You can also add markups and highlight PDFs. In addition to that, you can sign the documents with a custom signature. Moreover, this tool is also great in converting PDFs to various commonly used file types. There is no doubt about this tool, you can really use its features as a free alternative to Microsoft Office.
Key Features:
Great output quality with a super-fast conversion process.
It doesn't have a limitation in uploading file size.
You can use this without a time limit and it is compatible with popular web browsers.
Supports multiple languages.
System Supported: Windows, Mac, Android, and iOS.
LibreOffice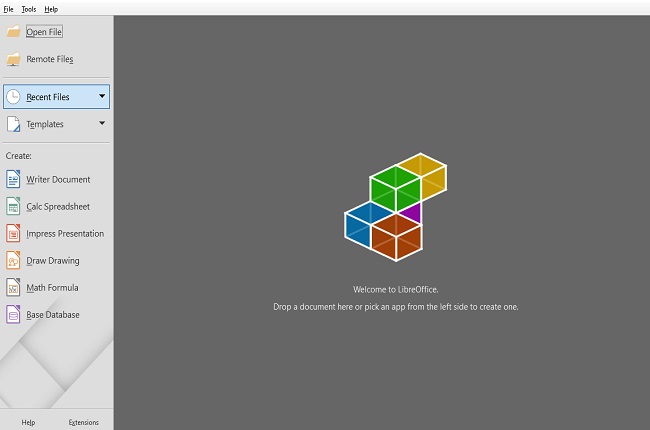 If you are looking for open-source software that is free to use and download. LibreOffice might be the perfect tool for you. It's great for both personal and commercial use. Since this is an open-source program, you can download and edit documents as you wish. This tool combines writer, spreadsheets, databases, math-formulas, and many more. It is truly a great office productivity software. That is why it is included on the list of the best Microsoft Office alternative. It is a great choice because of its fully up-to-date open-source office productivity provider.
Key Features:
It can modify all kinds of documents and can produce high-quality outputs.
A great feature on Word Processor, Spreadsheet Program, and Presentation Templates.
Collaborate with other software.
It has a slide show mode.
System Supported: Windows, Mac, and Linux
WPS Office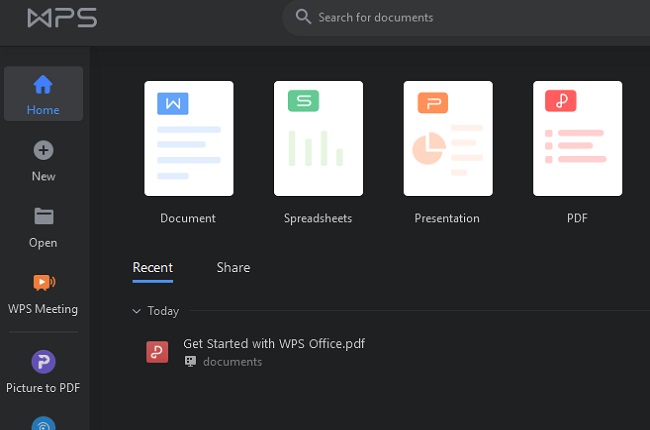 Want an inexpensive office suite that can provide your needs? You can try WPS Office. It is completely compatible with Microsoft Office and has great features such as tabbed documents, ribbon or static tool interface, and many more. You can also use this tool as an MS office alternative because of its function in spreadsheets, writers, and presentations. It does a great job in fulfilling its purpose and to be as much like Microsoft Office as possible. The good thing with this is it costs less compared to the mainstream products offering the same services.
Key Features:
Sight-saving eye protection mode.
100% compatible with Microsoft Office suite.
Advance animation, spreadsheet, and a word-class-text editor.
Mobile office suite.
System Supported: Windows, Mac, Linux, Android, and iOS.
G Suite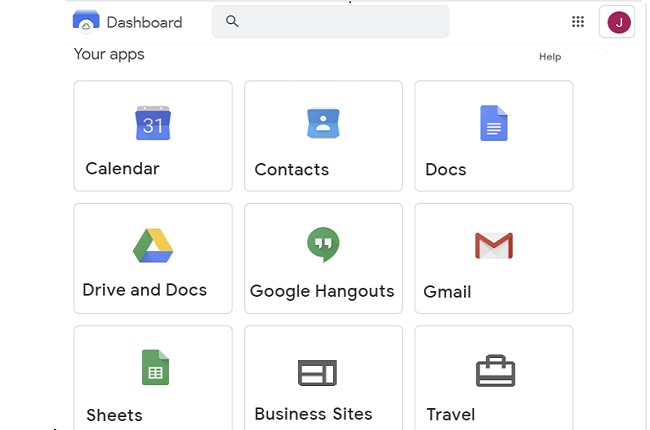 G Suite is software fulfilling company or professional needs on a daily basis. You can use this as an alternative to Microsoft Office. It includes Docx, Sheets, Calendar, Slides, Drive, and many more. It should be said that these features can't compete with the complexity of Word, PowerPoint, and Excel. However, this tool is useful and efficient depending on your needs. Having said that, this tool is highlighted as one of the best alternatives to MS Office.
Key Features:
Create everything you need to bring your task to life.
It allows you to easily control manage users, devices, and data security.
Connect with your colleagues, family, and friends wherever they are.
It allows you to store files on cloud storage and can easily find what you need.
System Supported: Windows, Mac, Android, and iOS.
Free Office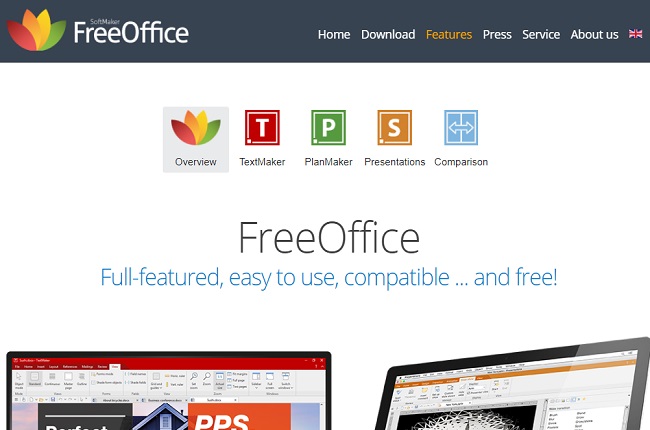 Free Office is a full-featured free office alternative. It has its own Microsoft's trio productivity tool Textmaker, Playmaker, and Presentation. This tool has a new interface that has been capable also on touchscreen computers, it allows you easily input data using your fingertips and increases the size of the icons and the space between them. Moreover, all three apps come with a new feature that will satisfy everyone who is looking for a great office-style suite.
Key Features:
Ability to switch between ribbon and classic style toolbars.
Excellent compatibility with a lot of office formats.
Special touchscreen mode for better touching and dragging icons.
Master file concept for an appropriate slide presentation.
System Supported: Windows, Mac, Linux, Android, and iOS.
Conclusion
No doubt, LibreOffice is the best alternatives to Microsoft Office if you don't want a cloud-based solution. It comes with all the essential features that everyone needs especially when performing common projects. However, if you have an active internet connection, LightPDF is a great way to convert documents and create files.