Useful Websites for Invoice Templates
QuickBooks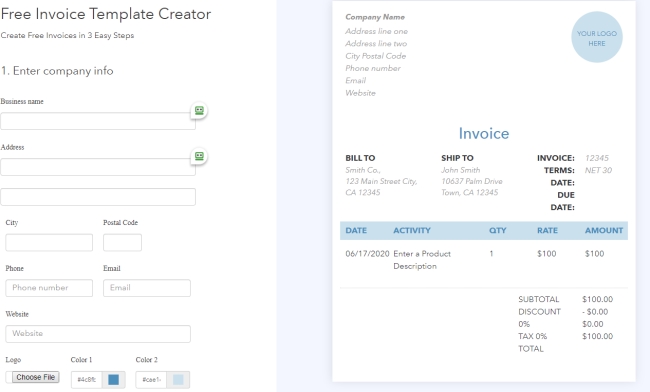 The QuickBooks Invoice Generator is a free online application that allows businesses to create invoices in a breeze. Built by Intuit for small businesses and freelancers who want to get paid on time, this tool offers simple features that let you make invoices without the hassle of downloading a system or creating an account for it.
FreshBooks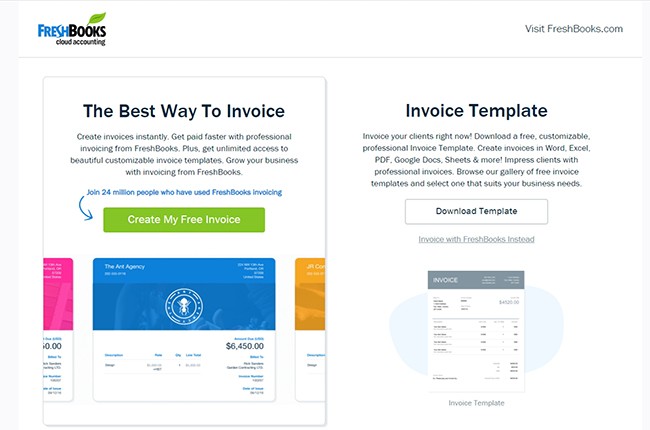 The first recommended tool is the FreshBooks. This software allows users to create an invoice instantly. It can help you track and manage the cash flow in a timely manner. Aside from that, it offers unlimited customizable invoice templates. Also, it enables you to download invoice templates as Word, Excel, PDF, Google Sheets and Google Docs.
Invoice Generator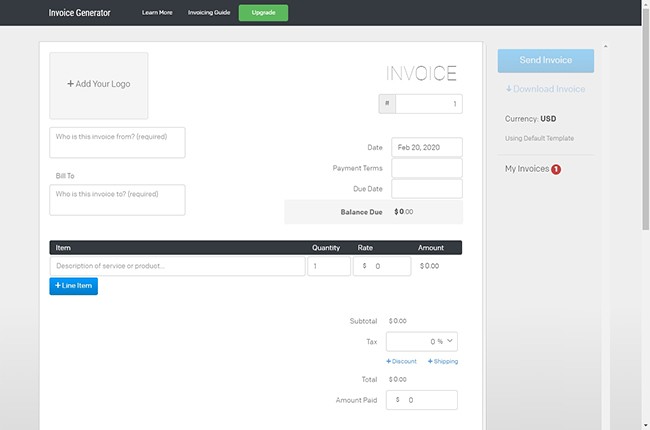 Another website for invoice templates is the Invoice Generator. It has a simple interface that lets you create an invoice instantly. It also supports several currencies such as USD, BHD, SAR, PHP, JOD and many more. Moreover, it enables users to share invoices by email. What's more, users can add discounts and shipping rates into the total. It offers a free version, but if you want to take advantage of more features, upgrade to its premium version.
Invoiceto.me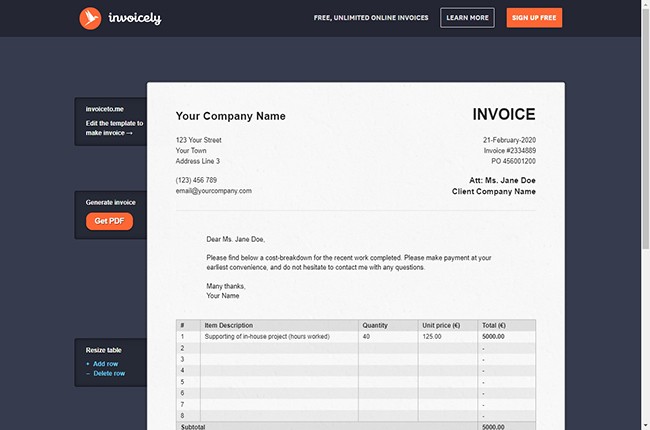 Next, we have Invoiceto.me. This is a website for free invoice templates which lets you create unlimited online invoices. Moreover, users can download PDF invoice without paying anything. And if you sign up for this program you get access to even more features. In that case, you'll be able to save your invoices, manage clients, track time and expenses and so on.
Shopify Invoice Generator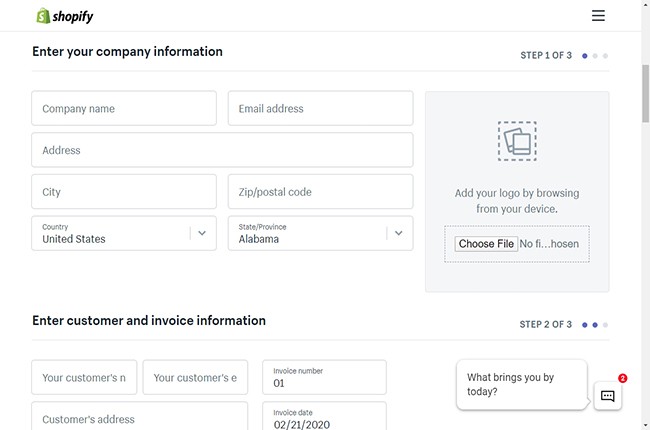 Shopify is an alternative solution for invoice templates. This program lets you create an invoice quickly and easily. It also comes with a simple-to-use invoice template easy for everyone. After finishing the three steps to create an invoice, you can download it, then save and send it to the customer.
Wave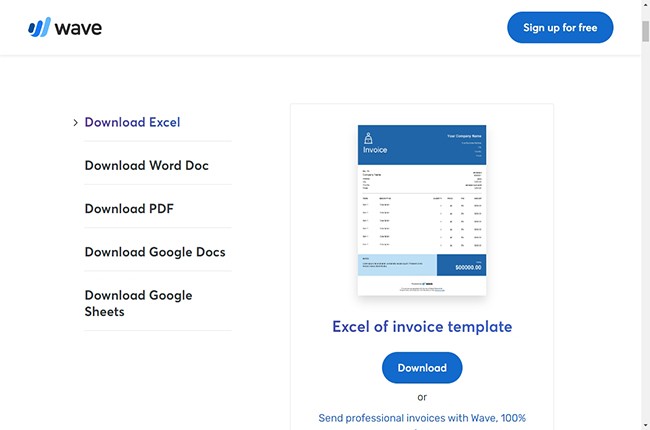 Last but not least is the Wave. This tool allows you to make invoices with its customized templates. It's perfectly created for marketing and consulting professionals, freelance businesses, and legal firms. Furthermore, you can use it free of charge as soon as you sign up.
Table of Comparison
To help you easily pick up a website that meets you need, you can refer to the table below.
| | | | | | | |
| --- | --- | --- | --- | --- | --- | --- |
| | QuickBooks | FreshBooks | Invoice Generator | Invoiceto.me | Shopify Invoice Generator | Wave |
| Supports several file formats | ✔ | ✔ | ✘ | ✘ | ✘ | ✔ |
| Can use it for free | ✔ | ✔ | ✔ | ✔ | ✔ | ✔ |
| Accept payment online | ✔ | ✘ | ✘ | ✔ | ✘ | ✔ |
Extra Tips
Now, you have an idea on how to create an invoice from these websites for invoice samples. However, there are some cases when you have downloaded the file to another format and want to convert it to PDF file. With that in mind, we have listed here some extra tips on how you can convert files.
First, we have LightPDF. This is an all-in-one PDF solution which can convert files easily. It allows you to convert PDF files to other files formats instantly. By simply clicking your desired format and then uploading files, it will automatically be converted.
This software jam-packed with advanced PDF converting function. Aside from that, it also comes with other PDF editing tools which surely love by the users.