Best Online Programs to Add Text to PDF for Free
LightPDF (Windows & Mac)
LightPDF is the first online tool that you can use to put text on your documents with ease. One good thing about this program is that it has a Cloud PDF Editor that lets you easily annotate your documents and share them with your friends directly via URL. Another advantage of its Cloud PDF Editor is that it lets you collaborate with your colleagues as long as you've shared the document link. Apart from its add text to PDF for free feature, this program can convert PDFs into different file formats or vice versa.
Check the steps below for an idea of using this tool to put text to your PDF:
To get started, visit the tool's official website and click the "Get Started" button.
Next, click the "Upload" button to upload the PDF files on its cloud service. Then, open the uploaded file to start editing it.

From here, click on the "Text" feature icon and select the font face and size you prefer for the text you want to insert in the document.

After all, you can now start putting text on the document.

The changes will be save automatically. Once done, click the "Share" button above and click the "Link copied" to share the edited file with others.
Sejda (Windows & Mac)
The second program you can rely on to add text in PDF online in just a few simple clicks is Sejda. Furthermore, it has a comprehensive range of font styles that you can use to add text to your documents. This is an all-in-one PDF solution that offers other features like editing, converting, and compressing tools you can use for your daily PDF needs. Apart from editing, this lets you easily create a PDF and start with a blank document. With this, it lets you upload files from different cloud services, Dropbox, Google Drive, and One Drive.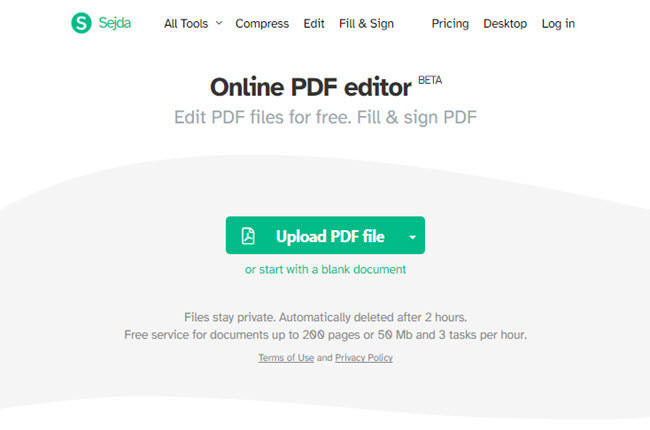 Leading Desktop Programs For Windows and Mac to Add Text in PDF
Desktop Software of LightPDF
If you're looking for a PDF editor to add text to PDF using your Windows computer, here is LightPDF desktop software. This software offers advanced PDF editing features that can help you to improve your documents. Besides adding text, this software is capable of inserting different kinds of signatures, including Handwritten and Digital signatures. In addition, this tool has a "Batch Process" feature that can help you to save time in processing PDFs. Wherein you can convert, OCR, split and compress multiple documents in a single process.
See the steps below to start adding text to your PDF documents with LightPDF:
First, download and install the app from the tool's official website or click the "Free Download" above.
Second, launch the app to open the PDF you wish to edit.

Third, click the "Add text" function above to start adding text to the documents.

Fourth, click the "Save" icon above to keep the changes made.
Adobe Acrobat
After an idea of how to type in PDF online, we will also show an editor for Mac, Adobe Acrobat. Since it is one of the pioneer PDF solutions, this is considered as one of the best programs because of its beneficial features. This program has similarities with LightPDF because these two programs have online, mobile, and desktop versions. With this, you can also add comments to your documents like sticky notes, highlights, and other annotations. However, you need to subscribe to its Pro version in order to use its advanced features.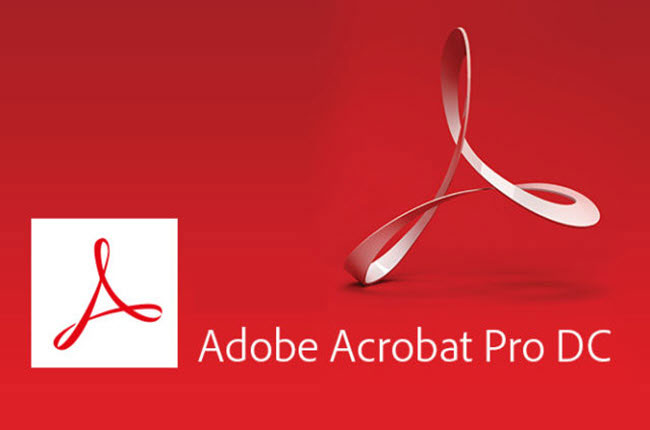 Conclusion
These waforementioned tools above are the best PDF solution that can help you to add text in PDF online and on your Windows and Mac computers. However, we recommend LightPDF when adding text to your documents because of its Cloud PDF Editor. With that, it will surely help you to save time working on your PDFs.