Best Programs to Convert EPUB to PDF
PDF2GO
PDF2GO is the first tool you can rely on to convert your eBook files to PDF in just a few simple steps. This tool has a drag-and-drop feature that allows you to upload your documents instantly. It has a straightforward user interface that is perfect for first-time users. Aside from EPUB, this is also capable of converting MOBI to PDF or any eBook file format into a PDF document. Meanwhile, this online EPUB to PDF converter has a web browser extension that you can get from Chrome Web Store and Firefox Browser Add-ons.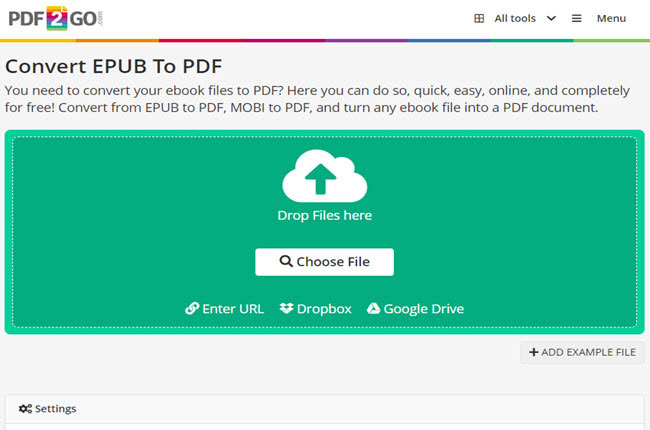 Zamzar
Zamzar is the second solution that allows you to turn your EPUB document into a PDF using your favorite web browsers. This is an online PDF conversion program that you can use to turn your documents into different file formats like PDF. One good thing about this is that you can directly upload your PDF from well-known cloud storage services like Box, Dropbox, Google Drive, and OneDrive. However, there is a limitation regarding the file size of documents. The max file size you can upload from EPUB to PDF tool should not be exceeding over 50MB.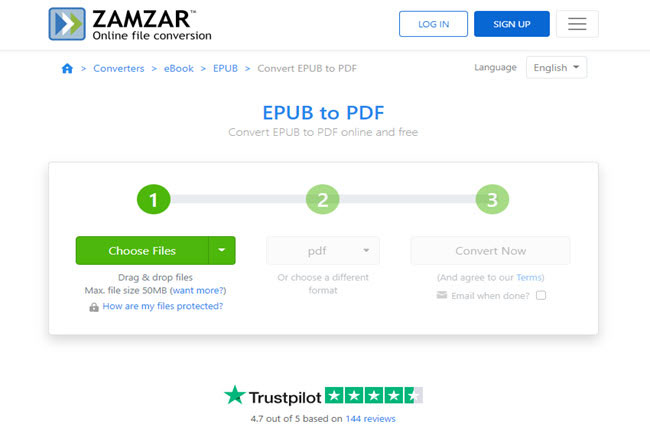 CloudConvert
CloudConvert is another conversion tool that you can use to convert your eBooks online. This tool supports some popular eBook formats besides EPUB, like AZW and CBZ. In using this, you don't need to download any plug-ins or software, in order to convert between various eBook formats to PDF. Even though this is an online tool, it ensures you provide the output of a high-quality conversion. One downside of this tool is it has a limit on converting files per day. You can only convert EPUB file to PDF up to 25 conversions a day.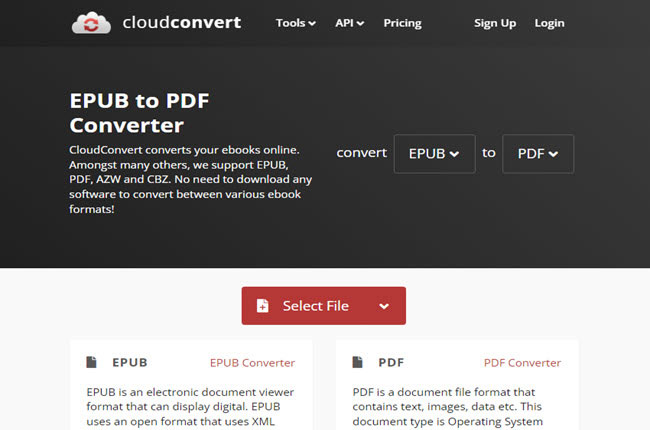 PDFCandy
PDFCandy is one of the most straightforward yet effective tools on the internet that can convert eBooks from EPUB to PDF format online. This is a free online tool to convert different file formats without worrying about a watermark on the output. Not to mention this tool also provides you with the fastest way to turn your EPUB to PDF from different cloud-based servers. You can download its software version to work and convert your files without experiencing any hassle offline.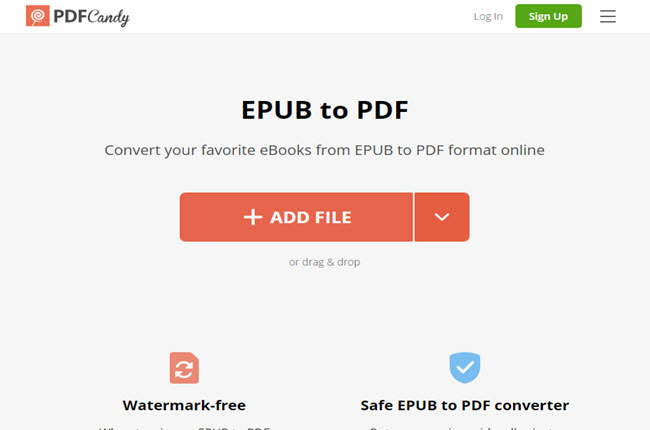 Online-convert
Online-convert is one of the popular file conversion programs on the internet that can help you change EPUB to PDF easily. With this program, you can adjust the options below according to your preferred output before converting your documents into PDFs. Apart from an eBook converter, this program offers different converters for audio, archive, image, video, document, and many more. Besides that, it has an OCR feature that lets you turn images, PDFs, and scanned files into an editable Word file or text format.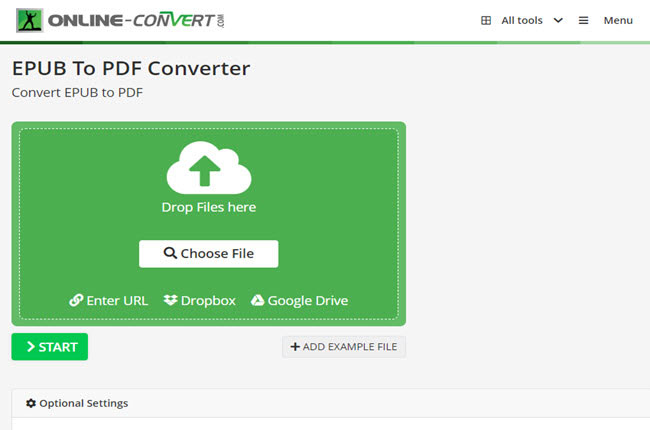 FreeConvert
If you're looking for an online tool that allows you to turn your EPUB to PDF via the URL of the document, here is FreeConvert. This is an easy-to-use tool that allows you to convert EPUB to PDF in a few simple steps. In using this tool, you just need to upload the EPUB from your computer and select the preferred output to start the process. After that, you can hit the "Download" button on its website to keep a copy of the output on your computer.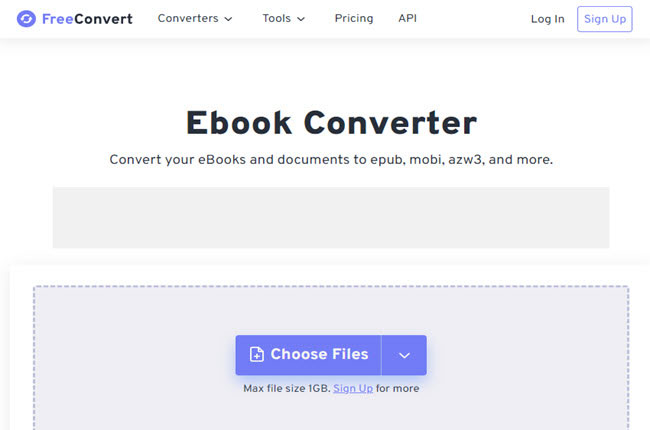 eBooktoPDF
Lastly, we have eBooktoPDF. This web-based program instantly converts your eBooks file format, including EPUB, MOBI, AZW, and FB2, to PDF documents. Furthermore, this tool can perform mass conversion for up to 20 eBook files you wish to convert. But before that, you need to make sure that all the files must not be exceeding over 50MB. This tool also has a drag-and-drop feature that you can use to save time in uploading multiple EPUB files on its website.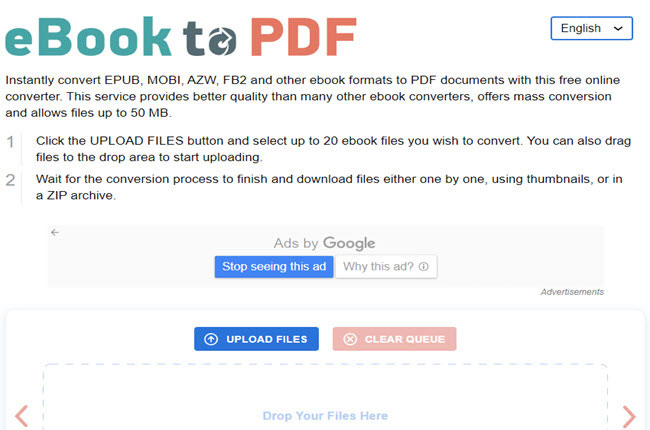 Conclusion
As we mentioned above, these are the leading free tools to convert EPUB file to PDF documents with ease. Each tool has its own uniqueness when it comes to converting your eBooks to PDF files. In addition, by using these programs, you can now read your favorite eBooks using different devices and platforms.