3 Practical Solutions to Convert HEIC to PDF
Apowersoft Online HEIC Converter with LightPDF
Apowersoft Online HEIC Converter, as its name implies, is an online program for converting HEIC files. It lets users convert HEIC files to JPG instantly. Furthermore, this tool can do batch conversions. Also, it has a simple program interface. With that said, users will be able to operate it conveniently and quickly. Aside from that, users don't need to pay a single cent. To fully understand how this program works, see the steps given below.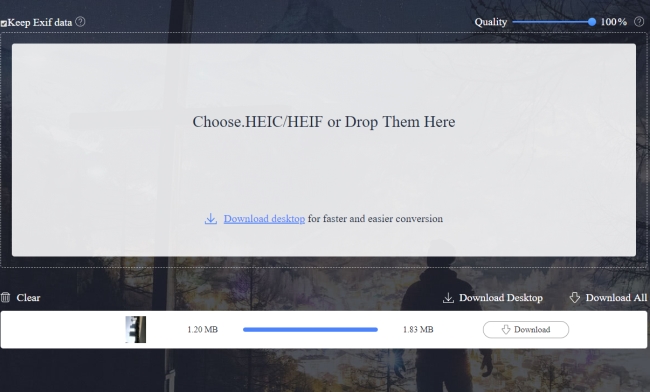 If you have more than one image, you can click "Download All" to store the pictures with one click. After converting the file to JPG, use another online tool, LightPDF, to convert JPG to PDF. It is an all-in-one web-based PDF tool which can convert to and from PDF, edit, OCR, merge, split, sign, unlock PDF, and many more. Users don't need to install any software, just prepare a computer with a browser and internet. Follow the steps on how to convert HEIC to PDF with LightPDF.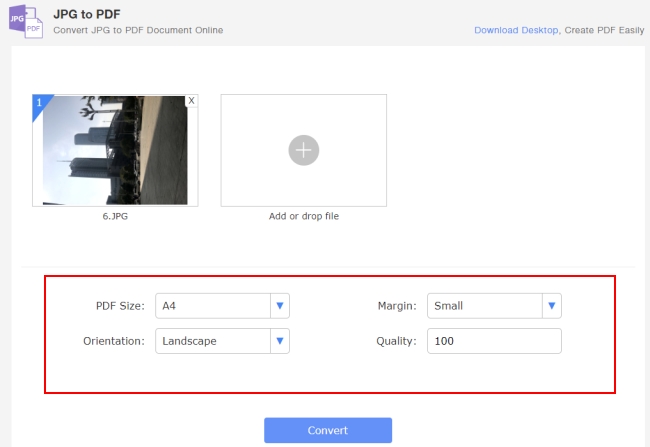 In this way, you can combine multiple images into one PDF.
Moreover, if you like this online PDF tool and often need to use it to manage PDF, you can install its extension to your Chrome browser.
Apowersoft HEIC Converter with PDF Converter
If you don't have a stable internet connection and want a desktop version to convert HEIC to PDF, you can use Apowersoft HEIC Converter. This is a professional HEIC converter which has a clean and friendly user interface. It has a drag-and-drop function so users will be able to convert the files quickly. Furthermore, you can set the image quality before the conversion. Here are steps on how this program works.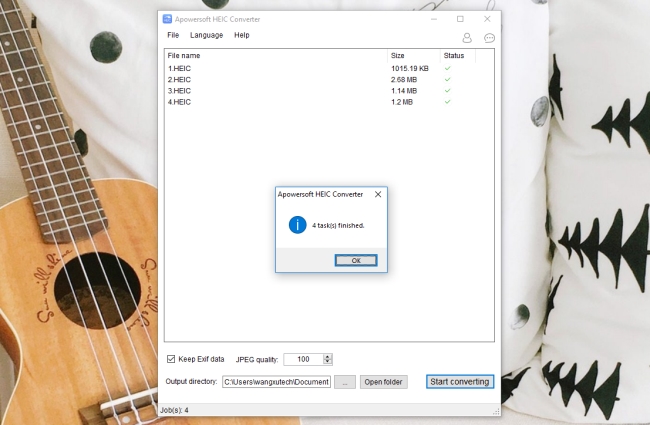 Now, let's convert the JPG files with another desktop converter, Apowersoft PDF Converter. This software has many features, such as converting PDF to other formats and converting other formats to PDF, etc.
CloudConvert
An alternative way to convert HEIC file to PDF is using CloudConvert. This is an online tool which allows you to convert HEIC files in just a few clicks. Aside from that, it can also convert HEIC to JPG, BMP, TIFF, GIF, ICO, and PNG, etc. Moreover, users can resize height and width, rotate the file, set density and more before converting the file. It allows users to upload files from a local computer, URL, Google Drive, OneDrive and DropBox. Here is a guide on how this tool operates.
Conclusion
As shown above, there are three ways for users to convert HEIC to PDF with no trouble. The first way is an online solution called Apowersoft Online HEIC Converter with LightPDF. Both tools save your money and your computer storage space. While the second tool is stable and more professional, as it offers more options for conversion. But CloudConvert is the best, because it is fast and easy to work with, because you just need a website and can get converted PDF files. And you can cancel any one of the conversions during the process. Also, there are many other great solutions on the market. If you have a suggestion, do not hesitate to tell us in the Comments section below.