How to convert images to PDF on iOS 16
What is New in iOS 16?
One thing when you're using iPhone mobile devices is updating its software version to experience better usage. With its new software update, iOS 16 focuses on improving personalization features, deeper intelligence, and seamless ways to communicate and share. As we've noticed, it gives you the freedom to customize your lock screen. Apart from that, one good thing with the update is that it allows you to remove the background on the photos by just dragging the subject from the photo. Let us proceed to the next part to know more about the leading iOS 16 PDF converter you can use even if you're a first-time user.
Convert Photos to PDF on iOS 16 using LightPDF
We can't deny that iPhone has a clearer camera than other mobile devices. With that, you may take many photos in your daily life using your phone camera. One way to organize tons of photos on your iPhone is by turning them into PDFs. If you're looking for a tool that allows you to do this, here is LightPDF. This is a versatile solution that lets you convert and edit your PDF documents using your mobile phones and Windows computer. Not to mention, this enables you utilize all of its features for free.
See the steps below on how to convert images to PDF on iOS 16:
Free Download
Go to the Safari browser and head to the tool's official website.
From here, tap the "Three-dot" icon above and select the "PDF Tools," then choose the "JPG to PDF" functions to proceed.

Next, tap the "+" icon to upload the images from your mobile phone. After that, tap the "+" icon again to add all the images you want to include in the PDF.

Once done, customize the output according to your preferences by adjusting the dropdown menu below. Then, hit the "Convert" button to start the process.

Lastly, tap the "Download" icon to save the output on your phone.
Other iOS 16 PDF Converters for iPhone
Photos to PDF
Here is the first app that you can also use to convert images to PDF on iOS 16, named Photos to PDF. This allows you to turn the images from your Camera Roll into PDF in just three easy steps. Wherein you just need to open them and select the images or take a picture using your phone's camera. After that, you just need to press the "Convert to PDF" button to start the process and save the output on your phone. The only downside of this tool is you need to upgrade to its Pro version to use all the premium features of the app.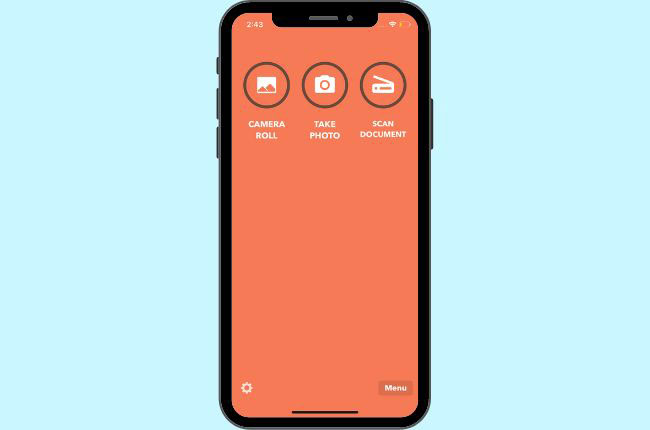 Convert to pdf
Second, we have Convert to pdf. This is another substitute to convert photos to PDF on iOS 16 that is perfect for beginners. One good thing about this app, it lets you use the main function of the app even if you don't have an internet connection. Besides that, you can also share the documents with your friends or colleagues right after the conversion process. Furthermore, this app has no restrictions when it comes to the number of photos you will be converting. However, you to subscribe to its Premium version in order to utilize all of the features of this app.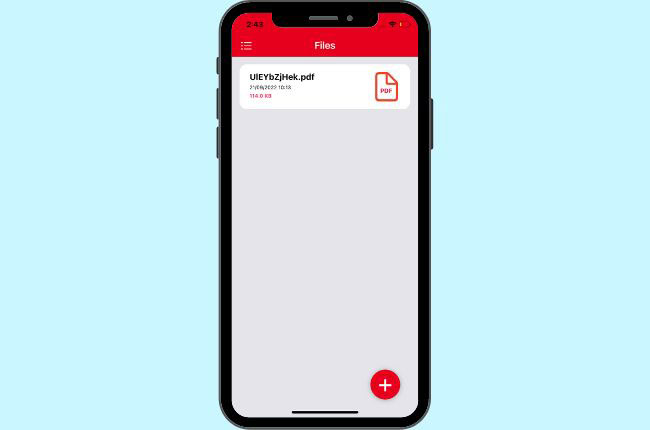 PDF Photos
Last but not the least, here is PDF Photos. This iOS 16 PDF converter is considered one of the best apps that you can use to convert images to PDF on iOS 16. You can also create photo grids with labels and descriptions to organize the file more efficiently. In addition, this is capable of inserting cover pages to the converted file with the logo and author's name. Additionally, it gives you several exporting options for better output quality. Meanwhile, it also lets you upload files directly from different cloud storage services like Google Drive, Dropbox, and OneDrive.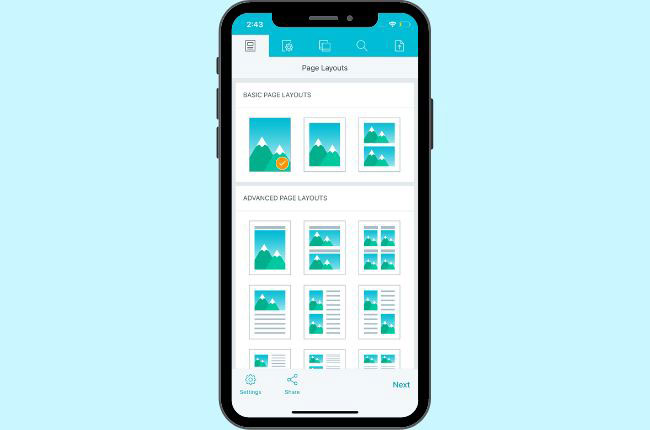 Conclusion
To sum it up, we've shown the some of the latest features of the new software update, iOS 16, by Apple. In addition, we've also shown the best ways on how to convert pictures to PDF on iOS 16 using LightPDF. After that, we've introduced the leading apps that you can also use when it comes to this matter.