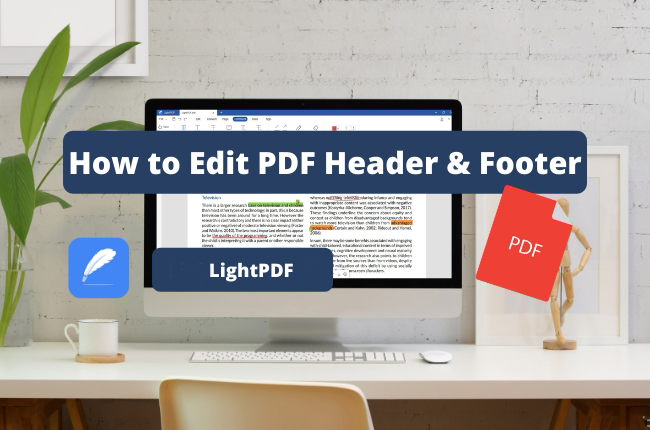 Many students don't know how to insert headers and footers into their PDFs when writing papers. The following is a detailed tutorial to edit the header and footer for your PDF with LightPDF.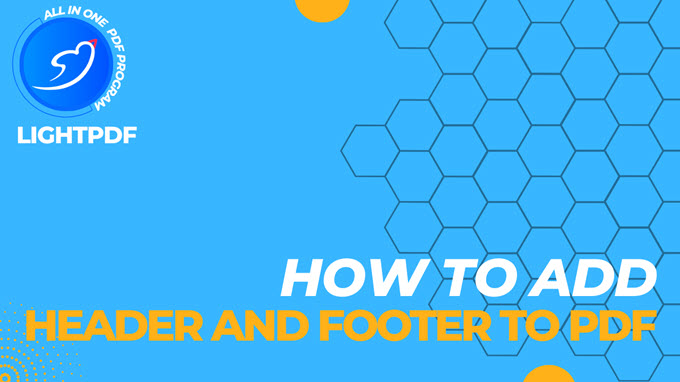 Add Header & Footer to PDF
The following tutorial takes adding a header as an example, and adding a footer is the same step.
Open your PDF document, click Edit > Header & Footer > Add Header & Footer.

Choose the position of the header > enter the header you want in the header input box.

Choose the font style, date, color etc.
If you want to add a date and page number, click on Insert date and Insert page number options. Please choose Page number and date format to change their format.

You can also set the page range to decide which pages to add page numbers.
Remove & Update Header and Footer in PDF
Remove: Click Header & Footer > Remove header & footer > click Yes to confirm.
Update: Click Header & Footer > Update header & footer > enter the new header and footer in the input boxes.
If you encounter any problems in the process of using LightPDF, please feel free to contact us.