5 Awesome iOS PDF Editors
LightPDF is a web-based PDF program that is capable of editing PDF documents right on your mobile device and computer. There's no need to install any added application, simply open this tool on your iPad's browser and you are ready to go.
When it comes to using this program, you will be able to insert text, draw freely using the pen function, add arrows, and highlight text as well. Also, it can add signature with its sign page.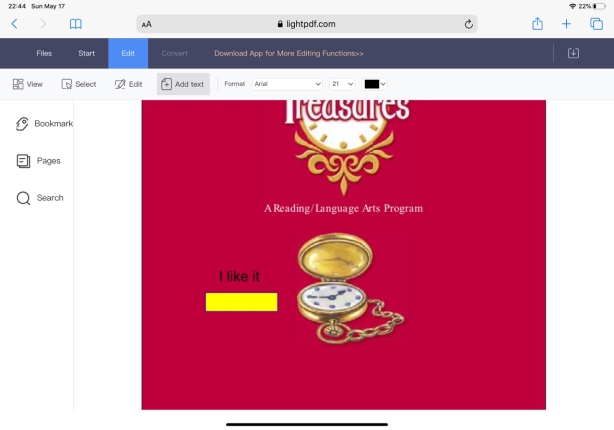 Pros:
This iOS PDF editor is free.
It is easy to use and no additional installation requires.
It has additional functions aside from editing, such as converting PDF, reducing PDF files and OCR.
Cons:
Different editing features are separated.
The second iOS PDF editor app we recommend is ApowerPDF Editor. This application may not as powerful as other PDF editor, and it has a few functions, but it can help you change the content inside a PDF document. For example, if you want to modify the text in a PDF, you can delete the text, change the text fonts, color and more to do it. Moreover, you can use it to change the page order.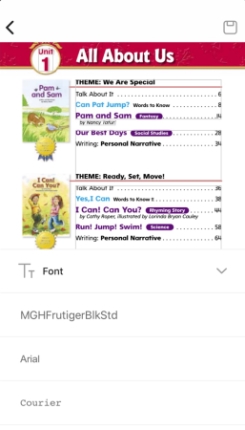 Pros:
It is very easy use.
The editing feature works perfectly and rarely crashes.
It won't mess up the layout of your document
Cons:
It could develop more features for editing PDF, such as sign PDF.
Another great PDF editing tool is GoodReader, which has a decent interface that fits well into most iOS devices. With the help of this tool, you can view not only PDF files, but also Microsoft Office documents, TXT and HTML files.
When it comes to PDF editing, this tool allows you to draw anything using your finger, as well as add and highlight texts, etc. After editing the desired PDF, you can share it to cloud service like Dropbox, OneDrive and many more. We regard it as one of the best PDF editors for iPad and iPhone because it has many other feasible functions for PDF.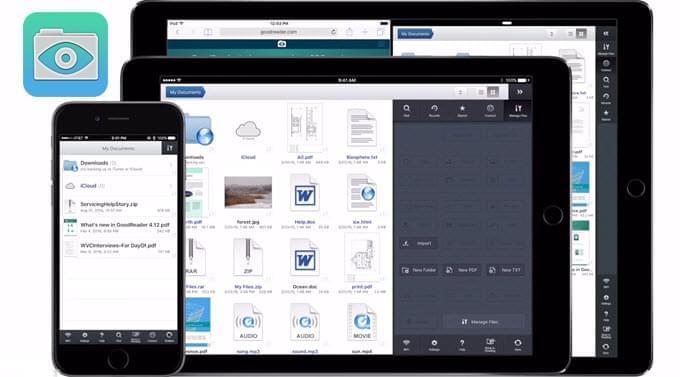 Pros:
The app has simple interface.
The annotation tool is powerful and convenient.
It has features, for example, copying, moving and renaming the files and folders.
Cons:
The cost is $4.99.
Editing images or text is not allowed with this app.
This program is also considered as the best PDF editor for iPhone and iPad. It comes from a pioneering PDF company – Adobe. Although this version is lighter than its desktop version, this PDF reader works well along with its editing function.
You can edit PDF file by adding text, lines, and shapes. This tool can also be used in highlighting text, creating fill-able forms. Furthermore, you can add password protection into your PDF if you wish.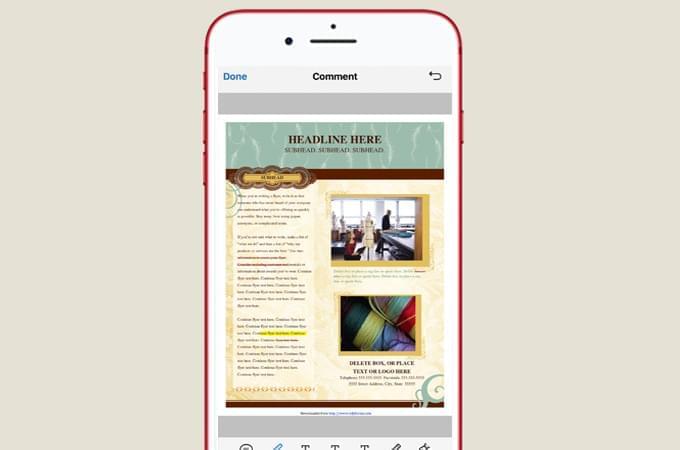 Pros:
Free and reliable.
It has security features.
Cons:
Editing images and text are not supported.
PDF Expert is also one of the best iPhone PDF editors for many people. This tool can be described as a reader and editor packed in one.
In editing your chosen PDF file, except adding text, marking up and highlighting, you are able to edit link and text, and add signature in your PDF. So anytime you need to edit your PDF files instantly, then this tool is worth considering.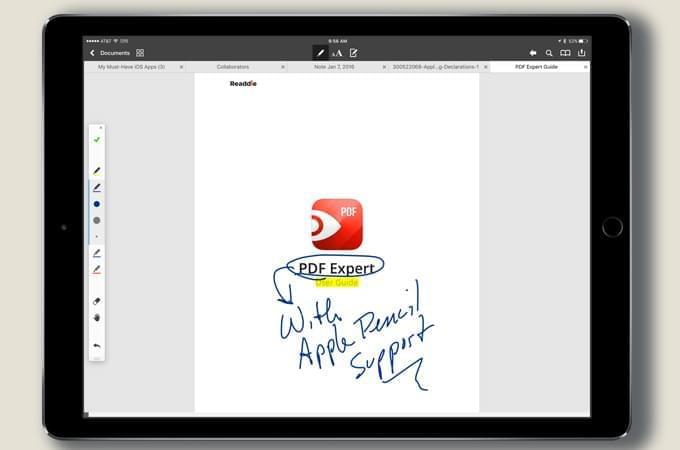 Pros:
It is reliable and built with security features.
Cons:
Editing text or images is not supported.
It costs $9.99.
Conclusion
Here we introduce 5 PDF editors for your iPhone and iPad, which is the best iOS PDF editor in your mind? As you notice from the article, all of them are built with different set of functions and some requires a little bit of payment. However, the pros and cons of each tool are also shown so that it can help you in deciding on which PDF editor really suits your needs.