Useful Websites for English Learners
Manybooks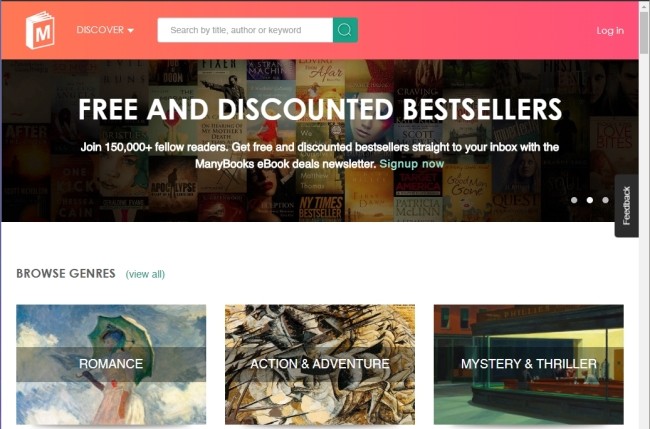 The first solution is Manybooks. Manybooks is a digital library that was established in 2004 and provides a lot of free books on the internet. It has a variety of genres that can be read such as romance, action and adventure, thriller, history, non-fiction, science fiction and a lot more. Moreover, users just simply choose from among the books provided by the tool and then download it to save in their library.
After downloading Ebooks, ApowerPDF can help you read the file on your computer. This program has a simple and clean interface for easy viewing of the file. Aside from being a PDF reader, it also allows users to convert, edit, sign, add pages, protection and a lot more. It's easy to use, even for amateurs. Download it by clicking the button below.
Download
Duolingo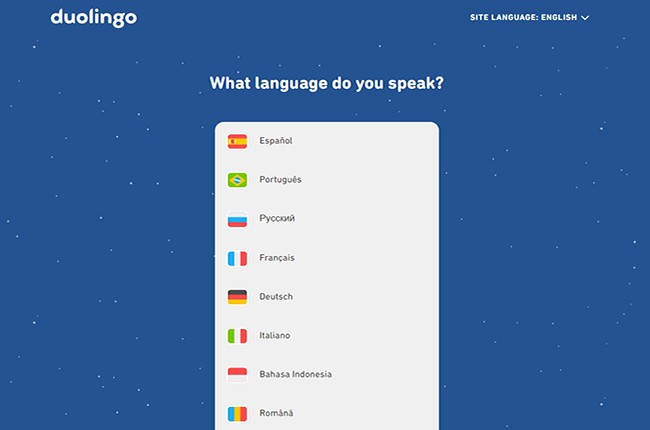 The next website for learning English is Duolingo. This is one of the best solutions to learn English. Duolingo makes learning a language fun, free and accessible to all since it offers different activities. Furthermore, the tool can be used all around the world because it supports numerous languages such as English, Deutsch, French, Italian and many more. What's more, it's compatible with both computers and mobile devices.
English Central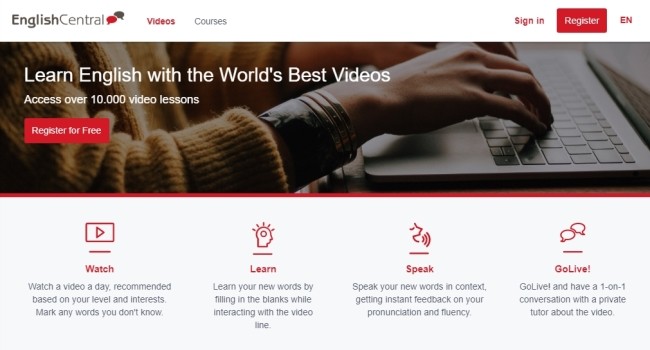 Another tool to help you learn English is English Central. If you are fond of watching videos to learn, then this tool might be a big help for you. It provides several topics like vocabulary, grammar, pronunciation, useful expressions and many more. Aside from that, users can use the live sessions and have a 1-on-1 conversation with the help of a tutor for free.
Exam English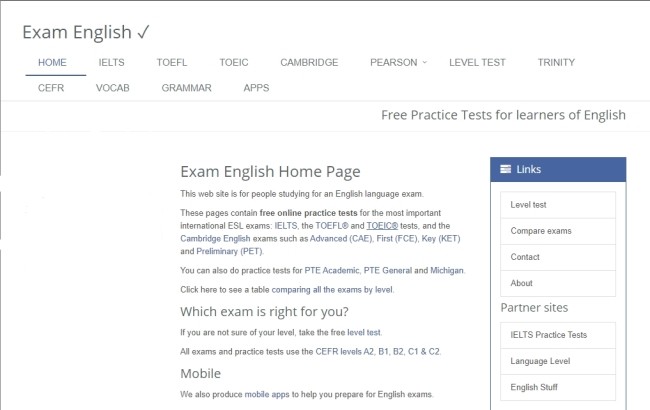 Exam English is a website that contains free practice tests that you can do online. This site provided different level exams to test your English. In addition to that, users can take the exams for IELTS, TOEFL, TOEIC, vocab, grammar, and so on and so forth. If in case you don't know what level your exam will be, you can take the two-level-check tests.
Lang-8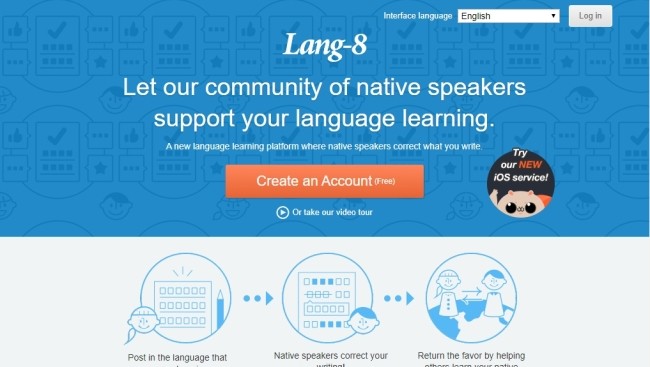 Lang-8 is a multi-lingual language learning tool that can guide people to learn English. The learner will write a journal and then the English language experts will check your writing and leave comments and feedback. These can help non-native speakers improve their English skills. Moreover, users can choose a partner or a group to study with each other to master their language and vice versa.
Lyrics Training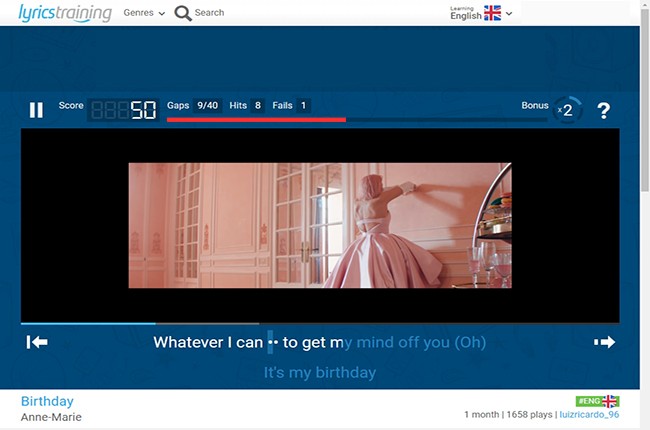 An alternative English learning website is Lyrics Training. Listening to songs is a fun way to learn English. With this tool, users can practice and improve both listening and pronunciation skills. Moreover, a learner can choose the genre of music and pick a song, then listen and sing along. Afterwards, type the missing lyrics to fill in the blanks. A lot of language teachers around the world are using this tool to motivate their students to learn English.
English Page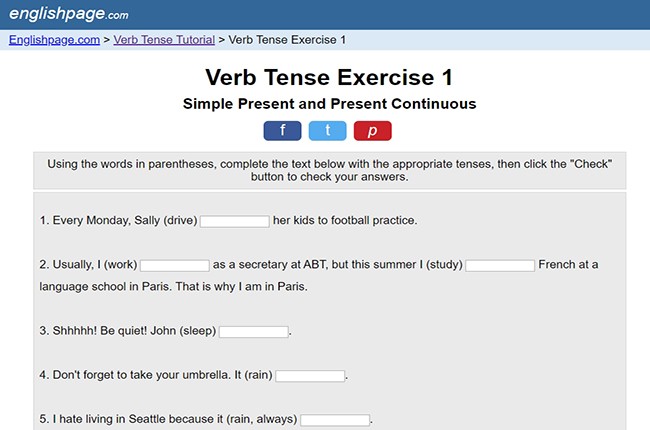 English Page is another free English learning program that focuses on verb tenses, vocabulary, prepositions, gerunds, etc. It offers an online grammar book so users can read about different parts of the speech. After reading the topic, there are some practice questions provided so you can check on how well you understand the topic. Apart from that, it has a weekly lesson featuring different grammar and vocabulary.
Activities for ESL Students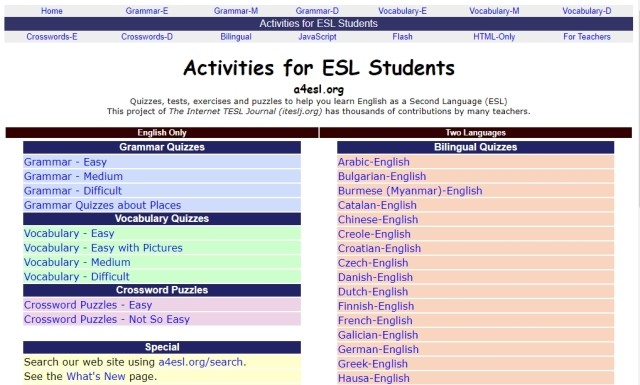 Next, is Activities for ESL Students. As its name implies, this is a website for ESL students which provides activities that include grammar and vocabulary for all levels and sentence structure. Learners can take the quizzes, exercises and tests for ESL. Besides, if you feel like having fun while learning, then try the crossword puzzle. In addition, there are quizzes available in different languages in case your English is very basic.
ABCYa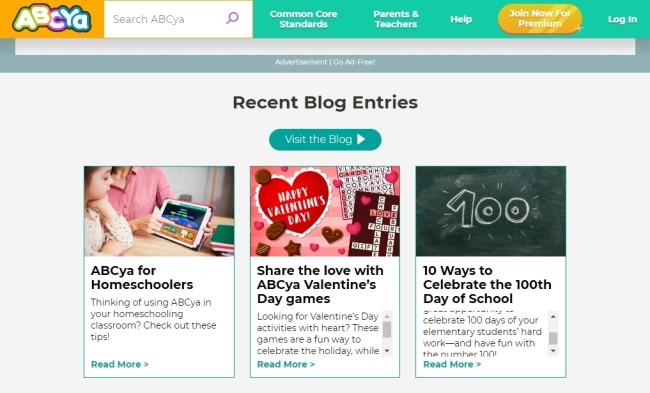 ABCYa is perfect for children who want to study the English language. It provides more than 400 educational games for students ranging from preschool to grade school age. The games covered a range of topics like parts of speech, typing and many more. Also, the games are categorized in animals, cars, foods, cats and story games so that users can easily find it. On the other hand, if you want to experience more of this program, you can subscribe to its Premium plans.
Talk English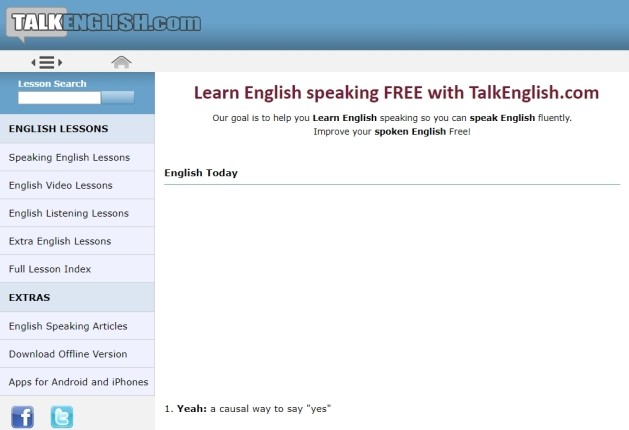 Last but definitely not least is Talk English. By using this program, users can improve their speaking, reading, writing and listening skills in English. The lessons use simple phrases and expressions so that learners can easily understand. As the program states, to become a fluent speaker in English, people should master speaking, listening, and reading.
Conclusion
The above-mentioned tools are websites for English language learners that will surely help non-native English speakers improve their English skills. Most of them are free so you don't have to worry about payment before using the tool. Aside from that, each of them has different techniques, yet has the same goal to help people boost their confidence in speaking English.