Reliable AI Programs Better than ChatGPT
LightPDF AI for Docs – AI PDF Tool
LightPDF AI for Docs is an AI-powered document chatbot that works better than ChatGPT when you are in need of an assistant that can directly chat with your long documents, papers, books, manuals, contracts, reports, etc. Instead of pasting long paragraphs into the chatbot in GPT that may exceed the limit on the characters, in LightPDF, you can choose to either upload the file from your computer, or paste the url of the file. This's very easy to be done, you just open it on your browser, and you can start using without any requirement for email or login. Besides, it's accessible to people all around the world. By giving it a few seconds, it will produce summaries, extract crucial data, receive outlines, and get instant answers from the lenghty file by your prompts. One outstanding feature of this AI from other alternatives is its support for a variety of file types, including scanned images, PDF, Word, Excel, PowerPoint, and ePub.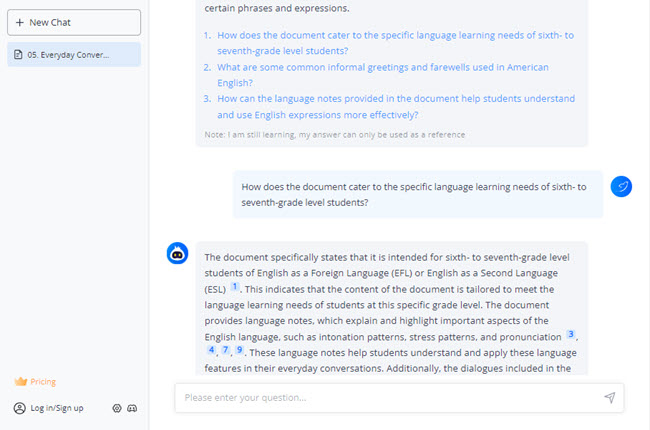 PicWish – AI Photo Editor Tool
PicWish, a robust image website that also works better than ChatGPT has been triggered with AI and have gained a quick increase of users in the past couple of months. The most worthy-of-trying feature is the background removal. Having been fed up with a large deal of image data, the PicWish AI can easily recoginize the complicated background in the photo and remove it. You will be surprised by the stunning quality of the cutout. Especially if you are doing a e-commerce job who have a quantity photos to process in bulk, this software is really a nice try. Besides the photo removal feature, there are other AI functions available, for example, Photo Retouch, Photo Enhancer, and many more.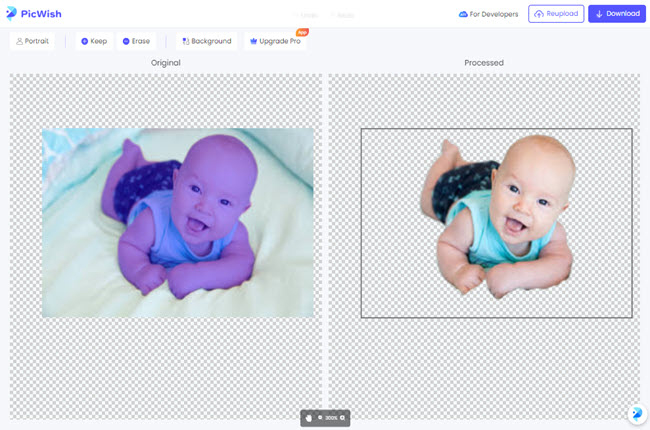 GitMind – AI Mind Mapping Tool
GitMind is an mindmap tool that has used AI in it to provides users with a better experience in creating a mind map than the traditional mind map software. By combining AI with the mind map software, it released two special features, AI mind map and AI summary. With the AI Mind Map feature, you can input a prompt in the chatbot, then it will create a mind map based on it. In this way, you can easily overcome your mind block, and unlock unlimited ideas instantly. And the AI summary feature of this program allows you to generate a mind map from the file you upload. For people who want to experience AI on mind map software, GitMind is for you to try. Better than ChatGPT that mainly works more like a chatbot to some degree, this software inspire you to think deep and further with the most suitable tool.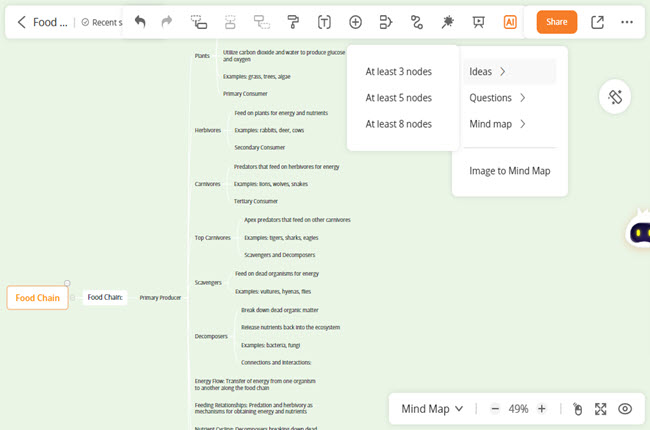 Natural Reader – AI Text-to-Speech Tool
Natural Reader is a simple to use AI text-to-speech program, allowing you to effortlessly convert text into voiceovers. It supports 20+ file formats. Almost all commonly-used document file formats are accepted in this software. As long as you upload your file into the software, and it will automatically analyse your content and turn it into audio. In addition to that, this AI better than ChatGPT also offers emotions and effects to apply for your file to produce lifelike and expressive voiceover. In this way, it will make the hearing experience more pleasure for those people who would rather hear materials than read.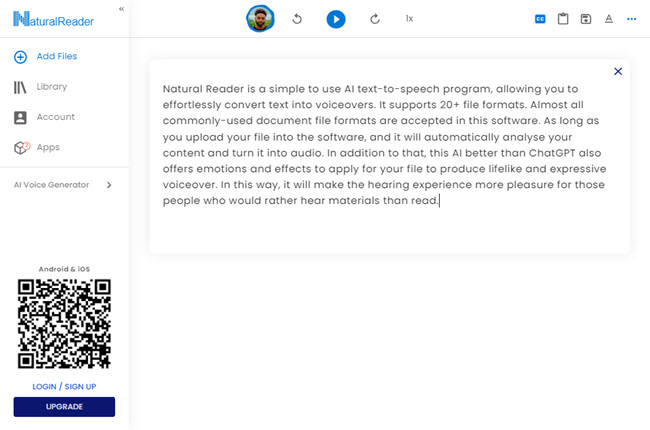 Dalle-E – AI Image Generator
DALL-E is using the AI better than ChatGPT in processing images. It has the ability to produce an engaging images through prompts. Its AI model is specifically trained to create images with intricate textures, nuanced shading, and a profound understanding of visual elements. You'll find the artworks produced by this program are visually captivating, exhibiting a remarkable level of realism and artistic excellence. However, you need to buy credits on its website in order to use all of its function and features especially its image generator.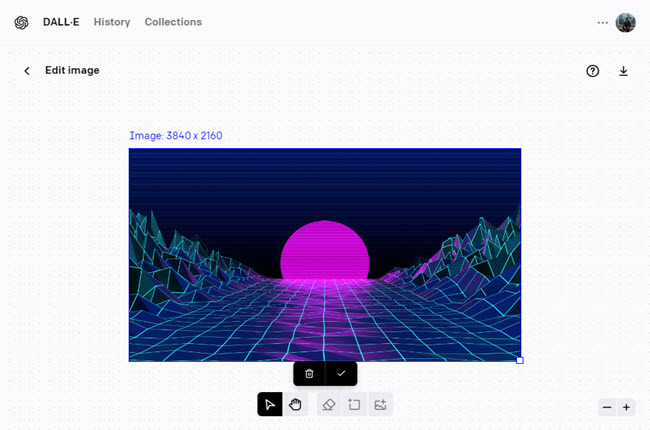 Github Co-pilot – AI Programming Tool
If you're looking for an AI programming tool for avoid some tiny mistakes when writing codes, GitHub Copilot is here for you to explore. It uses OpenAI Codex to suggest code and entire functions in just a few simple steps. One advantage of Copilot over ChatGPT is its ability to perform Contextual Code Generation, Code-Awareness Suggestions, Integration with IDE, and Developer-centric Training. With these features, you will notice the difference, and this AI program is clearly better than ChatGPT when it comes to code-related tasks.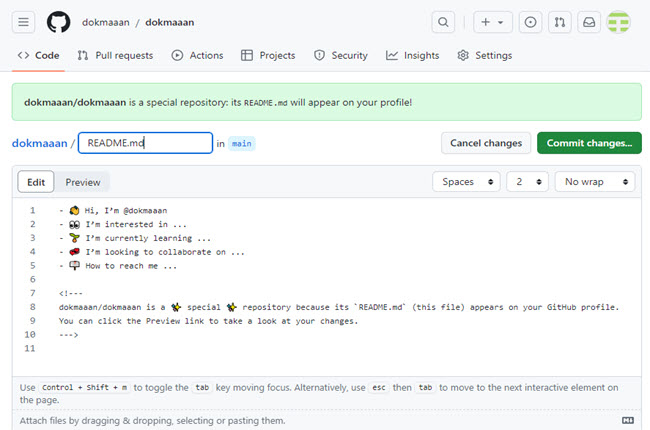 Invideo – AI Video Editing Tool
Discover an effortless way to produce high-quality videos for your business with the help of an AI-powered video maker. InVideo handles all the technical complexities, allowing you to create videos swiftly and efficiently, even without any technical expertise. The greatest advantage lies in its extensive collection of pre-made templates and it allows you to convert scripts into an engaging videos using its AI text to video feature. With this AI video maker, you can create captivating content for platforms such as YouTube shorts, Instagram reels, and TikToks, attracting a substantial audience. Additionally, it offers an automated text-to-speech feature, making this AI better than ChatGPT for common people to use in making a video.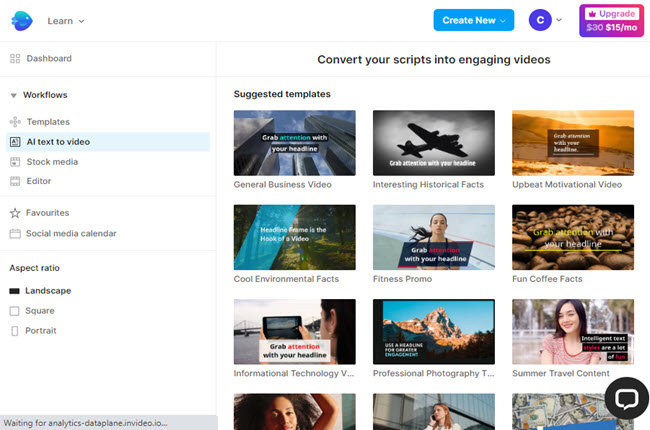 WordTune – AI Writing Assistant Tool
If you want a better AI than ChatGPT in writing, WordTune is the writing assistant for you. It is designed to elevate users' writing skills by providing suggestions and alternatives for words, phrases, and even entire sentences. It seamlessly integrates with popular text editing platforms, offering real-time feedback and suggestions while you type. So you don't need to switch to another platform to replicate your writings in it. What makes this program special is it comprehends the context of your text, enabling it to propose alternative words and rephrase sentences to enhance clarity, conciseness, and tone. The ultimate goal of this program is to aid users in creating effective content that you can use in any other form of written expression.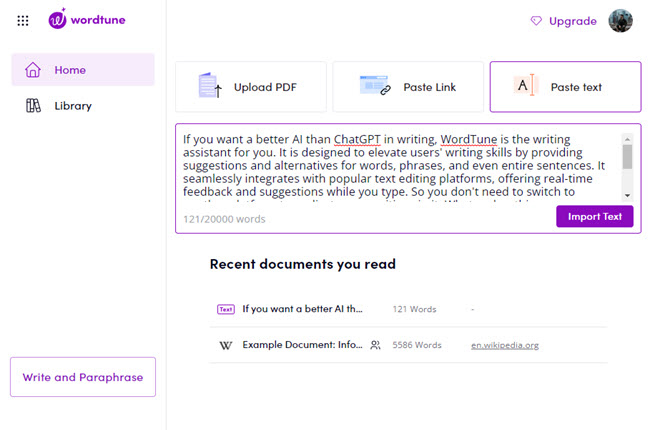 Tome – AI Presentation Tool
Tome is a workspace tool that uses AI to generate templates, content, images, and presentations, landing pages, etc. Different from other similar workspace that gives you pre-set templates and let you customize the content, this one gives you the AI ability to prepare the materials for your work, which is very friendly to people who have no idea about what to show. There is also a collaboration feature that allows your teammates to co-create the work, which reduces the time spended for modification repeatedly, and increase the efficiency.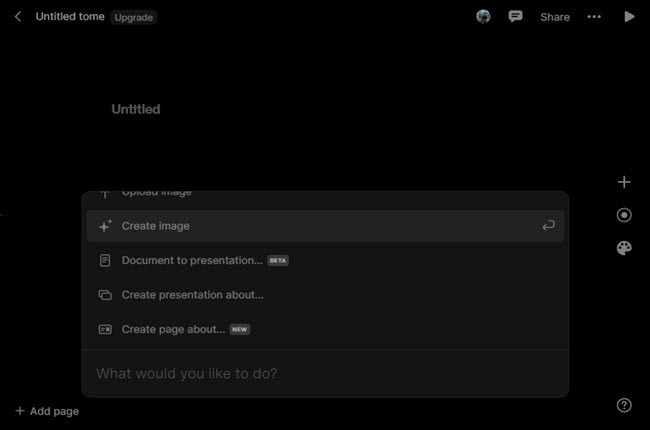 Cody – AI-Assistant for Business
Cody is a better AI than ChatGPT as an assistant for business. It's working like your intelligent employee that whenever and wherever you are facing with the problems you can't resolve in your job. After trained with the knowledge base of your business, your team, and your clients, it becomes the AI that is specifially for you your business. It can provide support to your team by answering questions, brainstorming ideas, troubleshooting issues, and much more.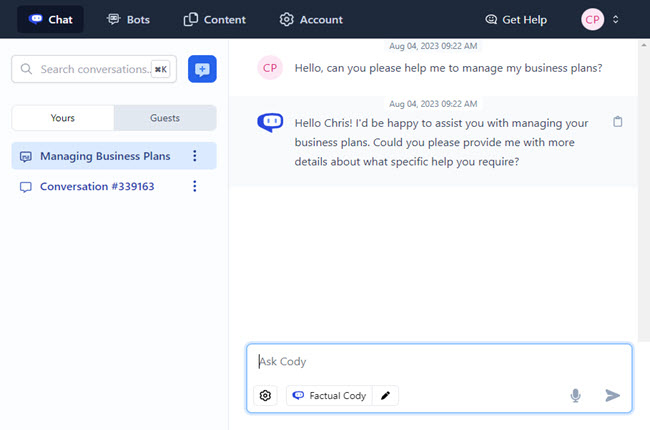 Conclusion
Those are the handpicked AI programs that are better than ChatGPT in different fields. Each of them helps people to fix specific tasks and is more suitable for people to use in the certain fields.