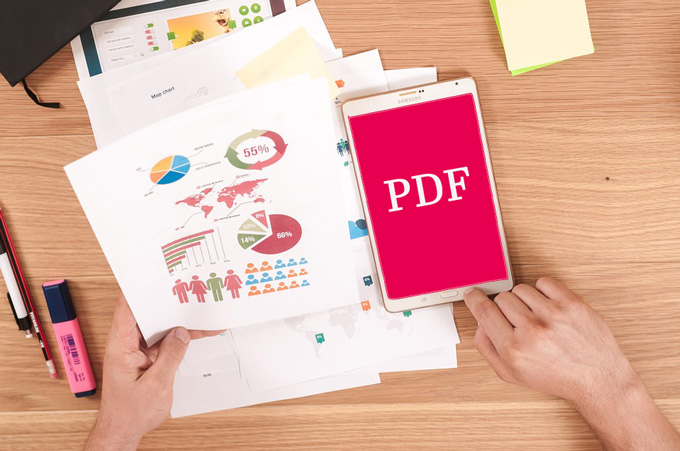 PDF is an integral part of our lives, as it is extremely light, portable and can even support a variety of document styles, from the text-heavy manuals to image-rich documents such as e-books and comics. And you probably already know where you can download PDF books and files. However, when you want to read a PDF document, what app should you use, particularly for Android devices? Don't worry! We have tested a range of PDF readers for you and collected the 5 best PDF file reader for Android in this article.
Must-Have Features of the Best PDF Viewer for Android
Most Android PDF readers are only suitable for reading and opening files, which will not be enough to make full use of your PDF. Hence, we list some must-have features that we think are essential for a good PDF reader to have.
Editing
Navigation
Annotation
Adding Bookmarks
Setting Reading Mode
Sharing
5 PDF Viewers for Android
Adobe Acrobat Reader
The Adobe Acrobat Reader is the most common and popular PDF reader app for Android. It can perform multiple tasks, such as annotating, taking notes, editing, creating, reading, filling out forms, signing, etc. Plus, it supports the importing of files from any storage providers, even your cloud storage like Dropbox. And it can turn your books, whiteboard, receipts and many other documents into PDF files in a couple of clicks, which is quite amazing.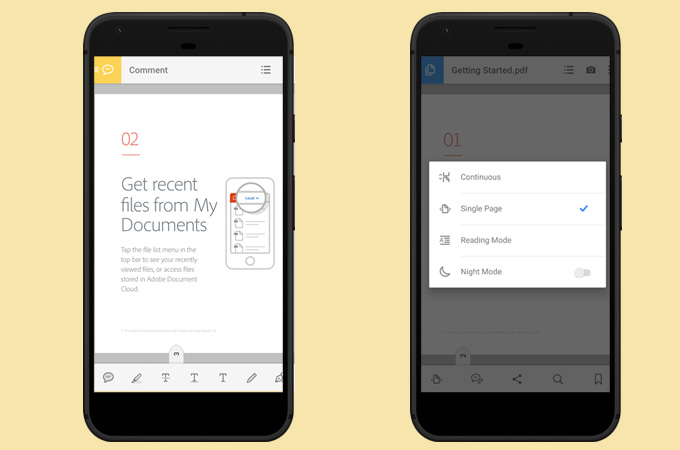 You can switch between "Reading Mode" and "Single Page" mode to view your document either page by page or continuously. Also, when you read at night, you can turn on "Night Mode" to prevent eye strain.
Foxit MobilePDF
Foxit MobilePDF, offering a one-stop destination for all PDF viewing and editing needs, is another good PDF file reader for Android. Unlike other similar apps, Foxit MobilePDF is extremely lightweight and has a super-fast, clean and user-friendly interface. It also comes with a cloud support, which allows you to download and upload PDFs directly. And it has many tools and settings for reading and commenting.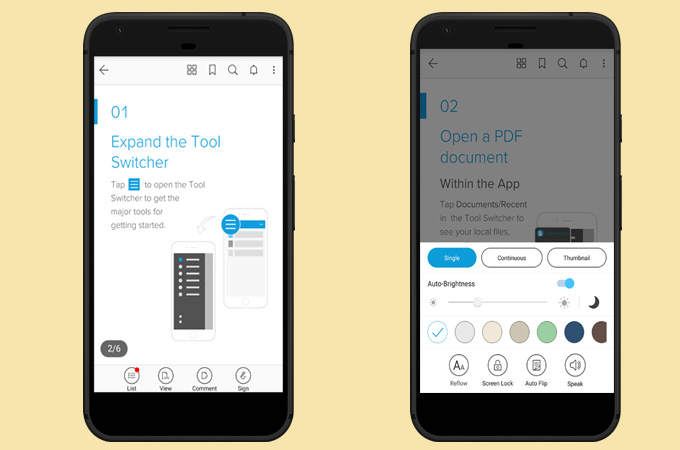 WPS Office
Formerly known as Kingsoft Office, WPS Office combines all Office apps andits PDF reader together. Though it was primarily designed to deal with various documents, such as spreadsheets, and it is also able to view, modify and print PDF documents. As a PDF file reader for Android, it offers different options for users to help them read eBooks or documents with less stress to their eyes, for example, the Mobile View mode adjusts the text to best fit our mobile device's screen. What's more, the toolbar is pretty simple, featuring only 3 buttons, but inside each tab, there are multiple functions for different purposes.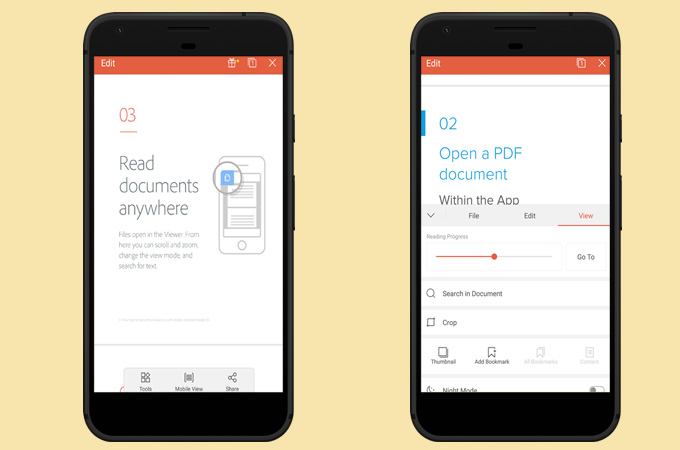 Google PDF Viewer
Though it's not a high-end PDF reader, it is packed with plenty of vital features and it seamlessly integrates into Google Drive. It is modestly designed yet works reasonably well. Aside from opening and reading PDF on Android, this PDF reader app for Android allows you to search for phrases or words, select a text for copying purposes, zoom in, and print PDF.
Moon + Reader
Moon+ Reader is a popular option among Android e-book readers, and it also handles PDFs quite well. It is capable of performing a variety of PDF related tasks such as changing screen orientation, auto-scrolling, and text customization. Also, you can use the volume up button on your phone to move on reading, which is quite handy for Android readers. With the premium version, you can enjoy extra features including Bluetooth and headset controls, password protection and shortcuts for books, etc.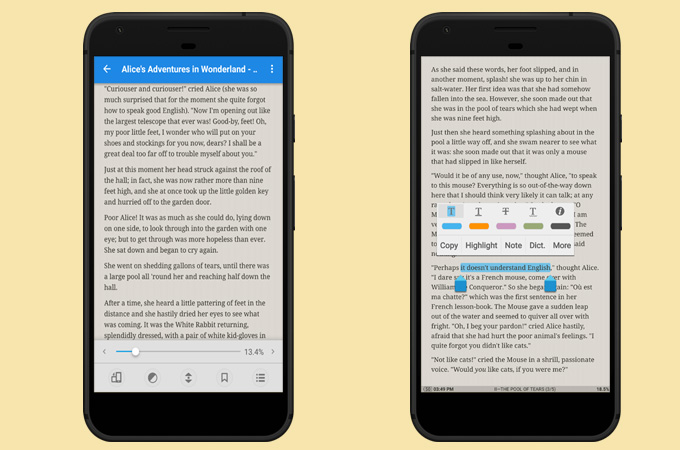 However, there are some shortcomings for this app: hard to trigger the toolbar, inconvenient to adjust the page size or the size for the words in the PDF.
Conclusion
Above are the best Android PDF reader apps. You can choose one you want according to your needs.
As stated earlier, PDF is a more convenient and powerful option than other formats. You can also turn other file formats to PDF for better visual experience. Here, we recommend LightPDF, a free and easy online PDF tool, to help you convert your Office documents to PDF without limitations. It is user-friendly and you don't need to pay for any of its features.