Not to mention, OCR is one of the key components of many document management and automation systems. Here in this article, we've collected the leading OCR programs that you can use even if you're a first-time user.
Tips and Tricks To Discover What is OCR
Things to Consider in Selecting OCR Tool
After knowing what OCR is, you also need to know more about the things that you need to consider to find the best OCR tool. Here is the basis for selecting the right tools that can vary on your specific needs and requirements.
Accuracy
The accuracy of OCR technologies varies depending on the quality of the input document and the text's complexity. Users may wish to use an OCR tool with a high accuracy rate to guarantee that the resulting text is error-free.
Language Support
The tool you should choose has a wide range of support from different languages or character sets that you can use for recognizing text on images and scanned documents. You should select the tool that supports the languages and characters they need to recognize.
Input Formats
OCR programs may work with a variety of input formats, including scanned pictures, PDFs, and photographs. Make sure that you should select a program that supports the input format you usually used.
Compatibility
Moving on, you should also consider the compatibility of the program on different devices and platforms.
Price
After all, the last thing you need to consider is the price of the tool. Make sure that the price is reasonable based on the features that it provides.
List of the Best Online Tools to recognize your PDF
LightPDF
If you're looking for a web-based program that works well with the OCR function, here is LightPDF online tool. This program allows you to recognize text from scanned-based PDFs and images and turn it into an editable text file online for free. The result is very accurate and you don't need to worry about security. Your uploaded files will be deleted automatically after the process. It can be used for converting and recognizing your PDFs instantly. Apart from that, this program has a Cloud PDF Editor that lets you edit your documents using your favorite web browsers as long as you have an Internet connection.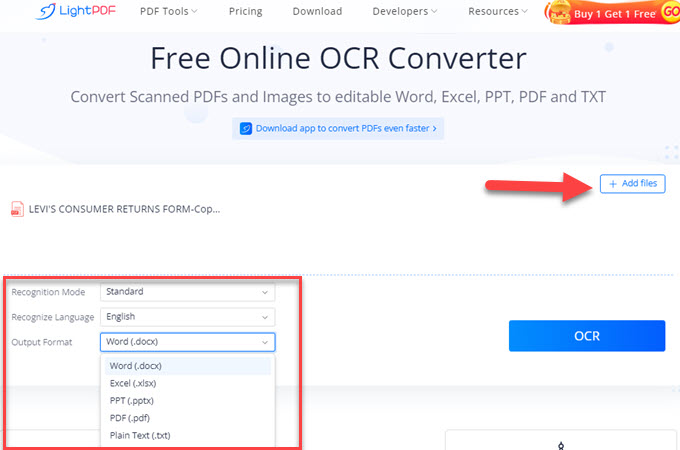 Nanonets
The second online program that you can use to OCR your image files and scanned-based PDFs is Nanonets. This tool can recognize PDFs on different browsers, including Google Chrome, Mozilla Firefox, and Safari. Not to mention, this is one of the perfect online tools that you can use to automate manual data like invoices, receipts, and many more using AI. Meanwhile, this allows users to upload and export documents from different cloud storage, including Dropbox and Google Drive.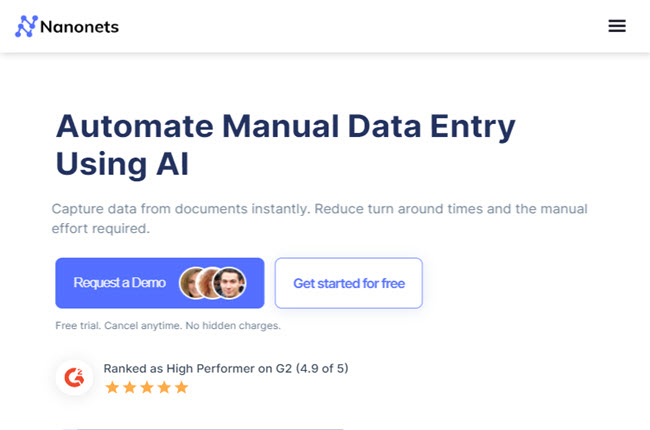 OnlineOCR
OnlineOCR is the last online OCR tool that converts scanned photos and PDF files into searchable and editable text files. The service recognizes both digital and written text and supports over 40 languages. Users can upload documents to the website or provide a URL to the file and select an output format, such as PDF, Microsoft Word, Excel, or plain text are all acceptable. This program extracts text from input documents using OCR technology and gives output files for download in minutes.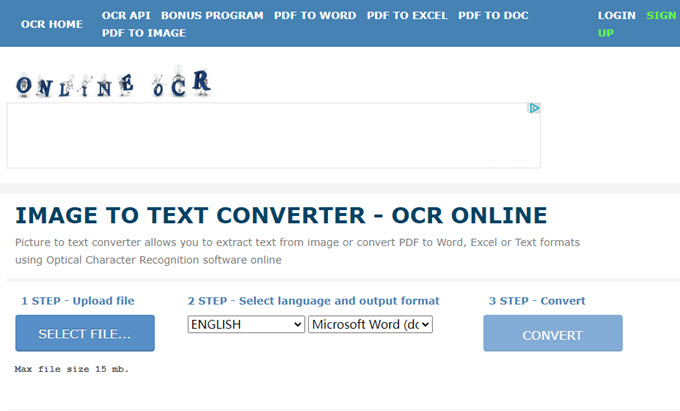 Recommended Desktop Programs that Offers OCR
LightPDF Desktop
LightPDF is an advanced PDF program that you can download easily on your Windows computer. This program offers a lot of beneficial features that can answer your question about what OCR in PDF is. One good thing about this is that it has a batch process feature and many setting options. Wherein it lets users to recognize multiple scanned-based PDFs and turn them into editable documents in just a single process. Apart from that, this tool also offers other functions that you can use in editing, managing, and adding security to your PDF documents.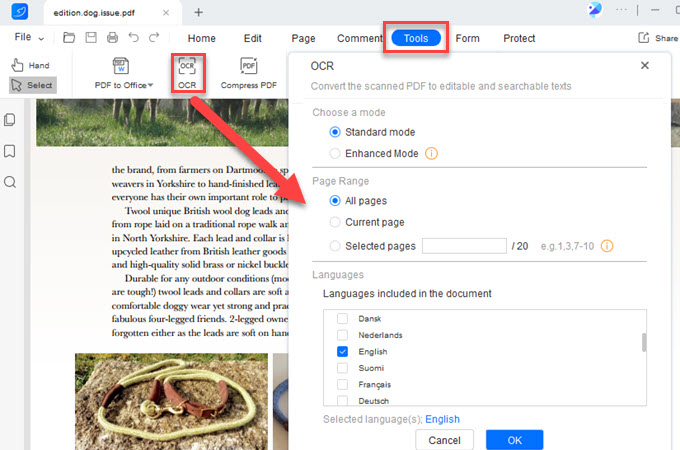 SimpleOCR
SimpleOCR is a free OCR program that recognizes text from scanned PDF documents or photos and converts it into editable digital text. This recognizes both printed and handwritten text and supports 120 languages. In addition, it allows users to save the output in a variety of forms, including plain text, Microsoft Word, and HTML, using the program. It also has a Zone OCR feature, which allows users to extract text from sections of a page. You can check this program to know more about this matter.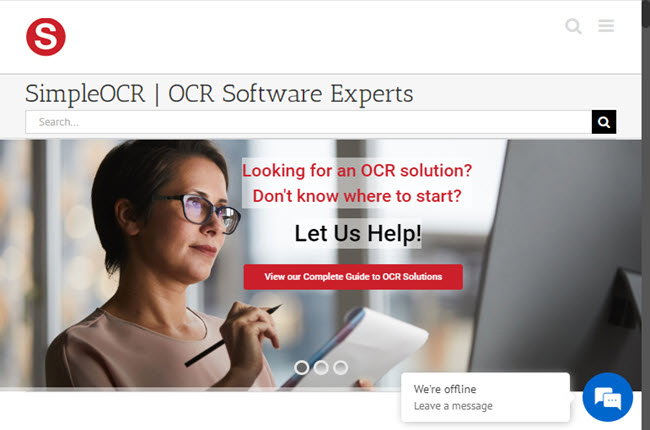 Cisdem PDF Converter OCR
Cisdem PDF Converter OCR is a software program created by Cisdem that provides Mac users with OCR functions as well as PDF converting tools. It allows users to convert PDF files to a wide range of formats including Microsoft Word, Excel, PowerPoint, and text files, as well as convert scanned photos to editable and searchable PDF files. Furthermore, it recognizes text in scanned photos and PDF files in over 200 languages, including Asian languages, and can retain the original structure and formatting of documents. Lastly, this program also allows users to modify the accuracy and output parameters, as well as batch processing.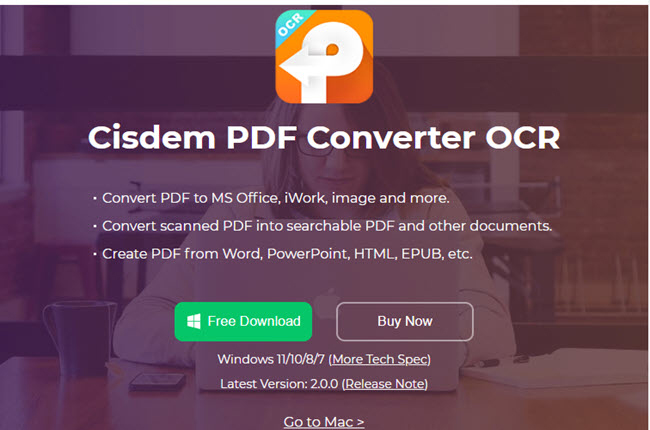 Conclusion
To sum this article up, this talks about what is OCR and the thing that you need to consider finding the best OCR tool. Aside from that, we've also listed the leading desktop and online OCR programs that you can use with ease. Among these tools mentioned above, we personally recommend LightPDF because it allows you to OCR by batch even if you're using its online or desktop program.