Dealing with a scanned PDF file that needs to be modified is very troublesome. There will be instances when you directly edit a scanned PDF but the text, images, forms are still uneditable.
Thus, in order to make it happen, you need to have a powerful tool with an OCR feature to process your file while preserving its original page layout. Here in this blog, you're gonna learn how to edit scanned PDFdocuments with these best OCR programs we have prepared for you.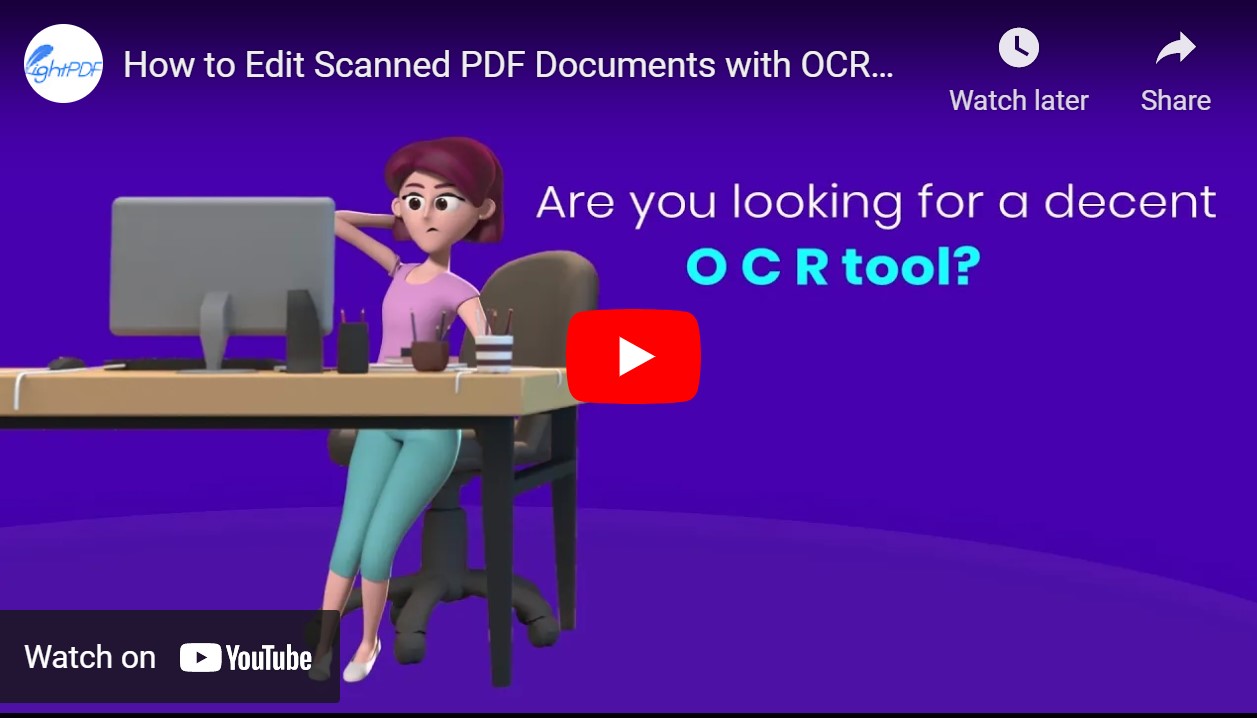 What is OCR?
OCR is an abbreviation for "Optical Character Recognition". This technology provides full alphanumeric recognition of printed or handwritten characters by simply scanning paper documents, It also lets scanned documents be converted into an editable and searchable format. In this matter, we can save time manually re-typing the contents of PDFs, especially with the images and elements that contain text.
How to Edit Scanned PDF?
If you're looking for a perfect solution to meet all the standards and necessary features that are PDF-related, LightPDF is for you. With a comprehensive interface, it lets you perform your PDF task with no hassle. It has an Optical Character Recognition feature that is responsible to convert scanned and image-based PDFs into searchable, fillable, and editable forms. Learn more about this OCR program by following the steps provided.
Download and install the LightPDF Editor. Launch the app and open a scanned PDF.
On the upper part of the interface, click Tools> OCR. There will be a pop-up dialogue that will appear and will let you set the page range and language of the document. After that, the recognition process will start right away.

Wait until the technology converts your scanned documents into editable forms.
Finally, you can now modify, fill, remove, and fix the contents of your PDF. You can also perform other features such as comment, sign, password protection, and merge PDF documents.
Another tool that is integrated with a powerful OCR feature is the ApowerPDF. This solution lets your scanned PDF documents be transformed into modifiable forms and still get their complete context. And to give you a brief view of how it works on editing a scanned file, see the guide below.
Download and install the ApowerPDF. Import the scanned PDF document by clicking the Open Files button.
Hit the OCR feature and the Select OCR Engine window will pop up. It will let you configure page range and language settings. After that, click "OK" to start the recognition process.

The technology will automatically transform your scanned PDF into an editable format in a few seconds.

If the program has done recognized the document, you can finally modify your document. Choose the "Edit" on the taskbar of the interface. This time, you can edit text, images, objects, and other elements on the PDF. Save the changes you made in the document once done editing it.
Other Desktop OCR Solutions
PDFelement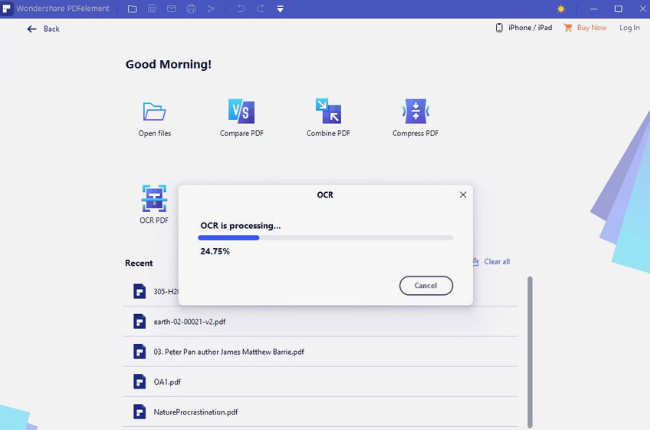 One of the promising software that is specifically designed with OCR technology is PDFelement. It allows you to search and copy text from the extracted scanned and image-based PDFs. By the way, you can need to download its OCR feature to process your files. It is definitely a great application but the only catch is that it leaves watermarks for the free version.
Adobe Acrobat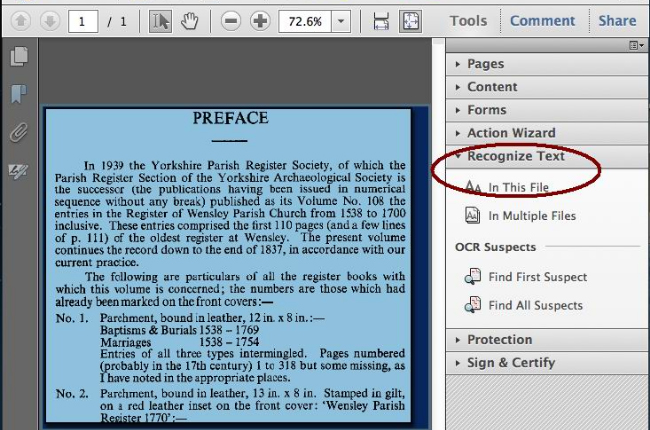 Adobe Acrobat is well-known for developing the Portable Document Format or what we call PDF. It is also equipped with features that you need to manage your documents. It also automatically runs the OCR feature to convert scanned PDFs into editable text and images. The only drawback of this solution is that it cannot undo OCR once the document is already processed.
Nitro Pro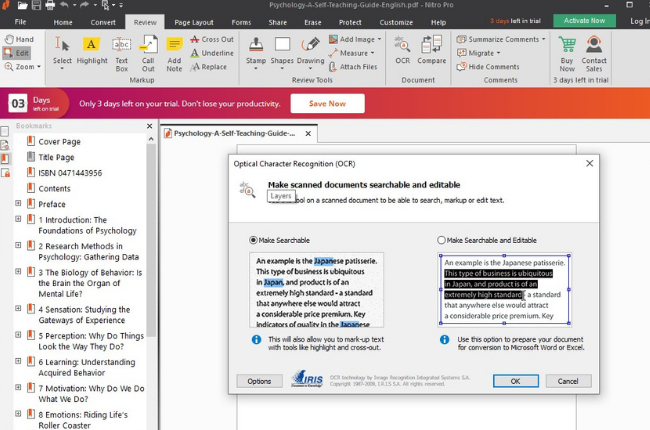 Discover how to extract text from scanned PDFs using Nitro Pro. This program enables your scanned file to be searched and edited while maintaining its original formatting. Moreover, it can quickly transform image-based documents so that you can copy text and paste it on Microsoft Word or Excel. However, if you are dealing with large files, this solution is not recommended for you.
Various Features in OCR
Recognize 20+ languages
Paperless environment and Editable scanned PDFs
Time-saver from re-typing the whole document
Convert scanned paper documents into machine readable
Page layout and Character Recognition Accuracy
Conclusion
Save the time you consume from re-typing documents with the programs that are equipped with OCR features. These will straightforwardly convert scanned and image-based PDFs into editable forms. However, if you are looking for a free yet powerful tool that gives you accurate results, you can either try LightPDF or Apowersoft Editor.