There will be times that we gonna need to search, edit, and copy text from PDF documents. The problem is that PDFs are usually lengthy and wordy which makes this task even more complicated. We cannot deny that the first solution that comes up to our minds is PDF converters since they are accessible on the web today. However, numerous converting programs don't have the ability to make documents into a searchable and editable format.
In this case, an application with an OCR feature is what you should find. For it can turn the content of your documents, especially scanned images,  into text. And to help you with that, we have compiled the possible program that you should try to make this task possible. Anyway, at the end of this blog, it's up to you to decide the right software suitable for you.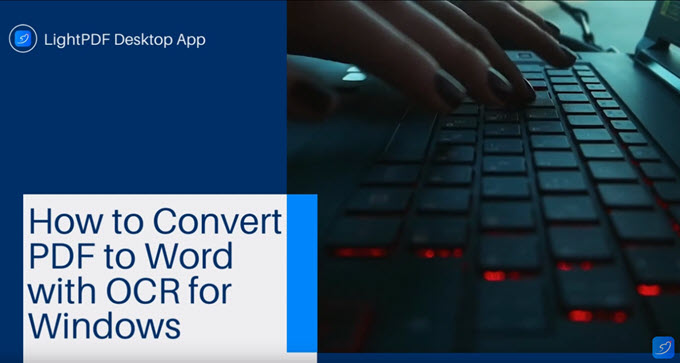 What is OCR?
Optical Character Recognition technology was invented in 1914. It turns scanned images and PDFs into text wherein you can transform paper-based documents into editable, searchable, and digital documents. For this reason, it can recognize text within a digital image or document with no hassle. Anyway, OCR is sometimes referred to as text recognition and is commonly used to turn a hard copy of pdf documents into digital.
Why do I need the OCR software?
OCR feature is really a beneficial feature that makes our life easier. For instance, you scan a document with a printer and digitize it. Then, you feel that there is a need to modify the text of its images. By using the OCR feature, you can easily do this task in just the blink of an eye.
If you still figuring out why would you need this feature, well let us dig deeper into the benefits that you can get on using it.
It converts different types of documents such as PDF files, images, and scanned paper documents into editable and searchable data.
This tool is also an ultimate time-saver for it allows you to convert instantly your document to machine-readable text instead of re-typing the text manually
Enables you to extract pieces of information from captured and scanned images.
It also allows you to search specific content from a lengthy PDF in just a snap.
Digitizing handwritten and scanned documents without typing errors and inaccurate conversion.
5 Best & Free PDF to Word Converters with OCR
LightPDF Editor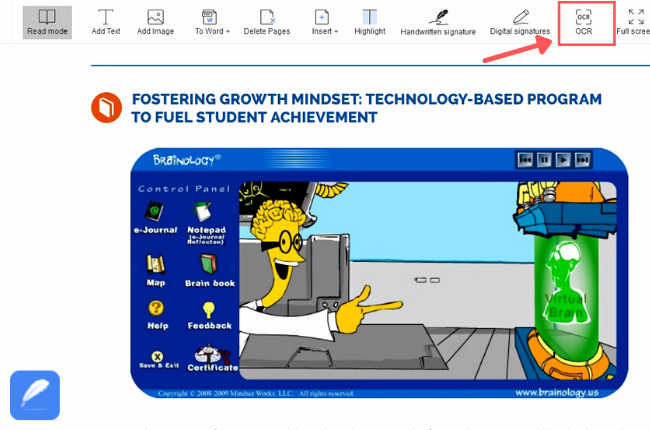 LightPDF Editor is a leading PDF converter. It is a complete solution to edit, convert, sign, and anything that deals with PDF. When it comes to its OCR feature, you can extract almost all the text from the image on your document or any scanned image. It also allows you to use its features free of charge and without a limit of file size or usage. You can easily upload your PDF files and they will be easily converted into Word or any editable format that you want. Definitely, it has a fast-processing OCR feature which gives you a seamless and accurate conversion of your documents.
Download
ApowerPDF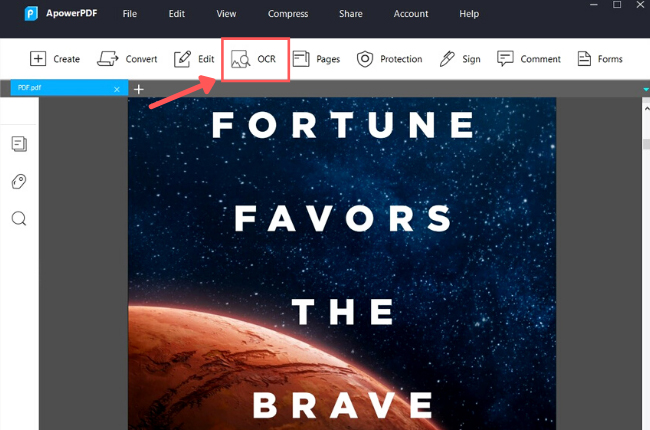 Be excited about another OCR program which is the ApowerPDF. This all-around tool has a wide range of features to manage your PDFs conveniently. These user-friendly features include but are not limited to creating, converting, editing, protecting, signing, and commenting PDFs. Apart from this, it is equipped with OCR technology which allows you to convert an image into Word format so that you can edit, search, and copy its content without damaging the quality of the whole document.
Download
Foxit PDF Editor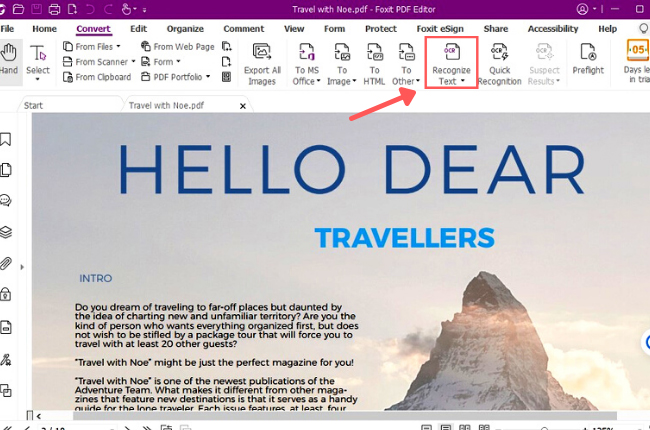 One of the fantastic applications with functionalities to manage, edit, and convert PDF documents is the Foxit PDF Editor. It brings fast conversion and is also an OCR featured program that turns your PDF documents into editable formats such as Word. Anyhow, you just be mindful of its OCR issues and inaccurate extraction with complex documents Other than that, it is a very useful tool that can make your PDF task lighter.
Wondershare PDFelement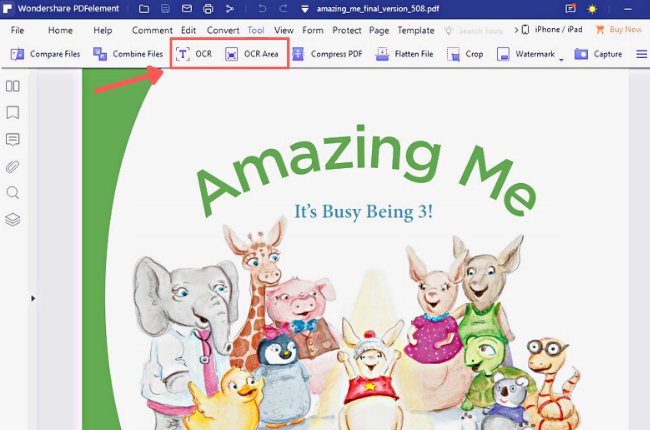 Wondershare PDFelement is also an ideal PDF converter that has an inbuilt OCR feature. With it, you can transform image-based or scanned PDF documents into an editable format. It is supported with batch OCR for scanned files quickly, And just like the other mentioned applications, it also allows you to view, edit, comment, convert, share, and print PDFs. The only drawback of this program is that it leaves watermarks on your documents for its free trial version.
SodaPDF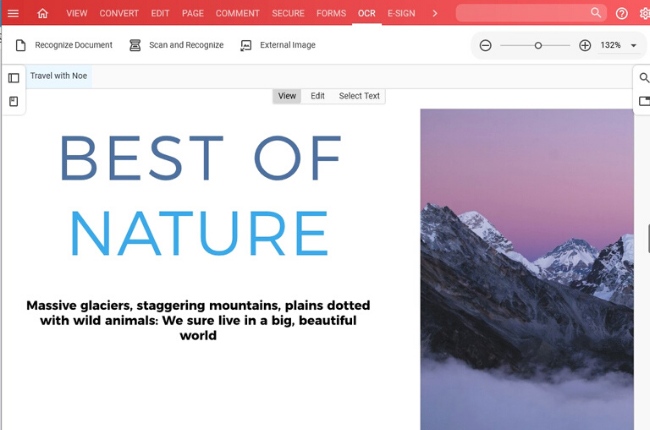 Last but not least on our list of comprehensible OCR pdf software is the SodaPDF. It can convert any images, scanned documents, and printed pdfs into modifiable files. Moreover, this program also offers different features which include viewing, converting, editing, securing, and e-sign your pdf documents. But take note of the downside that you may encounter using this app, many users complain of its slow processing of documents.
Conclusion
Take advantage of one of the programs on our list if you are seeking for the best free PDF to Word Converter with OCR. Each has the ability to convert scanned images of paper-based documents into editable and searchable PDF files. We can also conclude that among the software we have provided, LightPDF Editor is the top-natch in giving you accurate and flawless results. And next to it, you can also consider ApowerPDF Editor.