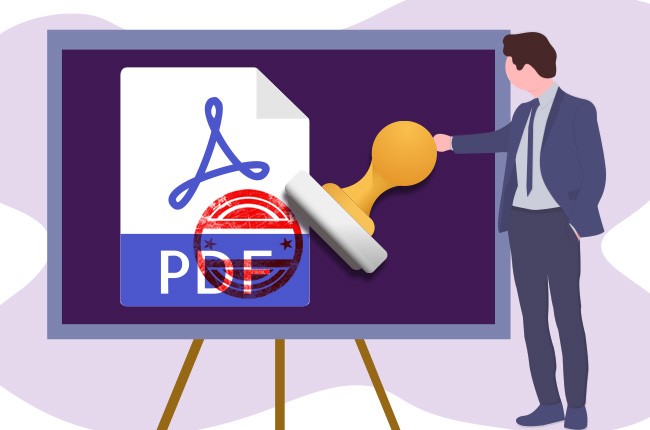 Many people and business use noticeable markings on PDF documents to emphasize the status of a file, whether it needs to be signed, or it's already approved. Some use it to direct the readers to a specific page, while others use it as a form of a watermark. However, placing a stamp on a PDF document is not easy, because most PDF tools don't support this function. The good news is that there are some developers that have built programs that can help add stamp to PDF. Listed below are perfect examples of these applications.
Tools to Create Stamp on PDF
Using VeryPDF
With VeryPDF,you can easily create the stamp that you like for your file. You can choose the ouline, color, opacity, font style, etc. You can even add a text stamp, image stamp, line stamp, etc.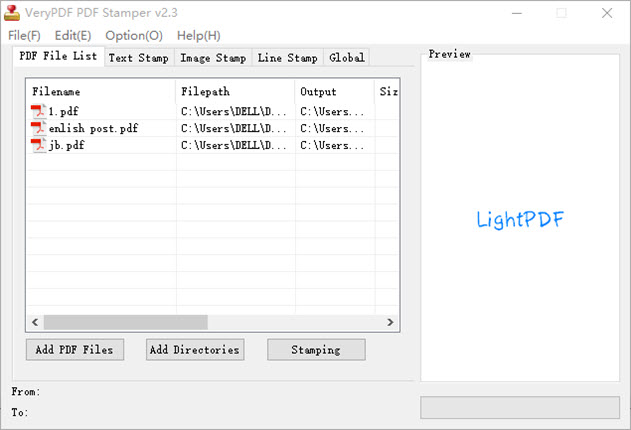 Drawbacks: Although the interface looks simple, it has few instructions. If you're a first-time, non-tech-savvy user, you would need to spend a little time learning how to add stamp to PDF. Also, it will add its own watermark at the top and bottom of your processed PDF pages, if you don't purchase the program.
Using PDFw
PDFw is an easy-to-use web-based application that can help you in adding a stamp to your PDF. No need to register or install anything, just upload your PDF file and you can work on it right away. Unlike VeryPDF, this tool lets you view, edit, and comment a PDF. To add a stamp, go to the "Comment" tab and you will find different templates, which can create stamp on PDF with one click.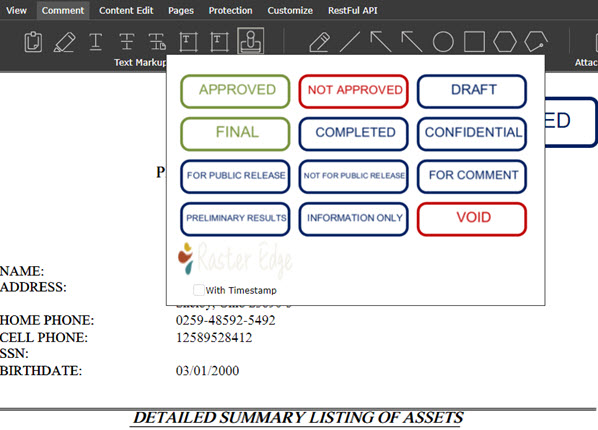 Drawbacks: The PDFw watermark is added to the file by default. Yes, you can disable this function, but it goes back to default each time you load a new file. Uploading of premade image stamp and batch conversion are not supported. Also, the "Save" and "Save as" buttons do not seem to allow saving of the file, you need to click "Print" in order to store the stamped document.
Using PDF Annotator
In case you prefer a more stable way to add stamp to PDF, you can check out PDF Annotator. Through the name implies that the program is made for annotation, it is also equipped with a stamp function. What's cool about this PDF tool is that it provides premade stamp templates (more than PDFw) that you can access anytime. These templates are divided into standard icons, black icons, stamp icons, and many more. Of course, if you want to create your own, you can do so as well.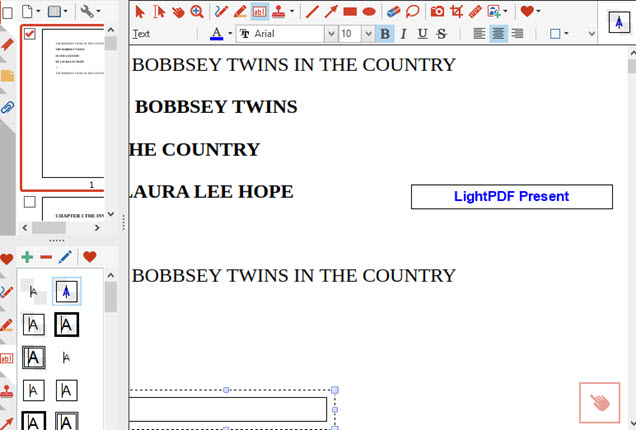 Drawback: While it is an outstanding program to create stamp on PDF offline, you must purchase the full version of the tool in order to use its service after the 30-day trial period.
Conclusion
These are the best tools to add a stamp on your PDF. These online applications work well, but their function depends entirely on how your internet speed goes. If you need a stable and reliable method regardless of your internet connectivity, then PDF Annotator is the right application for you.