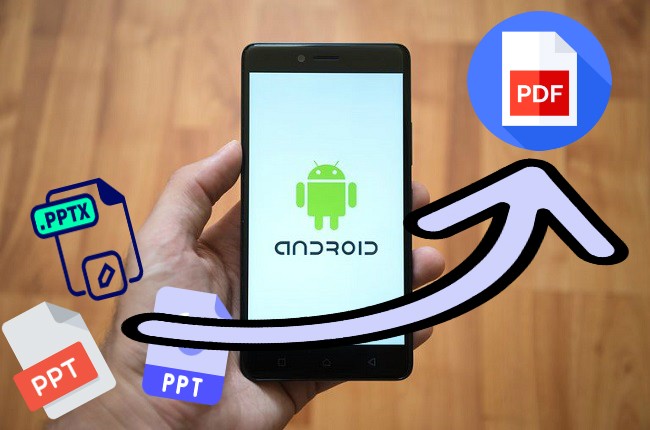 People use PPT to make presentations using a collection of slides. Teachers often use it to discuss and present their lessons in front of their students, and there are times that you need to send PPT documents to your co-teacher using your mobile phones. Unfortunately, not all have an Office to read this type of format. Therefore, you will need to convert PPT files to PDF format first. After that, They easily open the files even without a PPT reader. having said that, listed below are the best PPT to PDF converter app for Android.
Best PPTX to PDF Converter for Android in 2020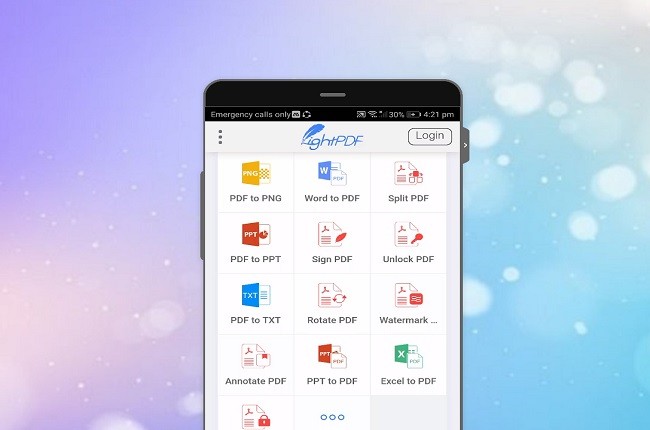 LightPDF is a web-based app that allows you to convert and edit PDF files. You can easily convert PDF files into PPT to PDF, Word to PDF, PNG to PDF, JPG to PDF and many more or vice versa. It is a great app for beginners and professionals because of its simple tool interface and a lot of output formats. In LightPDF you don't need to download and install the app, you will just need an active internet connection and your mobile phone. This program will keep your files intact and guarantee your privacy. It is an amazing web-app concerning PPTX to PDF converter for Android.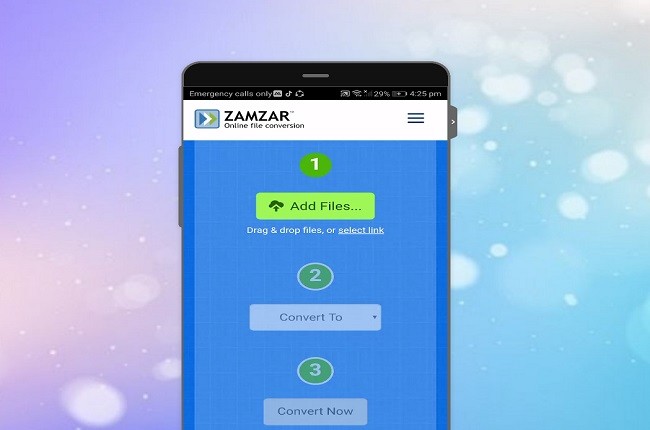 Zamzar is an online converter that allows you to convert documents with a few simple steps. you can convert PPT to PDF, DOC to PDF, Excel to PDF, EPUB to PDF and a lot more. Zamzar can support 1100+ formats and it has an interface that is very easy to understand, even for beginners. This tool is one of the simplest Android PPT to PDF converters that you can use online. The software's target is to complete all the conversion processes in under 10 minutes, so it is quite fast compared to other PDF converter apps. Therefore, this app is one of the greatest tools that you can find on the internet.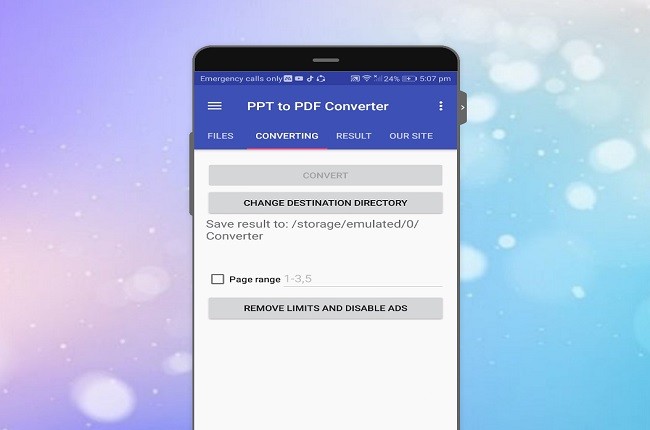 PPT to PDF Converter is one the greatest PPT to PDF converter apps for Android. In just a few clicks, you can easily convert documents. It is a free service for everyone who needs an app to convert PPT to PDF. It's great because you can use it offline and at the same time it is hassle-free to use. You will just need to download and install PPT to PDF Converter with your mobile phone and in a few minutes you can use it free of charge. Download this app with your Android phone to try out its great features.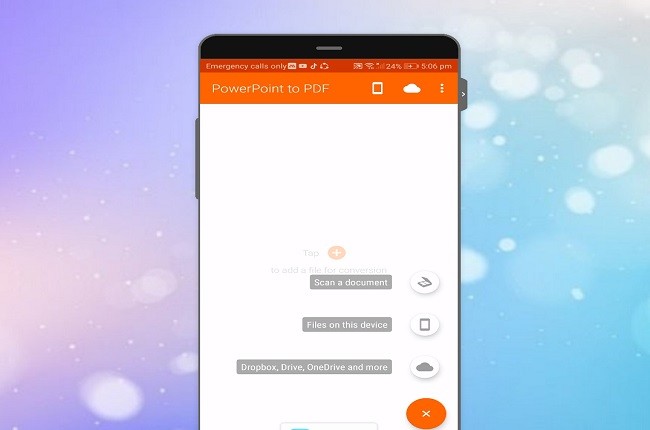 Another Android PPT to PDF converter app is PowerPoint to PDF. It is an app specialized in converting PPT file into PDF format. The simplicity of the tool makes it easier to use. On top of that, you don't really need an internet connection to convert files. You can use it anywhere as long as you are carrying your Android phone. In greater detail, you can download this app on Google Play Store for free and to obtain more information.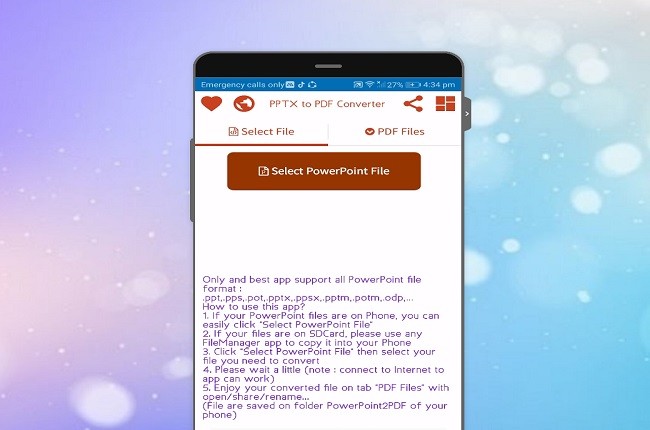 Similarly, PPTX to PDF Converter is one of the greatest PPTX to PDF converters for Android. It supports all PowerPoint file formats. You just need to select your PPTX files from your document folders on your Android phone and then just wait for the conversion process and you're done. With these few simple steps, you can enjoy your converted files saved on folder PowerPoint2PDF in your phone. Know some more by downloading the app on google play store.
Conclusion
All apps written above are all helpful in converting documents. These apps are the top 5 PPT to PDF converters. It is highly recommended to use LightPDF, because it has various types of editing formats to convert PDF files. You don't need to look for another tool in case you'll work on other formats. It concludes that this is the best Android PPT to PDF converter that you can use.