Best Desktop PDF Writers
LightPDF
The first tool that you can rely on to create PDF documents is LightPDF. This is a cross-platform app that works with Android, iOS, and Windows computers. Not to mention, this also allows you to save your PDF files online with its Document Cloud. Aside from saving PDFs, you can convert, edit and manage your documents in just a few simple steps. With its Cloud PDF Editor, you can write on PDF with ease.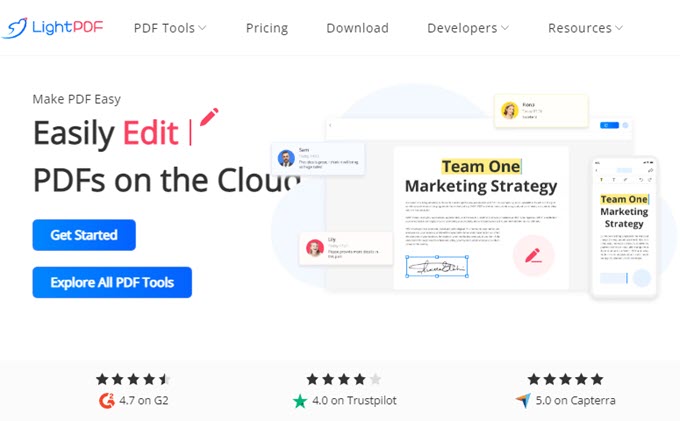 CutePDF
Next, we have CutePDF. This has a straightforward interface that lets beginners create a PDF in just a few simple steps. One good thing about this app is that it is designed to help businesses when it comes to creating, editing, converting, and previewing their PDF documents. In addition, it has a free version that allows you to make a PDF without paying any subscription. However, this app only works with Windows computers. Besides that, you need to subscribe to its different plans, in order to use all of its premium features.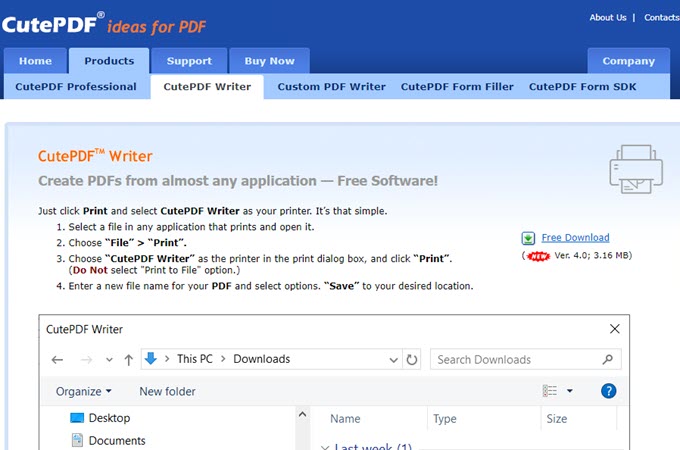 Adobe Acrobat
Another PDF writer for Windows that can help you to solve your problem, here is Adobe Acrobat. Since this is the pioneer app for PDF, why don't we add it to the list of the best program that you can use in creating a PDF? Apart from being a pioneer, this tool provides the best tools that you can use for your daily PDF task. One downside of this tool is that you need to have a high-spec computer system to download it on your desktop.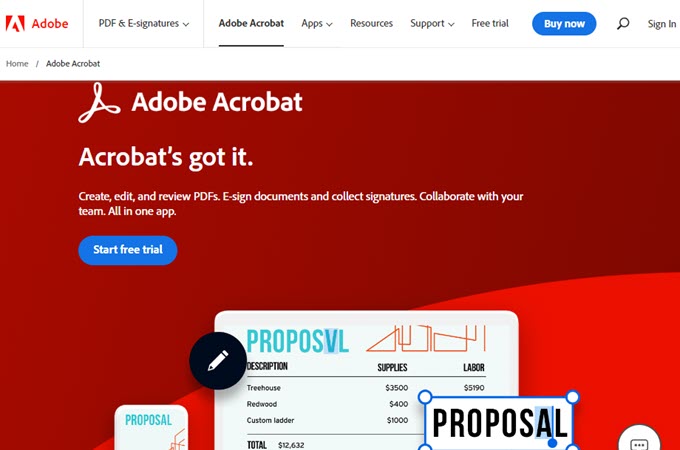 EaseUS
EaseUS is another PDF program that you can download easily on your desktop and laptop. This is an all-in-one program that allows you to make, read, edit and convert PDFs. It has an OCR feature that lets you edit the text in a scanned-based PDF instantly. Furthermore, this program can detect and convert as many as 29 languages all over the world. Aside from that, this best PDF writer can also use for adding extra protection to your documents including adding a password and watermark.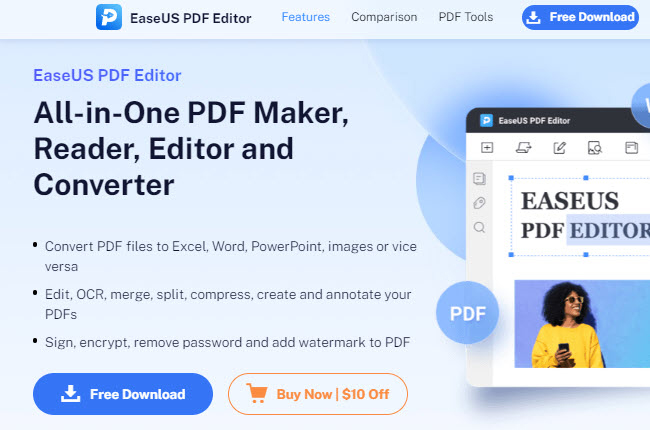 PDF-XChange
PDF-XChange is the last desktop app on this list that you can utilize in writing or making a PDF document. This app can create a stunning document that is approved to the international ISO specification for PDF files. You can download its free version and use 30 percent of its features to test out the software. To use all the premium features of this app, you need to purchase a licensed from its official website.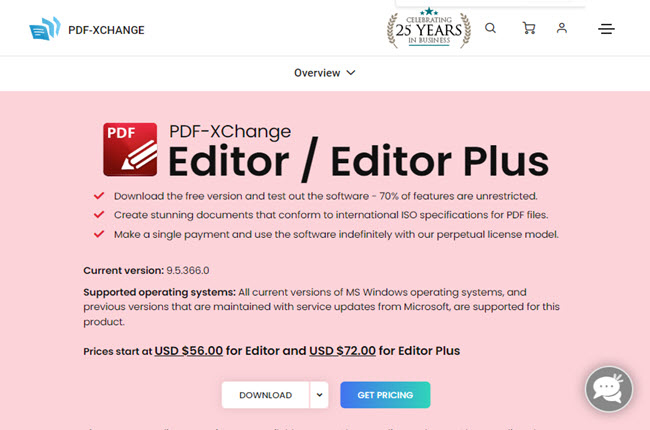 Leading Online Programs to Write on PDF
pdfFiller
In this part, we will start introducing the online program that can help you to write on your PDF easily. pdfFiller would be the first PDF writer that we will be going to introduce. This is a versatile online program that offers a lot of features that can help you to answer your queries when it comes to PDFs. Furthermore, this tool also has a cloud storage service that also allows you to edit your documents with your favorite web browser right away.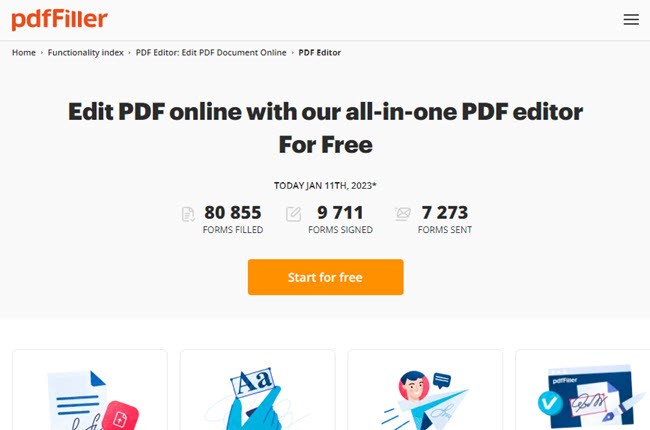 PDFescape
If you're looking for an online tool that allows you to write a PDF and print it directly, here is PDFescape. This tool is accessible to different web browsers including Chrome, Firefox, Edge, Internet Explorer, Opera mini, and Safari. Moreover, this tool can create basic PDF forms that you can use for multiple purposes. Meanwhile, it also offers an editing function that allows you to fill out PDF forms on your computer instantly.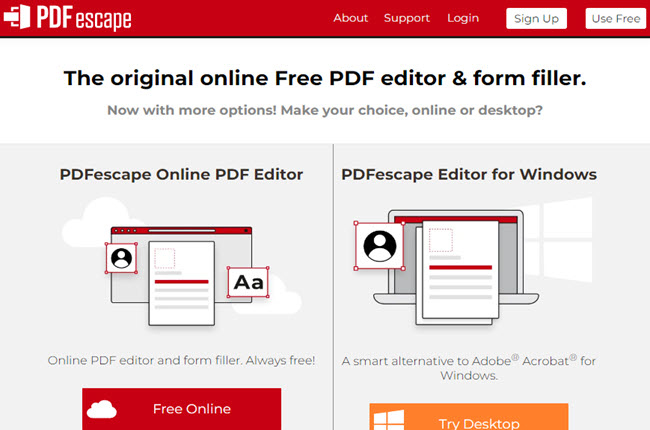 Canva
Canva is well known for being a good photo and video editor but not everyone knows that it is also the best PDF writer. This is perfect for creating good-looking PDF documents that you can use for work or school projects. Aside from text, it has a wide collection of elements that you can use for maximizing your creativity. Meanwhile, this program gives you multiple options for exporting the PDF document that you've created.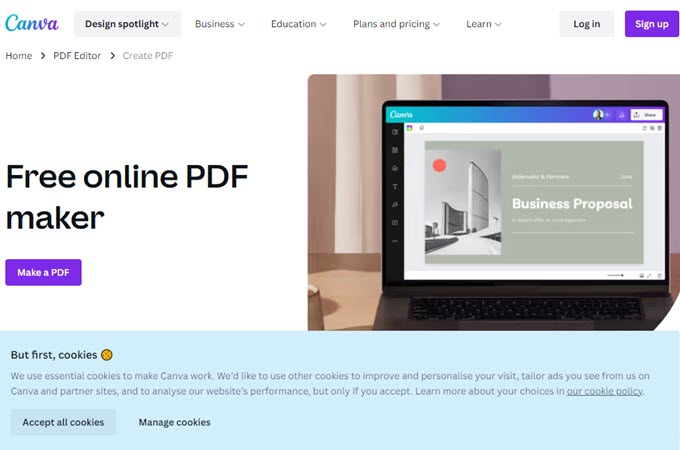 SodaPDF
SodaPDF is one of the well-known web-based programs that allow you to write on your PDF documents. This tool has a sleek user interface that lets first-time users use all the features without experiencing any hassle. Additionally, it has a cool feature that enables users to upload a PDF file from the internet directly via URL. Aside from that, it has batch process features that you can use in converting bulk PDFs to a different format.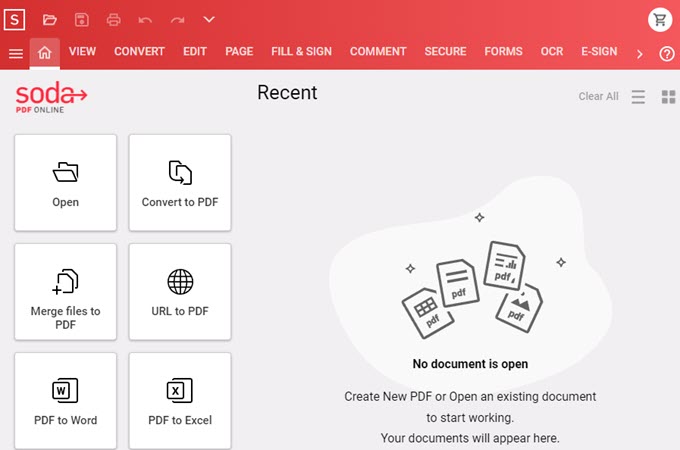 XODO.PDF online
The last tool on the list that you can use besides the PDF writer for Windows using your favorite browser is XODO.PDF online. Apart from writing a pdf, this tool allows you to edit and manage your PDFs with ease. Wherein you can upload files from different cloud storage services including Dropbox and Google Drive. However, this tool only allows you to process 1 document per day on its free version.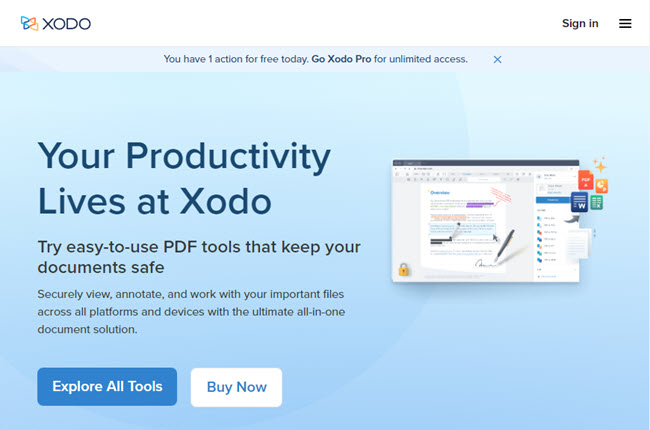 Conclusion
This article sums up the best and most reliable PDF writer for desktop and online that users can use with ease. Despite of these tools, we personally recommend LightPDF as the beneficial app that you can use in writing your PDF documents. For more suggestions, feel free to write your comment below.