What is Interactive Form or Non-Interactive Form?
Interactive Form
An interactive form is a document that can be fillable directly on your devices. This makes the filling out of forms even more convenient by moving your cursor and typing the needed information in the field provided. In addition to this, basic interactive buttons such as text boxes, buttons, and checkboxes can be easily clickable and fillable using the right fillers.
Non-Interactive Form
Meanwhile, a non-interactive form is usually known as a flat or plain form. It is designed as a usual PDF document. Most of the time, this type of form is designed to be printed for you to supply information on it. Unless you want to convert this form with a third-party app to edit and fill out your form digitally.
In search of the perfect solution on how to create and fill in interactive forms and non-interactive forms, we came across the best PDF filler that you must try.
Recommended Apps to Fill an Interactive Form
LightPDF Editor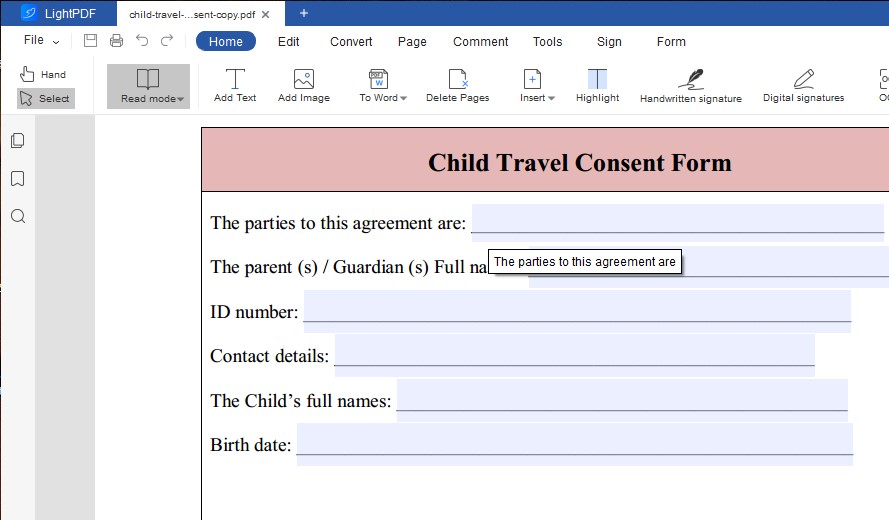 LightPDF Editor is a top-notched solution to edit, read, and fill in a PDF form with no hassle. Apart from this, it also helps you to create interactive PDF forms, convert them to other formats and scanned forms using OCR technology. When it comes to filling out interactive forms (which you can see the light blue highlighted fields of the PDF form when opened), you can easily input information on the fields and click the Save button to finish it.
Download
Adobe Acrobat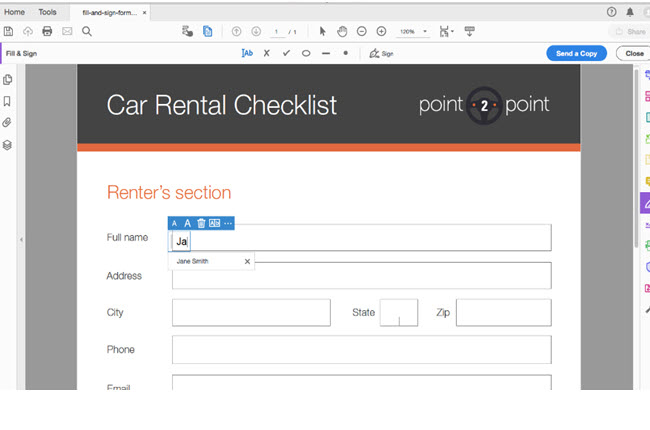 The prominent developer of Portable Document Format (PDF), Adobe Acrobat boasts its ability to fill forms straightforwardly. It provides advanced editing functionalities that you may use to supply information on your PDF forms. And enabling its Auto-Complete feature, it automatically fills the information you filled in previously.
PDFescape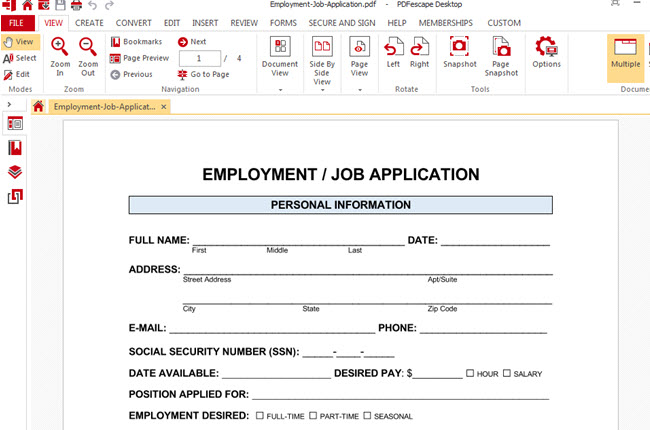 If you're looking for a professional PDF filler, then PDFescape is for you. It allows you to input text to an existing form field with basic PDF field formatting and styling properties. Plus, it is integrated with helpful interactive form elements such as a PDF text tool, radio, list, and drop-down.
CutePDF Editor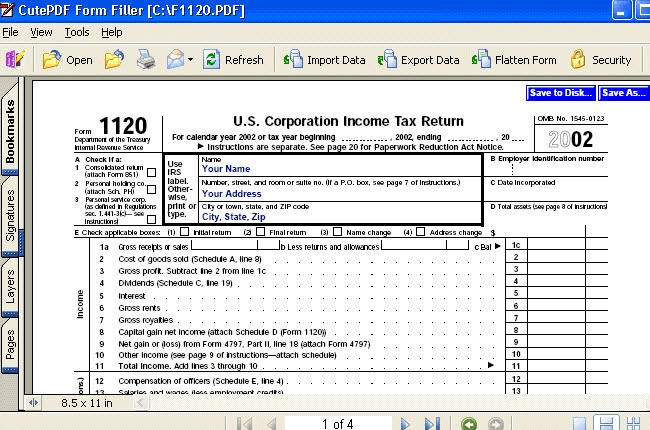 Aside from its PDF editing features, CutePDF Editor flaunts its form filler feature. It helps you save electronic forms into PDF and fill them with the required information right away. Furthermore, you can send the accomplished forms via email and put 128-bit encryption to the document.
PDF Filler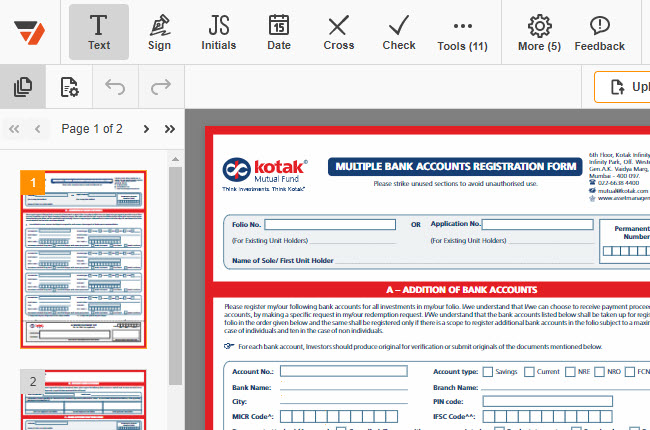 One more comprehensive solution that we will discuss here is PDF Filler. It enables you to edit, fill, and read your interactive PDF forms. Additionally, it can automatically detect fillable fields, checkboxes, and buttons within the document. You can also choose your form format, font colour, and font size.
Wondershare PDFelement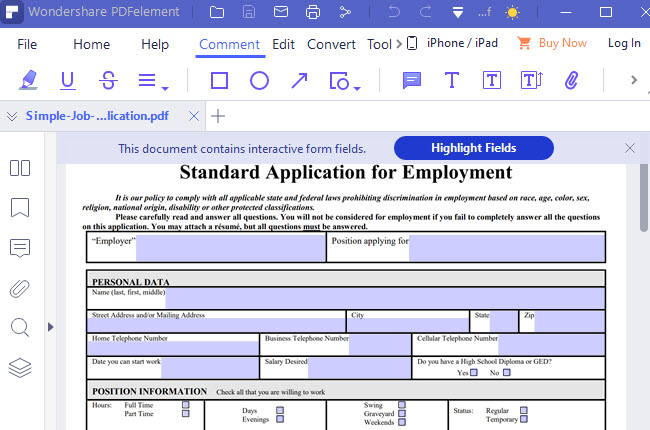 To complete our list of the best PDF fillers is the Wondershare PDFelement. Similar to LightPDF Editor and Adobe Acrobat, it also helps you fill in the information on your interactive form and modify text appearance. Moreover, the output can be directly saved on your computer or shared with others via email.
Comparison of the PDF Filler Solutions
To fully understand the ability of the provided solutions, we have tabled the comparison below. It will also let you decide which one is the most competent tool that is suitable for filling your PDF fillable forms.
| | | | | | | |
| --- | --- | --- | --- | --- | --- | --- |
| Attributes | LightPDF Editor | Adobe Acrobat | PDFescape | CutePDF Editor | PDFFiller | WonderShare PDFelement |
| User-friendliness | ✔ | ✗ | ✔ | ✗ | ✔ | ✔ |
| Windows compatibility | ✔ | ✔ | ✔ | ✔ | ✔ | ✔ |
| Fill Interactive Forms | ✔ | ✔ | ✔ | ✔ | ✔ | ✔ |
| Fill Non-Interactive Forms | ✔ | ✔ | ✔ | ✗ | ✗ | ✔ |
| Sign Form Digitally | ✔ | ✔ | ✔ | ✗ | ✔ | ✔ |
| Cost-Efficiency | ✔ | ✗ | ✗ | ✗ | ✗ | ✗ |
| OCR Technology | ✔ | ✗ | ✗ | ✗ | ✔ | ✔ |
| Convert Tools into other formats | ✔ | ✔ | ✗ | ✗ | ✗ | ✔ |
Conclusion
Listed above are the best 6 solutions to fill in a PDF form conveniently. Each possesses unique features and abilities that may meet your preference. Among these handpicked solutions, LightPDF Editor got the most positive attributes. It shows that it has a handy interface, cost-efficiency, and high-quality form filling.