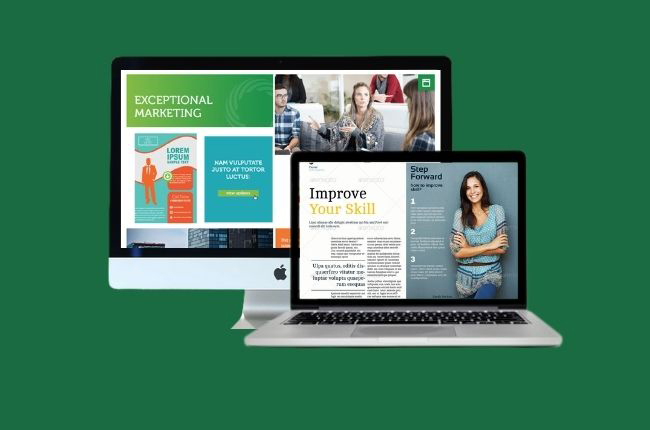 Tired of boring traditional PDFs? Try to put a little bit of interactivity and bring these plain documents into life with the digital tools on the internet today! Impress your readers with the clickable and fillable features to make your PDFs entertaining and professional-looking. Create interactive PDFs easily now and take advantage of these solutions we have prepared for you.
What are Interactive PDFs?
Interactive PDFs allow you to put elements that can make your documents look more engaging. With it, you can add electronic hyperlinks, buttons, text boxes, movies, bookmarks, signatures, etc. It can also help you to create presentable and impressive designs for your magazines, catalogs, ebooks, newsletters, and many more.
Examples of Good Interactive PDFs
Magazine

Project Proposal

Brand Story

Catalog
Why are Interactive PDFs important?
Reading PDF with only texts on it may be not so appealing for the readers. So, putting interactive elements may elevate their interest. Besides that, interactive PDFs are known to the business world to market brands and to create creative designs. We can't deny that PDFs are widely used and making them more fun is a challenge to the digital world.
Tips for Interactive PDFs
Let your imagination, Be your power.
Keep an eye on the details of your document.
For online publications, you can add videos, captions, and shopping buttons.
Put the brand logo on your online catalogs.
Choose a great tool to create your interactive PDFs.
Modify Existing PDFs
You may have an interactive PDF but you realize that something is missing or it is still doesn't match your expectations. Well, ApowerPDF is an innovative tool that can help you modify your existing document. Here's a glimpse of how you can edit PDFs interactively.
Change the color of the font.

Add links to jump to related websites.

Insert pictures or images.
5 Apps to help you Create new Interactive PDFs
InDesign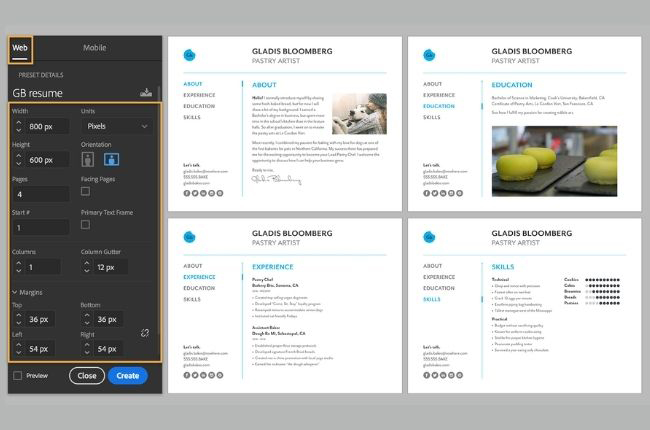 Make interactive PDFs using InDesign by Adobe Acrobat. This platform adds interactivity to your PDFs such as movies, hyperlinks, bookmarks, page transitions, and buttons. It can make your documents look more engaging and interesting to read. Moreover, you can easily use its interactive elements by just choosing Adobe PDF Interactive as the file format.
Publuu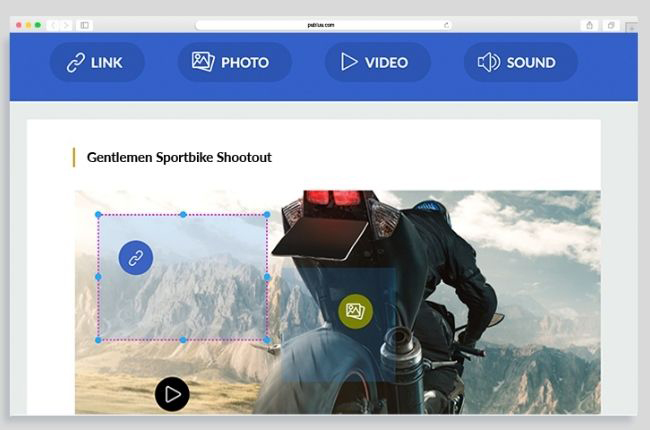 No more dull PDF documents with Publuu. It is specially designed to turn PDFs into flipbooks. Besides, it makes document content visually attractive and lively with its creative features. You can add logos, videos, photo galleries. And you can share your flipbooks and track audiences' engagement through this site.
Flipsnack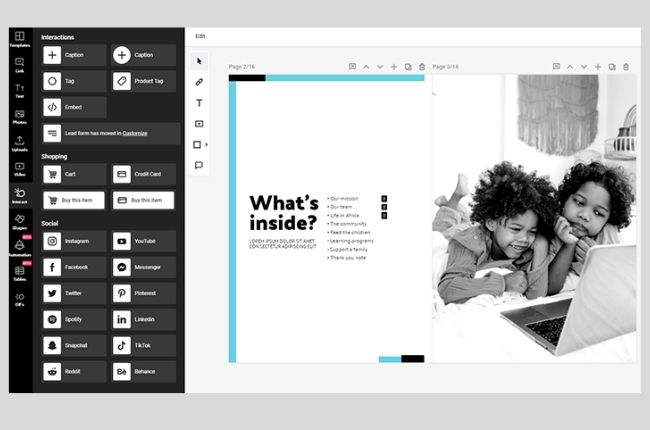 If you are looking for a great interactive PDF maker, then choose Flipsnack. It is a very good program for magazine publishers to create eye-catching content. With it, you can design a digital catalog and brochure easily. Turm your plain PDFs into interactive by adding video widgets, caption buttons, and social media buttons to your PDFs. Make them realistic by customizing them with the interactive elements in this platform.
GraVoc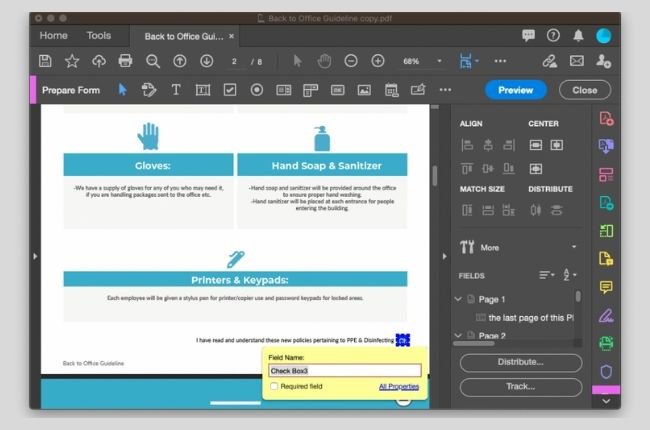 GraVoc is another powerful solution to make PDFs creatively. It offers engaging features that you can use to make stunning documents. Further, you can insert videos, clickable buttons, interactive checkboxes, radio buttons, and many more. Develop your creativity and start to market your business using this tool.
Visme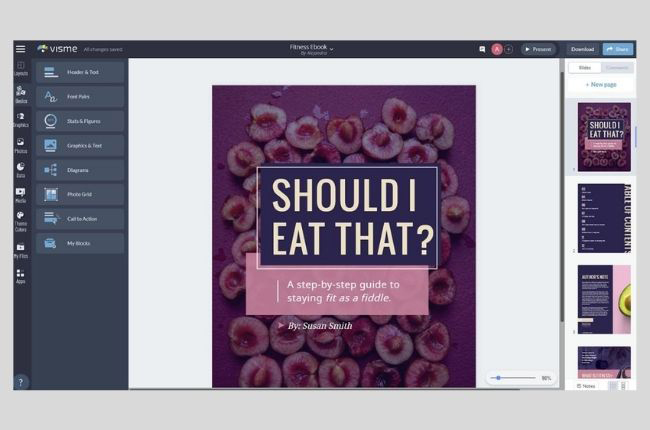 Transform your PDFs into stunning presentations with the use of Visme. It is an excellent tool that lets you create contents online such as presentations, documents, videos, and printables. Plus, it offers templates that make it easier for you to create impressive pdfs with ease. It also allows you to add the clickable menu, design infographics, pages, and link slides to your PDFs.
Conclusion
PDFs may look lifeless without interactive elements. So, we have written down the solutions that you can try to bring your PDFs to life and can attract more readers to your websites. There is no doubt that with the innovation of technology now, Interactive PDFs are important. Use them today to market your business or even boost your presentations!