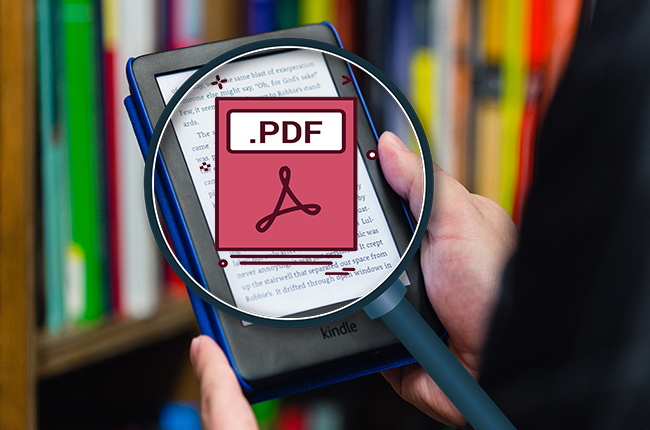 A Kindle is an e-book reader perfect for downloading and reading electronic books, magazines, newspapers, magazines, blogs, websites and much more. With a Kindle, you can read downloaded books anytime and anywhere conveniently. Moreover, it has a long battery life and can avoid eye strain compared with other devices because of its special screen. So let's say that you also want to read PDF files using Kindle. In that way, you can read PDF on Kindle together with the e-books and other files you have. Kindle supports several file formats that can be found in the table below.
Supported Kindle Formats
| | |
| --- | --- |
| Amazon AZW | .azw |
| Unprotected MOBI | .mobi |
| Unprotected PRC | .prc |
| Portable Document Format | .pdf |
| Kindle Create | .kpf |
| ePub | .epub |
| MS Word | .doc &.docx |
| Rich Text Format | .rtf |
| Plain Text | .txt |
How to Read PDF on Kindle?
Using Email
Don't you know that Kindle has its own email address assigned to it? Yes, it has an email address where users can send documents to will be directly added to your library. With that, you can simply email the PDF files. So here's how it works.
Log in to your Kindle account and hit "Personal Document Settings".
Then, you need to register your personal email address. On the same page, you will see "Approved Personal Document Email List". Click "Add a new approved email address" then enter the email that you wish to send your documents and hit "Add Address".
Under "Send-to-Kindle E-mail Settings", find and copy the email address where you will send the file. Make sure the email address ends in @kindle.com.

On the subject line, enter the word convert and it will automatically be converted to the right format if your file is not compatible with Kindle. But, if it is already compatible, there's no need for the step.

The file will be directly sent to your Kindle. You can now open your PDF file.
Using USB
Don't have an internet connection yet want to view PDF on Kindle? Do not worry, we have another solution available. By simply using USB, you can send and read PDF files easily and quickly. See the procedure below on how to do it.
On your computer, connect the USB cable of your Kindle device.
Once the device is connected, open the Kindle folder that can be found in "My Computer".
After that, choose the PDF file that you wish to open on Kindle, then drag and drop it to the Kindle folder.
Disconnect the Kindle device on your computer, then the file will be available in the library.
You are now ready to open PDF files on Kindle.
Extra Tip
Now that you have an idea on how to read PDF on Kindle, you might also want to convert PDF to other formats for Kindle, try Zamzar. This is an online PDF conversion tool that allows users to convert from PDF to other file formats and vice versa. It supports several document file formats such as doc, mobi, azw, txt and so on. On the other hand, make sure that you are connected to the internet.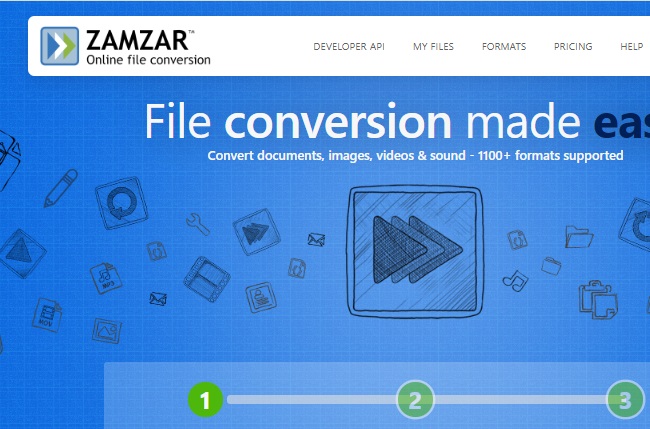 Conclusion
The two solutions mentioned above to read PDF documents on Kindle are both effective. If you don't have a cable and have an internet connection, you can email the PDF. On the other hand, if you don't have an internet connection, use the second method.