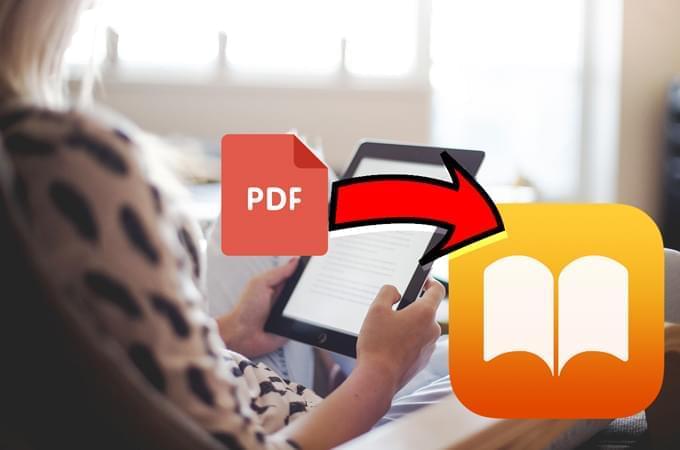 Most people love reading. And for Apple users, they have an awesome app on their Apple devices – iBooks. This app works like a library that provides a wide variety of books according to the genre. Moreover, you can also maximize free books for children and get a sneak peek of books that are about to be released. However, sometime you can download some PDF books which cannot get from iBooks. How to put them on iBooks? Here are some great ideas to help you copy PDF to iBooks on your Apple devices.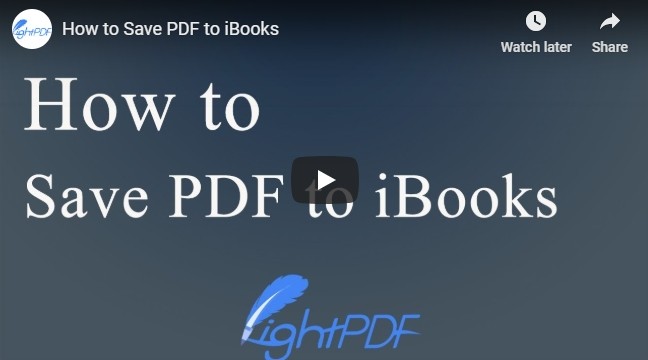 Solutions to Add PDF to iBooks
Add PDF to iBooks on iPhone/iPad
Use iOS Built-in Solution
If you are using your iPhone or iPad browsing a PDF article or PDF file online, you can also save that document to iBooks app. Just follow the steps below.
On Safari, go to the online PDF page > tap the share button > choose "Save PDF to iBooks".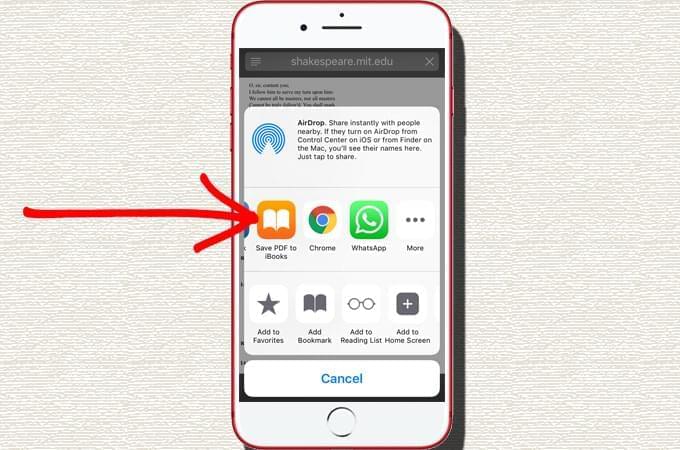 Use ApowerManager
ApowerManager is a versatile mobile management tool which can manage all the data on your mobile device. What's more, it can transfer images, music, videos, documents between your phone and the computer. And this tool now can work for Windows, Mac, Android and iOS system. Now, let's see how it imports PDF to iBooks.
Download this desktop program on your computer.
Use USB cable to connect your computer and your iPhone or iPad.
On the program, go to "Manage" > "Books". Click "Import" to select PDF files and copy PDF to iBooks.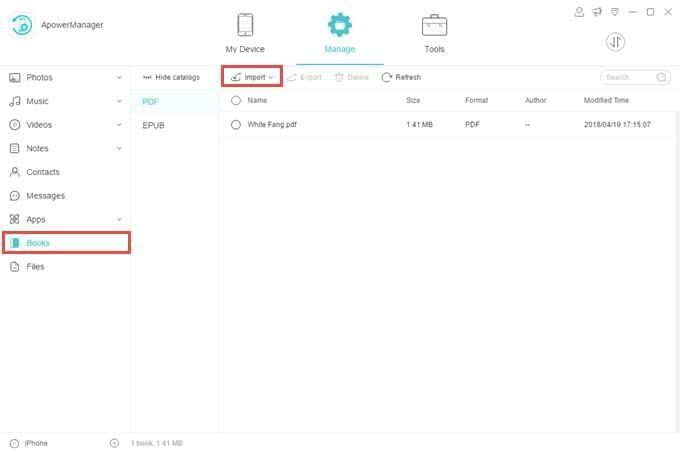 After that, when you open iBooks app on your iPhone or iPad, those files are already in your library.
Note:
ApowerManager supports USB connection and WiFi connection, but we do recommend the USB method as it is fast and the transfer speed won't be affected by the network condition.
Save PDF Files on Mac
There are two ways to add PDF to iBooks on Mac.
Tip One:
If you want to put a file in your iBooks library, just choose the file > right click it > go to "Open with" > find "iBooks".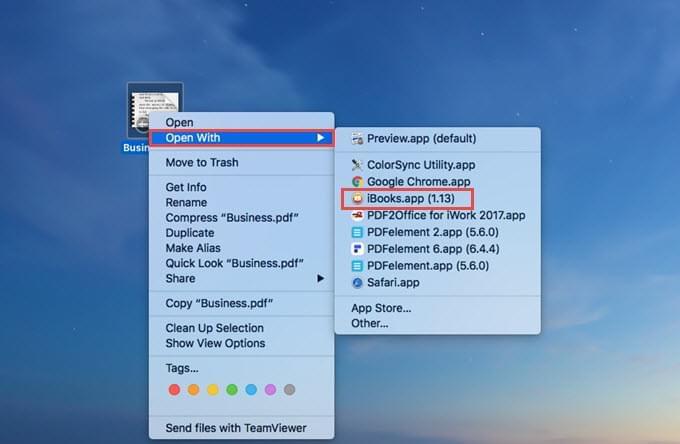 After that, the PDF file will be listed in your iBooks and you can view the PDF directly.
Tip Two:
If you just want to save PDF to iBooks on Mac, but not in a hurry to read the PDF file. Or if you want to add more than one PDF document at a time, below is the solution:
Open iBooks App on your Mac.
On the tool bar, go to "File" > "Add to Library".

Select the documents you need and click "Add" to save them to iBooks.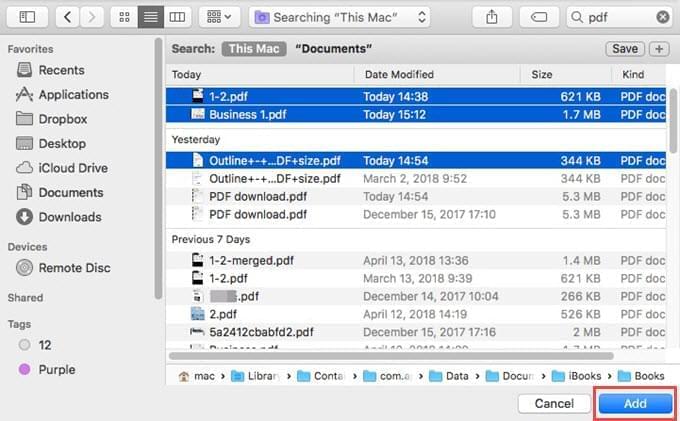 Conclusion
These are the methods you can use to put PDF to iBooks. You can choose any one of them according to your needs. If you meet any other issue while adding PDF to iBooks, you can comment below and tell us.