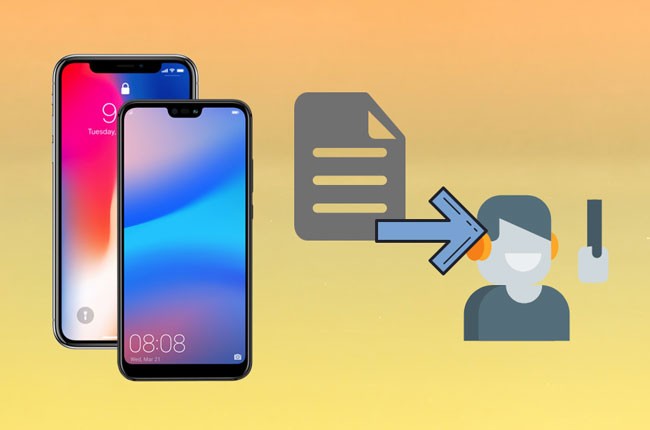 Text to speech is a good way to listen to a document or text while you are cooking or doing something else. On that note, we tested some of text to speech apps on the market, and want to offer some good ones to help you listen to any document such as web pages, emails, PDFs, and other files.
Most Recommended Text To Speech Apps
Speechify
Speechify is the #1 reading assistant with 20M+ users and 150,000+ 5-star reviews. Using advanced Artificial Intelligence technology and Machine Learning, Speechify creates natural-sounding voices from any text and offers automatic highlighting/scrolling. Through an iOS app, Android app, Web app, Chrome extension, and Safari extension, users can listen to any online and physical documents, articles, etc. 
Platform: Android
Google Play Scores: 4.2 / 5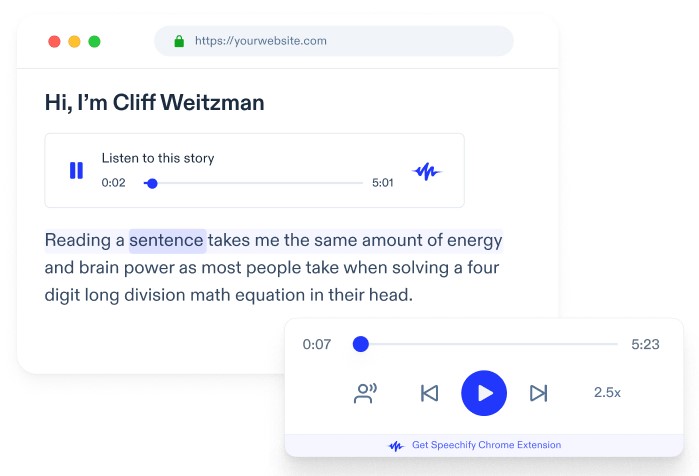 Google Text-to-Speech
The second text to voice app is Google Text-to-Speech. The app is capable of reading your favorite book aloud on Google Play Books aloud. It also comes with Google Translate which can translate words and pronounce them loudly and clearly. Furthermore, this application supports multiple languages and voices for all languages available.
Platform: Android
Google Play Scores: 4.2 / 5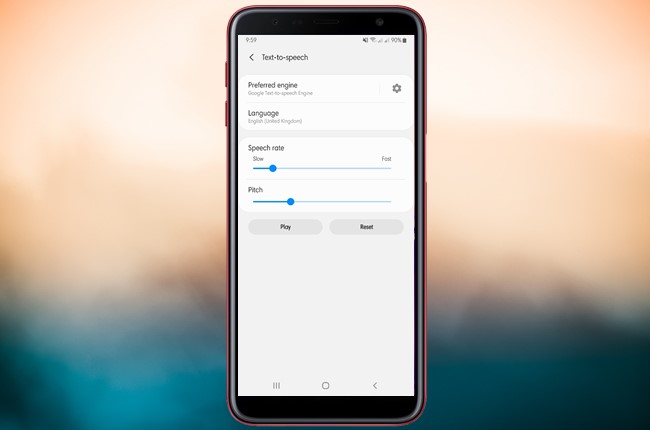 Narrator's Voice
Next up we have – Narrator's Voice. Users will be able to type, or copy and paste text and let the application to read it aloud. Better yet, it can speak and even translate the text into the language you set, and has many voice options for you to choose from. In addition to that, this text to audio app lets you convert text to MP3 or Mp4 file and can easily share to your friends on different social media sites.
Scores: 4.5 / 5 (on both Google Play and App Store)
Talk For Me
Talk For Me is an iOS application designed to pronounce the written content on any document or file. Those people who speak difficultly on their own or have lost their ability to speak can take the advantage of this tool to make their life simpler and easier. Aside from that, this text to speech app doesn't require internet connection to utilize it. Also, users can use the app smoothly since there are no pop-up ads appear while you are using the app.
Platform: iOS
App Store Scores: 4.7 / 5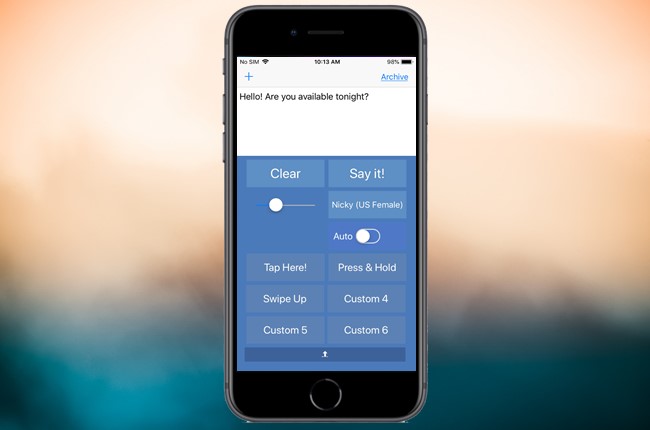 Speech Central
Speech Central is the fifth app on our recommendation list. It is capable of reading the text from the web, books, documents and so on. It can help people who are visually impaired and have a reading disability. It supports customization of the audio buttons to improve the app's accessibility. It is compatible with all devices running iOS 10.0 or later.
Platform: iOS
App Store Scores: 4.4 / 5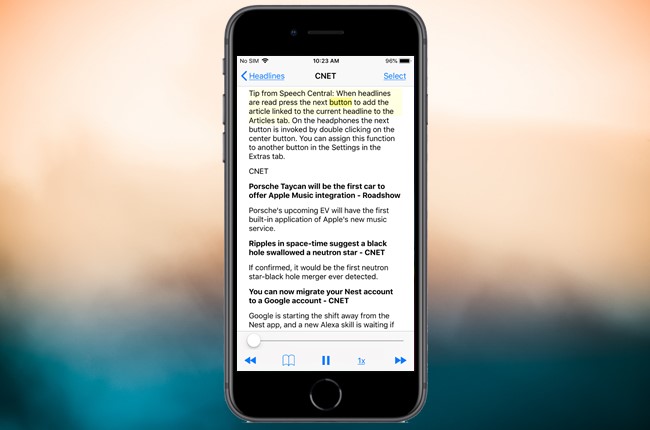 Aloud!
The last text to voice app is Aloud!. If you are tired of reading books, PDF files, and other texts, then this app is good choice for you. It can read text for you by just listening to the content. It also reads at a different speeds and pauses depending on your preferences. Similar with the other apps, it can also understand several languages including Japanese, Chinese, French, German, English, and many more.
Platform: iOS
App Store Scores: 3.9/5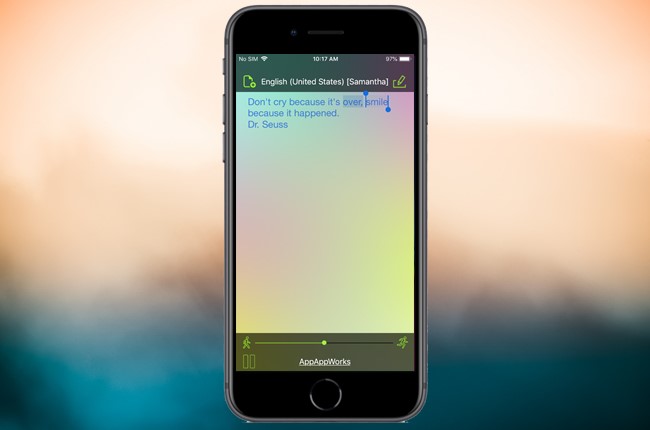 Conclusion
With the above mentioned text to voice apps, you can easily listen to the text content on your mobile devices and will be able to save time reading since you can listen while walking, running, or doing some household chores. Moreover, these tools can be helpful for people who have difficulty speaking. If in case you know some other apps, do not hesitate to drop a comment in the box below.