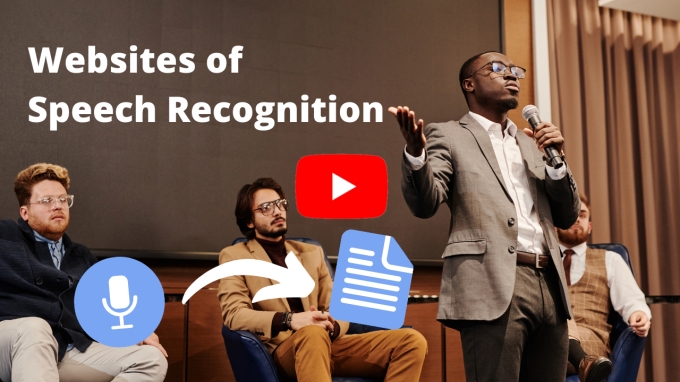 If you're exhausted from too much typing at work or for your school tasks, then you should try and translate voice to text. Simply dictate the text and it will be written digitally in real-time. That is what we call speech recognition. And it's one great solution to deal with feeling overoccupied. So, today let's read about the best online speech recognition websites for Windows to help you get accurately transcribed texts.
Benefits of Speech Recognition
There are several reasons why and situations when you should consider using speech recognition tools.
Boost Productivity and Save Time
Typing notes, essays, and other long texts can be time-consuming. In this matter, speech recognition solutions are very efficient and will help you finish more quickly. Make use of your voice to dictate text while multi-tasking or when you feel too lazy to type.
Improve Pronunciation and Fluency
In order to transcribe words correctly, you need to pronounce words well. You can explore a lot of sound-to-text tools that offer multilingual features and help you to improve fluency in your preferred language. In addition to this, you can do your tasks and at the same time practice speaking with accurate pronunciation and punctuations.
Helpful for People with Disabilities
The speech recognition system is a great tool for those who are not able to write or type. It provides the opportunity to express ideas simply by speaking. Moreover, this makes life more comfortable and productive.
7 Website for Speech Recognition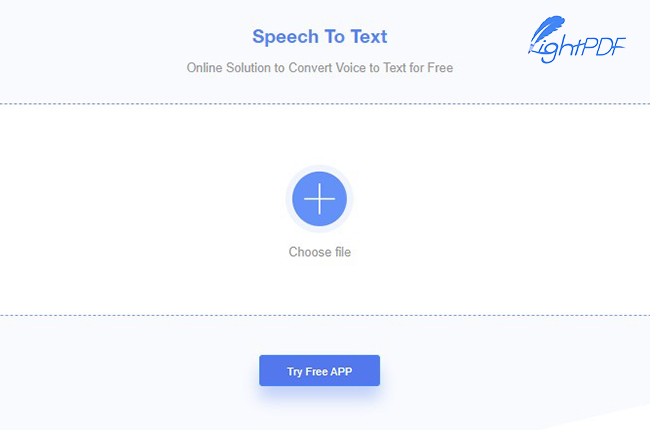 LightPDF is a powerful speech recognition online solution that converts your audio and video files into text. It is a free platform that produces accurate transcriptions and it supports various file formats. Additionally, it enables you to copy, organize, and save extracted texts from the speech recorded files. It is definitely a time saver because you only need to export the file and the platform will do its task efficiently.
Pros
Upload audio and video files and it will be converted into text right away
Available on Chrome, Safari, and other web browsers
It supports up to 30 minutes long media
Accurate and seamless conversion
Cons
No real-time transcription
Google Docs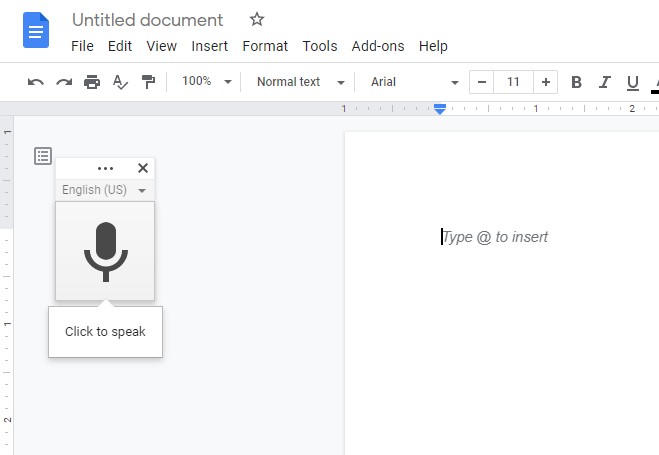 One of the most popular online workspaces is Google Docs. It enables you to create and edit documents online while collaborating with other people. With Google Docs, you can see the changes that have been made in real time. Plus, it offers its own high quality dictation feature called Google Voice.
Pros
Free and highly accurate
Easy access and share to anyone
Many voice commands
Multiple voice typing supported language
Cons
Only available on Google Chrome browser
Errors on capitalizing words
The quality of text may get compromised
SpeechTexter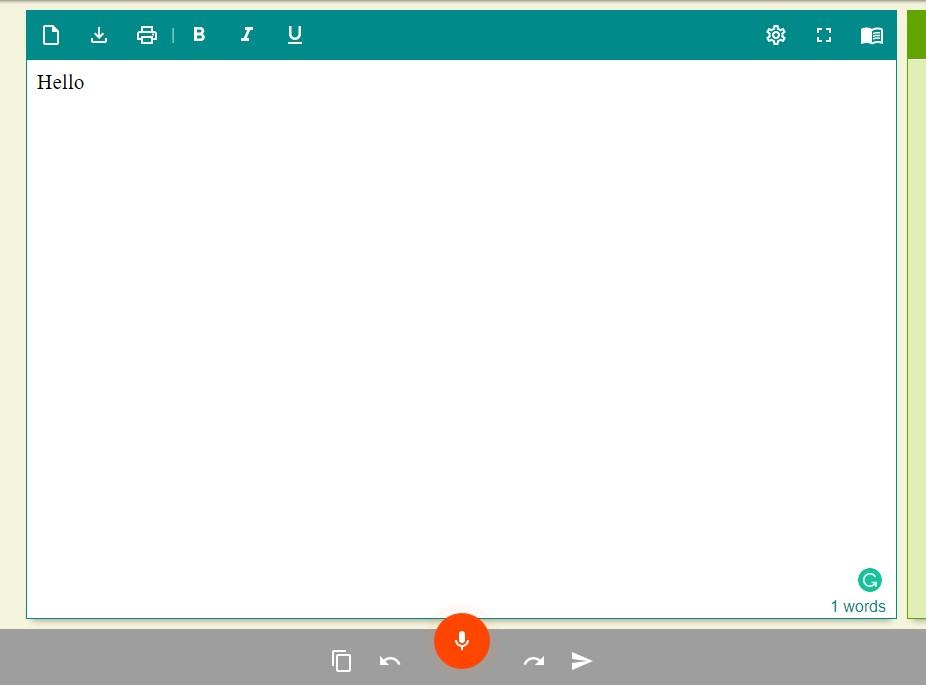 SpeechTexter is a free speech recognition tool that assists with your transcription tasks. It has the ability to turn books, reports, blogs, or any document into texts by just dictacting them. This tool also enables you to add custom voice commands like punctuation marks and create a new paragraph. SpeechTexter is said to be widely used by students, educators, writers, and bloggers around the globe.
Pros
Supports over 70 languages
High accuracy of voice recognition for the English
Unlimited dictation
Cons
Only supported on Chrome browser
Adds extra spaces within the content
Text from Speech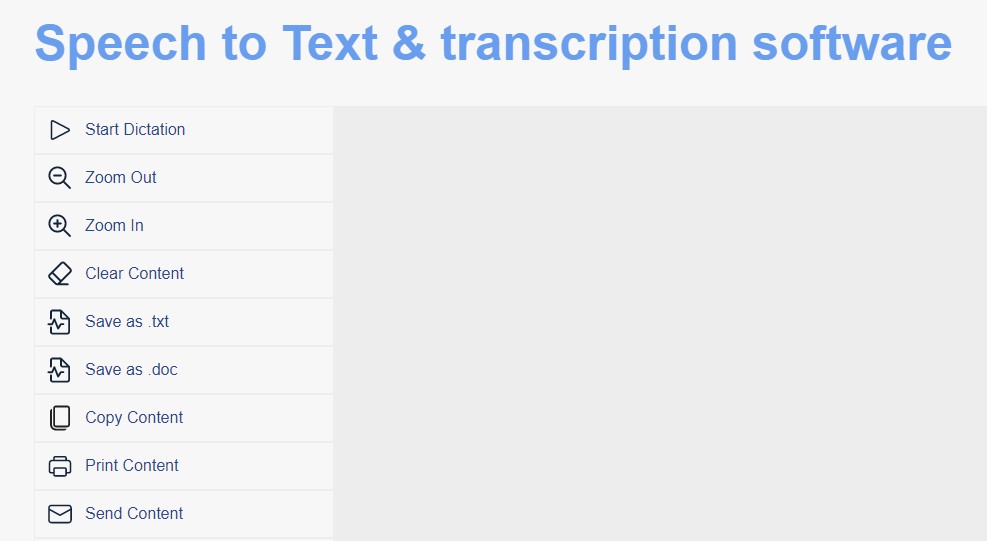 Type with your voice using the Text from Speech website. It allows you to transcribe words in real-time accurately. Aside from that, it also offers a variety of features to transcribe videos and audio easily. And when it comes to its speech recognition, you can copy, print, save, and send the content. It also offers the speech to text feature which you can choose either for a male or female voice.
Pros
Real-time transcription
Handles multiple speakers
Punctuation marks options
Cons
Complicated set-up
Encounter within ads
Otter.ai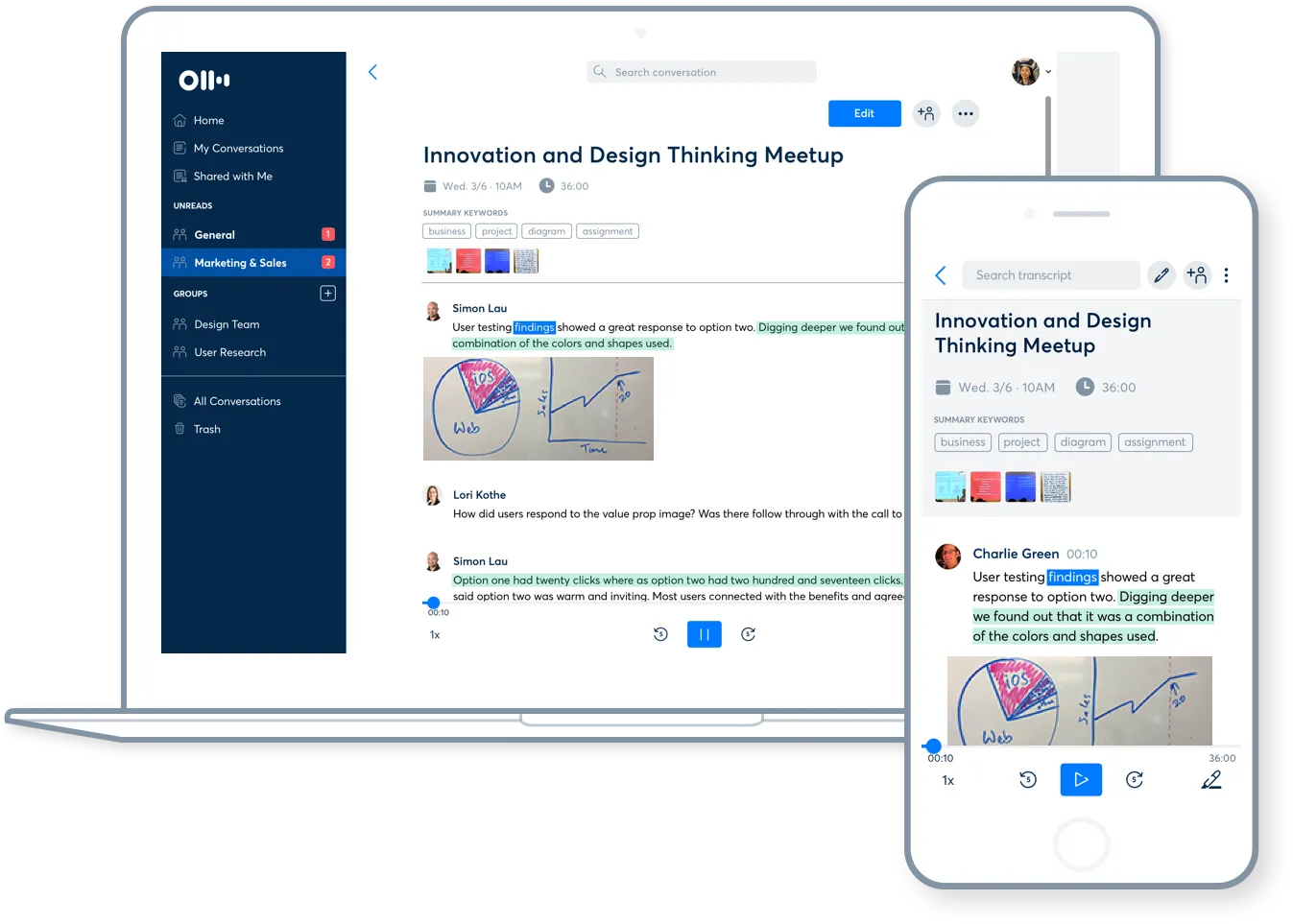 Turn your voice, audio, and videos into searchable, editable, and interactive transcripts with Otter.ai. It is an automated dictation tool that uses artificial intelligence to make transcribing accessible. Further, its voice to text transcription is very intuitive, so even a beginner can enjoy the process.
Pros
Fast convert of speech to text
Easily import audio and files for transcription
Cons
Low-quality audio recording
Poor transcription on dictated text
Speech Notes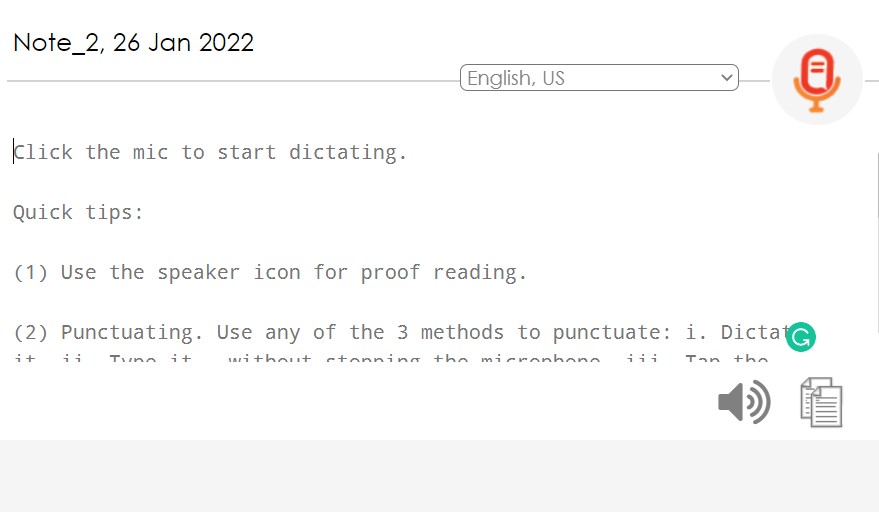 Get error-free voice-typing with Speechnotes. It is a free-to-use solution to boost productivity even on your lazy-typing days. On top of that, this speech texter provides cutting-edge speech recognition to give you more accurate results. It also allows you to export notes to Google Drive and be mindful that all your speech is sent to Google. From there, the sounds will be interpreted and sent back to Speechnotes once the process is complete.
Pros
Built-in Google voice recognition technology
Punctuation marks recognition
No registration required
Cons
You cannot access the website from other websites
May consume notes storage quickly
Dictation.ai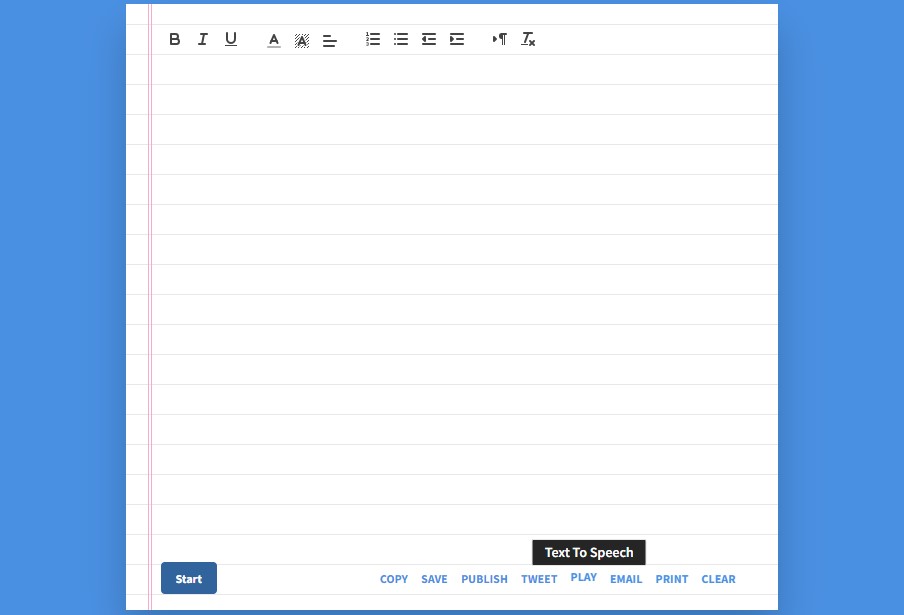 Just like Otter.io, Dictation.ai is also powered by artificial intelligence. So, this solution is also recommended for getting real-time transcribe speech to text results. It is an online tool that is mostly used to write emails, documents, and essays by dictation.
Pros
User-friendly interface
Voice commands for adding paragraphs and punctuations
Save your transcribe text as a simple file
Cons
Command recognition need to be improve
Conclusion
All the solutions mentioned above are very helpful in speech recognition. Each of these platforms has its own advantage and drawback that you need to consider when choosing. However, it is evident that LightPDF is a leader when it comes to transforming sounds to texts. It has no restrictions on any browser, so as long as your Windows computer has a browser installed, it can be used. Besides, there is no need to get tired of dictating word for word.