As technology advances, many intelligent systems are already developing such as the Speech to text feature. It converts spoken words into digital text on a screen with no hassle. Well, when it comes to new trends, google always leading. It also offers a speech recognition feature that is very helpful nowadays. However, there are some problems encountered with using this program that will be taken into account in this blog.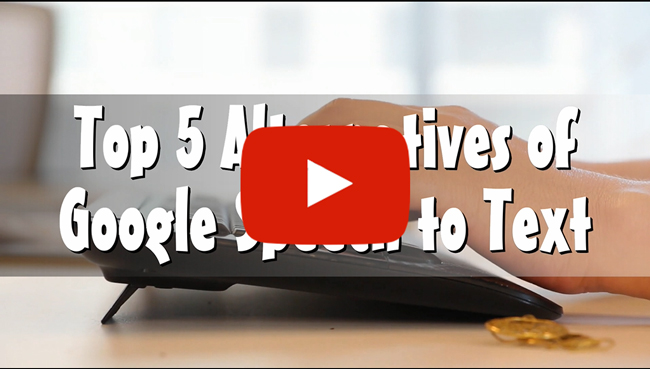 Since there are some important instances wherein speech recognition technology play a vital role in people's lives. Keep browsing this to get recommendations for Google speech-to-text alternatives.
Why do you need Speech to Text feature
Time-Saving and Productivity
On average, a person spends at least three hours a day on typing tasks such as writing emails, messaging, doing homework, using social media, etc. However, through the speech-to-text programs, the time allotted for this work can be lessened. So, you can be productive even you feel just lying on the couch or doing other workloads.
Improve Pronunciation of words
If you want to improve your pronunciation and enunciation of words, especially in your second language, you may use a speech recognition tool. With it, you can practice saying words correctly so that they will be transcribed accurately. Worry-less for many programs on the web encourages fluency in your preferred language.
Promotes Multitasking
You read it right, Speech to text feature promotes multi-tasking. Wherein, you can make other tasks while dictating what you want to type or write. You may be doing your household chores while you convert speech to text. Well, all things are possible as long as you have the perfect program to do this.
Why do you need to get Google Speech to Text alternatives?
Google Docs is a web-based platform wherein you can create and edit documents. No wonder why many people use it in their daily tasks for it can be very beneficial and serve as a workspace on the web. It has a Voice Typing feature that is very accessible and can be easily shared with your colleague and teammates. However, this tool has some disadvantages that you should take into consideration such as:
You cannot access it without a Google Account
Low accuracy levels of transcribed words
It can be a challenge to fix transcription errors
Needs to improve spacing and adding punctuations correctly
Top 5 alternatives of Google Speech to Text
LightPDF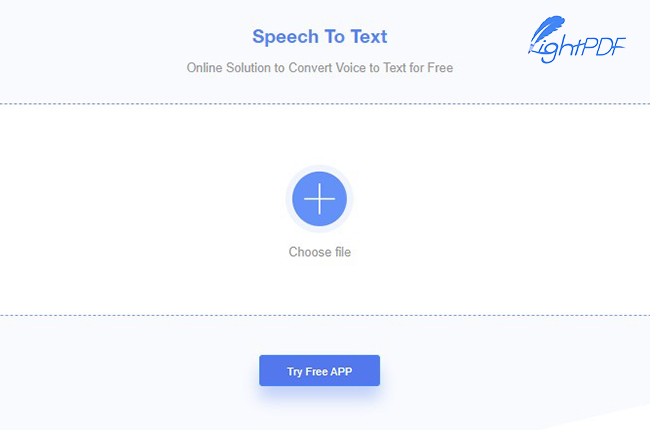 LightPDF is the top-listed Google speech recognition tool that can be freely accessible on your browsers. With all the solutions that will be discussed, this tool has the most accurate and seamless transcribed texts. Besides that, it is supported with numerous file formats in which you can copy, extract, and organize the converted speech to text. All you need to do is to upload your file and then the platform will do the task for you.
Speech Texter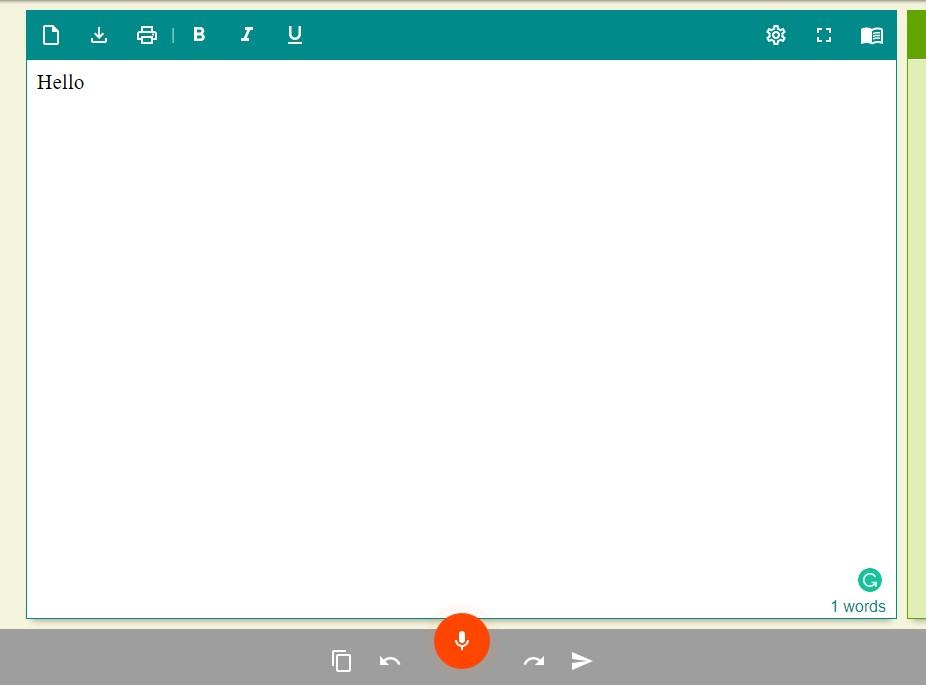 Another alternative for Google speech to text that you can try is the SpeechTexter. It can help you to convert books, reports, blogs, or any other document into text by simply dictating it. In addition to this, it is supported in 70 languages and also gives you unlimited dictation. The only downside of this program is that it adds extra spaces to its content and even though it supports multiple languages, only English has the high accuracy of voice recognition.
Watson Speech to Text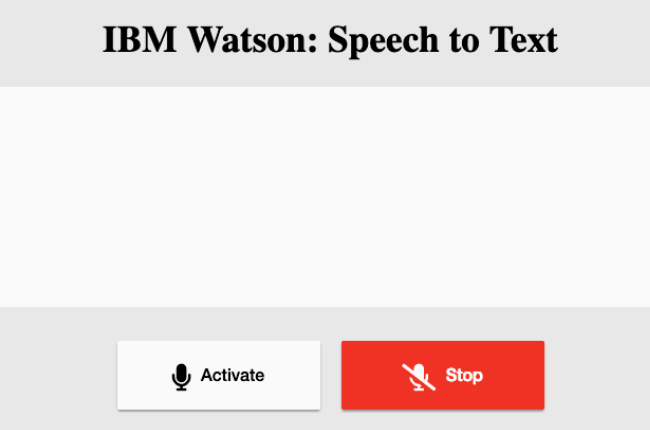 Our next alternative for Google speech to text is the Watson Speech to Text. With this excellent solution, you can convert human voice into digital text. Furthermore, It is also supported with multi-language and audio formats. To generate accurate transcription, It uses machine intelligence to combine info about grammar and language structure. The only drawback of this platform is that its multi-speaker needs to be updated or improved.
Speechnotes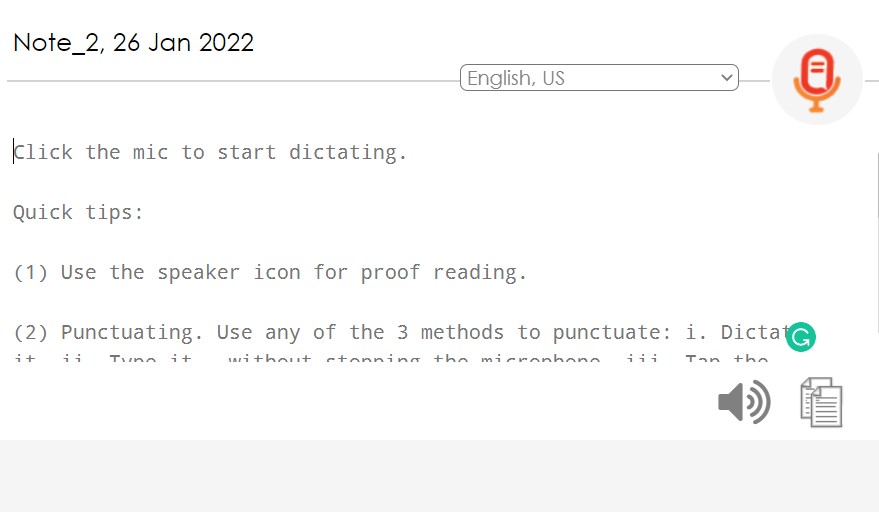 Speechnotes is one of the speech recognition online tools that may give you accurate results. This platform allows you to dictate and edit your text straightforwardly, then you can add punctuation marks either by voice commands or by a single click. What's more? All your speech is sent to Google, where they will be interpreted by parallel servers and algorithms. After this process, the speech will be sent to you as a text. It may sound risky but you can give it a try.
Otter.ai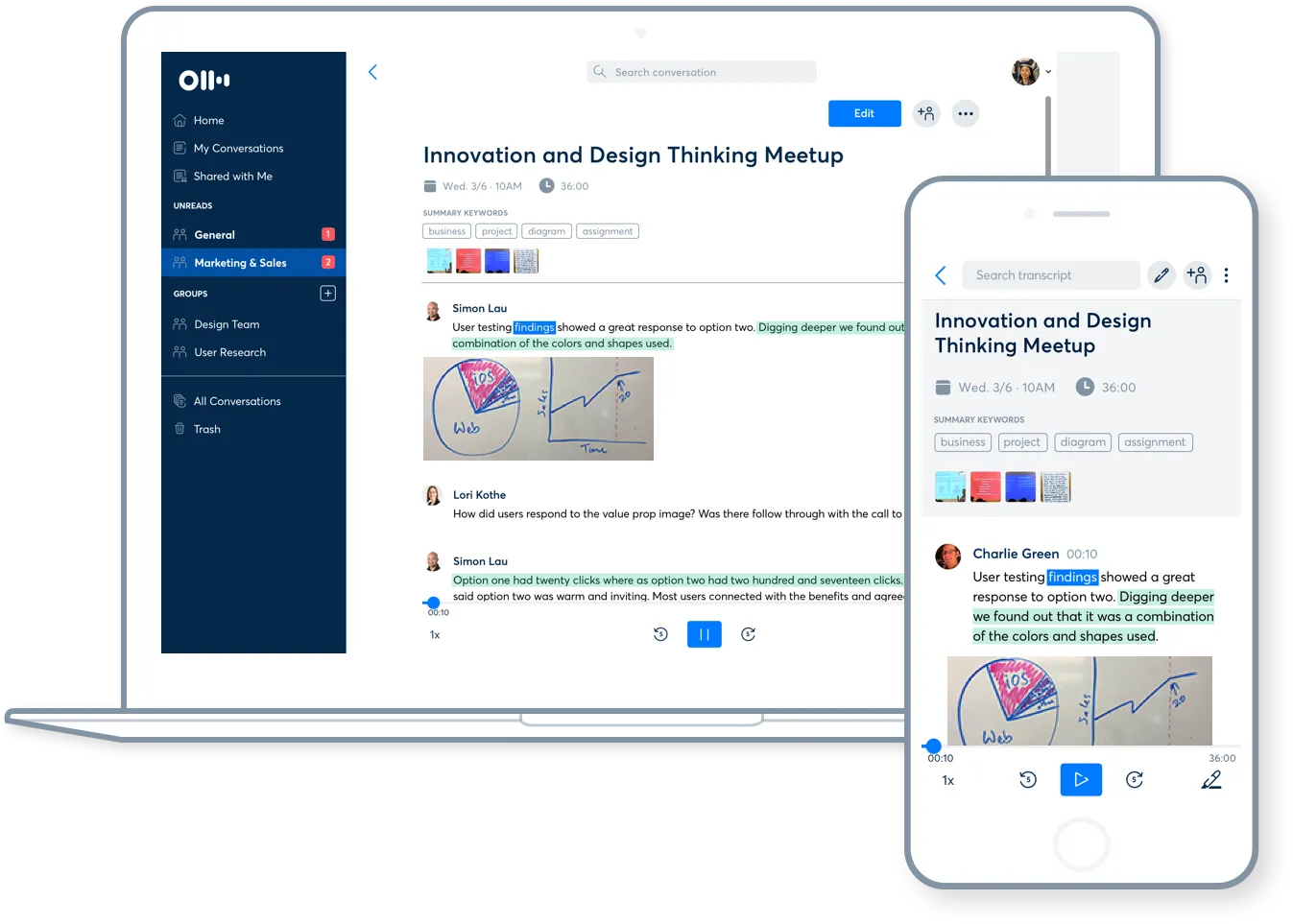 If you want an exceptional speech recognition tool, then choose Otter.ai. It is an online tool that turns voice, sounds, and videos into searchable, interactive, and editable texts. Moreover, it has a user-friendly interface and is mostly used in a scenario wherein you need instant transcription. On the other hand, it may process your speech to text quickly but expect that you gonna have a low-quality of dictated text.
Comparison of the Solutions
| | | | | |
| --- | --- | --- | --- | --- |
| Speech to Text Tools | Accurate Results | Unlimited Access | Free of Usage | User-friendly Interface |
| LightPDF | ✓ | ✓ | ✓ | ✓ |
| Speech Texter | ✖ | ✓ | ✓ | ✓ |
| Watson Speech to Text | ✓ | ✖ | ✖ | ✓ |
| Speechnotes | ✓ | ✓ | ✓ | ✖ |
| Otter.ai | ✖ | ✖ | ✖ | ✓ |
Conclusion
No matter how good is Google speech to text, there are some issues that you should be mindful of. Considering that converting voice into text is important, we have listed the top-natch solutions above like Google Voice Typing. Each has its own way of transcribing your audio, videos, and voice into digital. But it is crystal clear that LightPDF stands out when it comes to getting high accuracy of transcription, accessibility, and user-friendliness. What is more, if you want to find some text-to-speech Apps, you can refer to this article 6 Excellent Text to Speech Apps.
Get more productive tips and resources? please follow us on Facebook: https://www.facebook.com/Lightpdf/ & Twitter: https://twitter.com/LightPdf