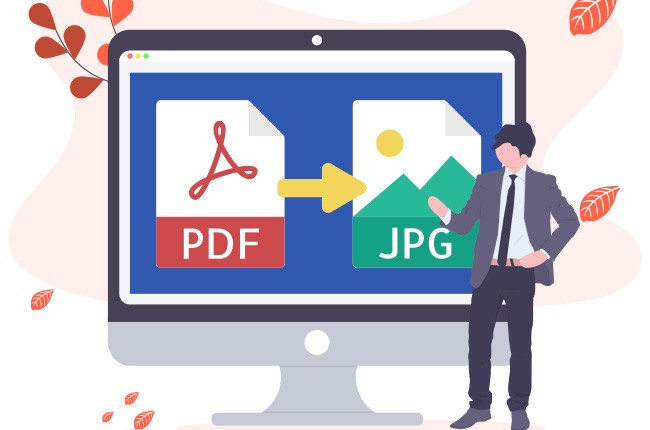 PDF is commonly used on work places. It is a very convenient format since they take a little space on your hard drive, and it is compatible in almost all platforms. However, sometimes we just need some pages of a PDF file or we want to view the content as an image when we don't have a PDF reader on computer or mobile. Then why not convert PDF to JPG? In this article we will introduce the best PDF to JPG software that you can find on the Internet. Go and check them as we continue this post.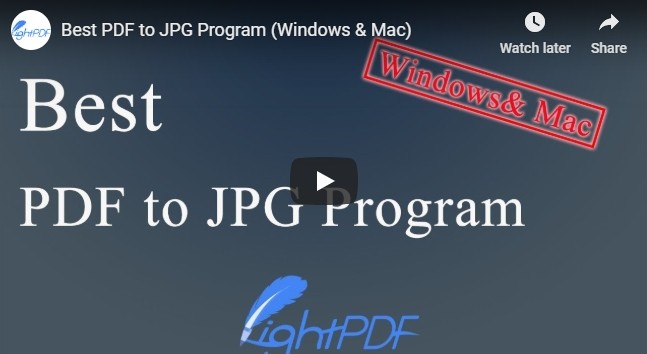 Best PDF to JPG Converters in 2020
Online Programs to Convert PDF to JPG
1. LightPDF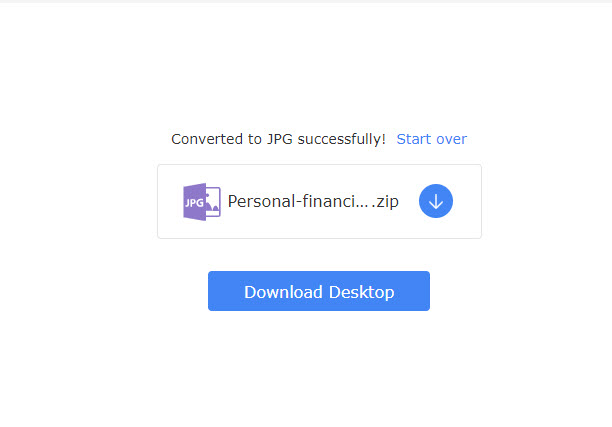 LightPDF is a web-based PDF converter and editor which is reliable and easy to use. It is available on all commonly-used platforms such as Windows, Mac, Android and iOS. The conversion speed is fast, and it works stably. The output content stays the same layout as the original files. And the converted images will be packed into a .zip file so you don't need to download them one by one. Aside from turning PDF to JPG, it can convert PDF files into PNG, PPT and TXT. Plus, it consists of numerous handy additional features such as OCR function, PDF merger, splitter, signer, rotator, compressor and more.
2. PDF2JPG.NET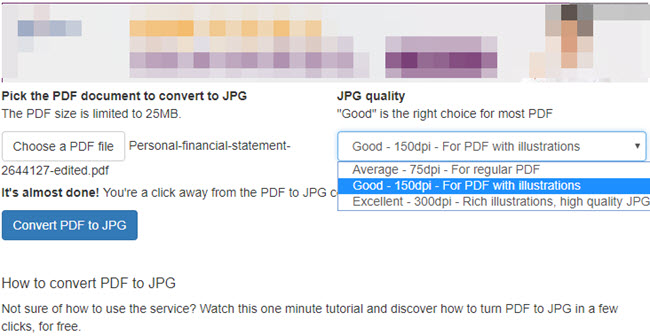 The second online PDF to JPG program we recommend is PDF2JPG.NET. According to its name, we can easily know that it is aimed to help users convert their PDF files into JPG effortlessly. Different from the tool mentioned above, this one has an additional feature – it allows users to set the quality of output JPG files. It has three options: Average for regular PDF, Good for PDF with illustrations and Excellent for Rich illustrations, high-quality JPG.
Offline Programs to Create JPG from PDF
1. Smallpdf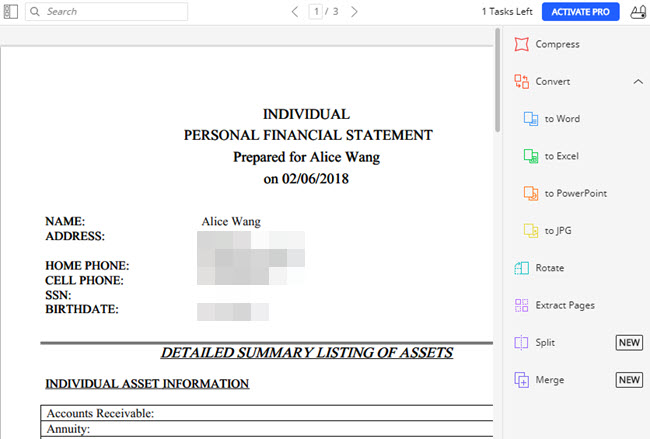 If you often search for great tools to convert PDF, you may hear of Smallpdf. This PDF to JPG software has an online and desktop version. However, for now, users need to purchase its VIP to use the online solution. Thus, we introduce its desktop program to you, which is still available to turn PDF to JPG for free. Aside from JPG, it can also turn your PDF file into other popular formats, such as Word, Excel, and PPT. However, you can only use it for limited times.
2. PDFMate PDF Converter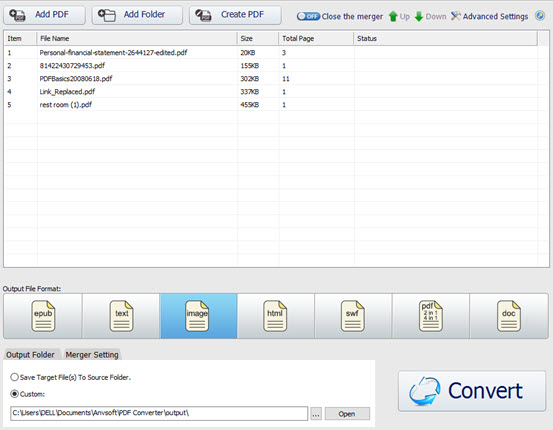 This desktop solution is capable in converting your PDF files to other formats with just a few clicks. It comes with the ability to convert multiple documents one time. Moreover, its interface is designed with detailed menus and presentable icons. Also, what's good about this is that this PDF to JPG software doesn't leave watermarks on your processed images.
3. PDF To JPG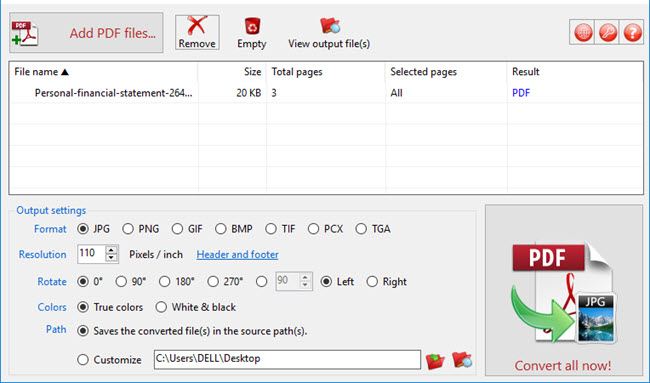 The last one on our list is PDF To JPG. This is a lightweight application that works on Windows PC. With this tool, you can set the page range of the PDF file you are converting. Additionally, it can convert the document not only to JPG but also to BMP, PNG, GIF and TIF. Plus, it converts quickly. What's more, you can set the resolution, orientation, color and more of your output pictures.
Conclusion
You have known these great tools, but which one is the best PDF to JPG converter for you? To further help you select the software that will meet your preferences, you can use the table below.
| | Compatibility | Easy to use | Price | Watermark | Output formats |
| --- | --- | --- | --- | --- | --- |
| LightPDF | Windows, Mac, Android, iOS | | Free | | JPG, PNG |
| PDF2JPG.NET | Windows | | Free | | JPG |
| Smallpdf | Windows, Mac | | Free/Paid | | JPG |
| PDFMate PDF Converter | Windows | | Free/Paid | | JPG |
| PDF To JPG | Windows | | Free/Paid | | JPG, BMP, PNG, GIF, TIF |