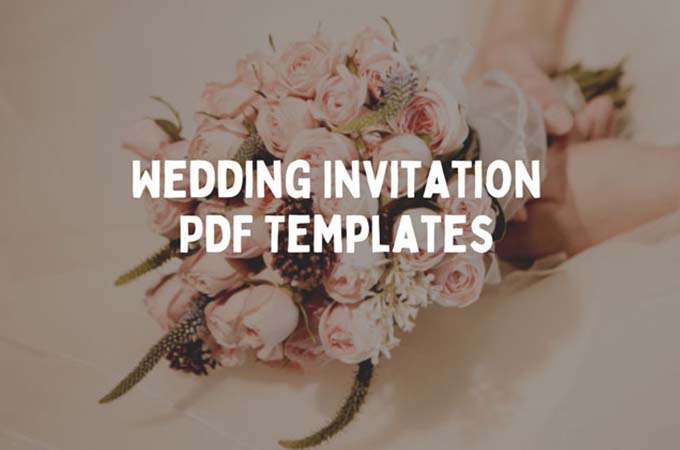 A wedding day is a once-in-a-lifetime moment with your partner. You celebrate your commitment and prepare to start a new life as a married couple. Before the big day, there are so many preparations to take care of to ensure it goes smoothly. This includes the venue, dresses and suits, decorations, giveaways, food, cake, invitation, and a lot more.
Meanwhile, of course, you wish to have a memorable wedding and want to make your own invitation. On that note, we will help you gather websites where you can find wedding invitation PDF templates. So, here you go.
Best Wedding Invitation PDF Templates
Greetings Island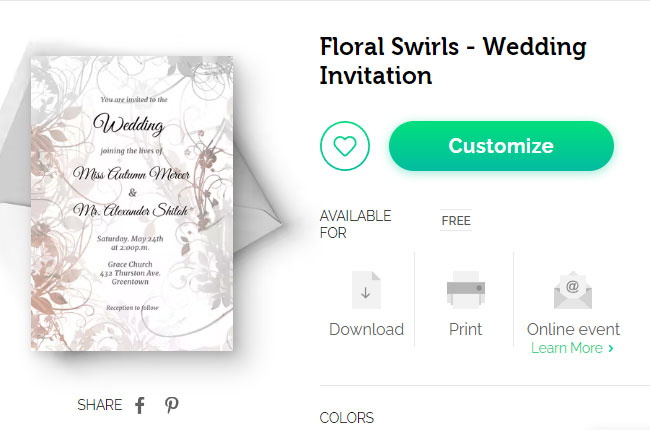 Greetings Island is one website that supports editable wedding invitation card. The functions are clear and easy to use. Most templates include text. You can find templates that allow you to add your wedding photos as the background. To download, print, or share an invitation with your guests online and by email, it's a good choice.
OnPlanners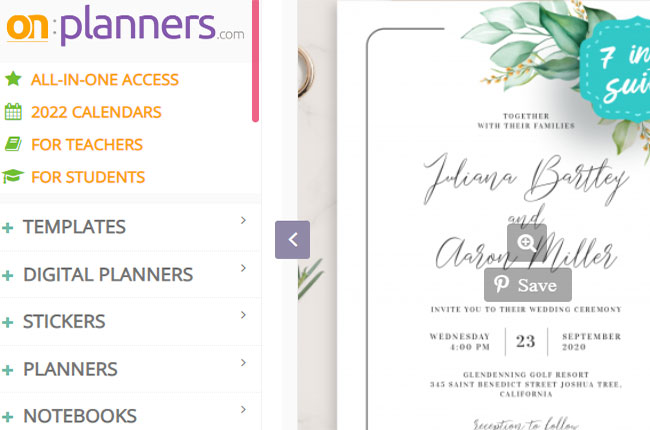 OnPlanners is another wedding invitation pdf maker that comes with a collection of editable wedding invitation templates. In addition to that, it offers various designs from classic to casual, minimalist, elegant, rustic, watercolor, bohemian, winter, and others. With it, users can customize the names of the groom and bride, dates, venue, and other information needed. To do that, simply download and then edit the template and save it in PDF format.
Printable Invitation Kits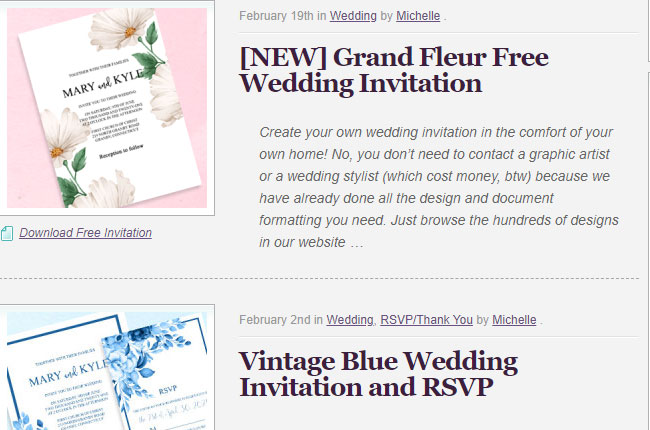 Printable Invitation Kits is easy for you to search through different styles of wedding invitation templates. The printable invitations they provide are absolutely free and easy to use. Even though it is 100% free, it offers high-resolution images. Furthermore, its design can be printed on "8.5 x 11" paper. They keep updating new templates weekly, so you can choose the newest template to use.
Canva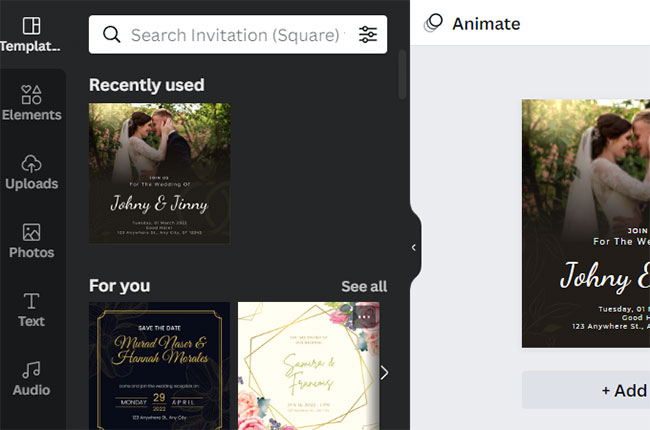 And of course, we also recommend Canva. This site offers thousands of editable wedding templates and stock images. With it, you can create customizable wedding invitations that can be saved as PDF. Moreover, it comes with easy-to-use editing features and simple to use interface. On the other hand, if you wish to experience its premium tools, you can upgrade to Canva Pro.
Pinterest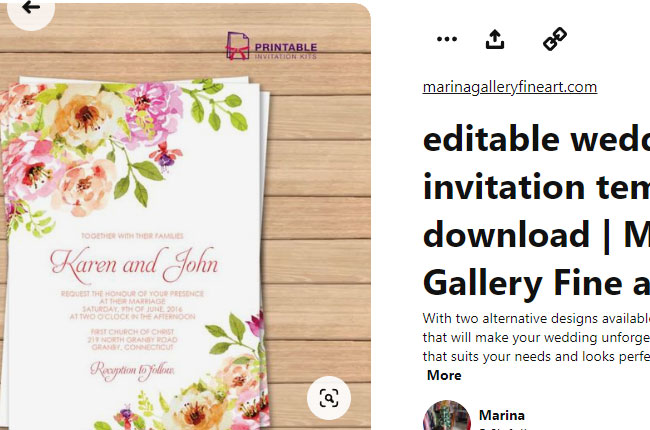 Pinterest is known as a website offering visual discovery for finding home ideas, style inspiration, recipes, outfits, birthday decorations, wedding themes, invitations, and other ideas. With the designs available, you can easily create a beautiful invitation that suits your liking. In addition to that, you can make your wedding invitation unforgettable and exciting.
Printed.com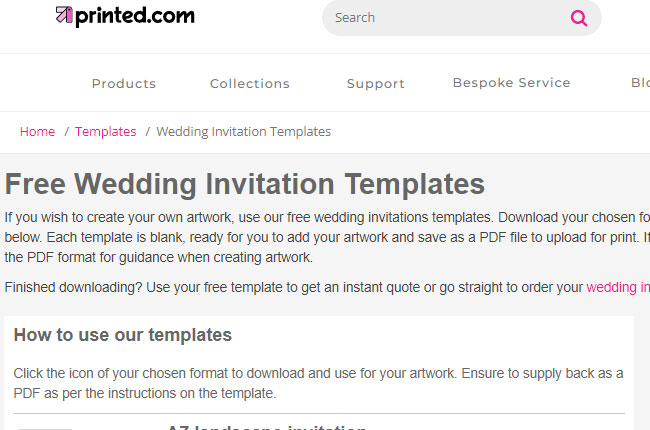 Printed.com is also on our list. But it is a bit different from others. It provides templates in four different formats: Illustrator, InDesign, PDF, and Quark format. This website is not recommended for beginners. It is a better choice for those who are good at photo editing.
Jotform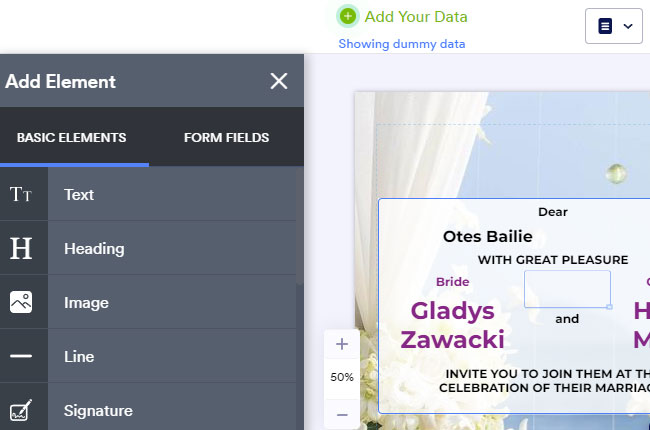 Jotform is a PDF maker which offers a variety of invitation templates for all occasions including weddings. Furthermore, you can customize a wedding invitation PDF card by adding basic elements such as heading, image, line, signature, empty space, and a lot more. If you wish to start from scratch, just click the "New PDF" button.
Video Wedding Template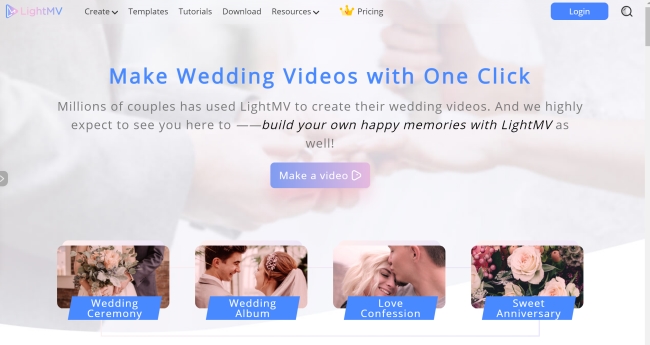 If you wish to make a video wedding invitation, maybe LightMV is worth a try. This is a photo video maker website. It provides wedding templates that you can upload some of your wedding photos in it to make a video. You can preview this video template by clicking the picture below: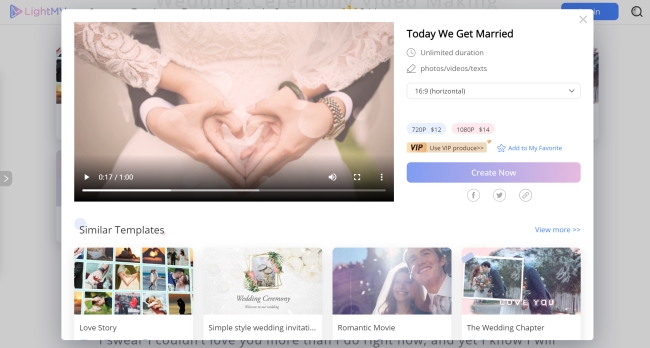 Conclusion
All these solutions can be used from the comfort of your home. If you are into practicality, these websites for wedding invitation cards are good choices for you. You don't need to ask for help from an expert, such as a graphic artist or a wedding coordinator, which can cost a lot!