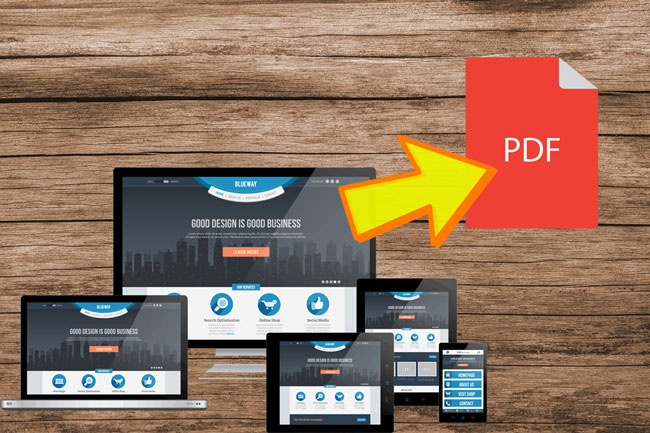 Most of us know that opening the web requires an internet connection. Sometimes, you wish to view the content offline so that you can access it anywhere. However, do you have any idea how you can do it? Simply convert the web to PDF. Here, we will list the tools people can find on the internet and we will help you rank the best web-to-PDF converter for you.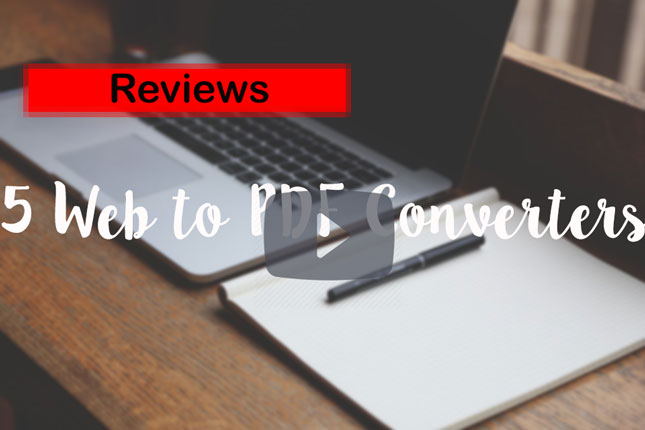 Candidates for Best Free Web to PDF Converter in 2020
Online PDF Converter
The first program is Online PDF Converter. Different from other tools, this one converts web pages in document format to PDF, thus, before conversion, users need to save the web page as an OXPS file. This online tool is compatible with Windows systems, such as Windows 7, 8, 8.1, 10, and Vista.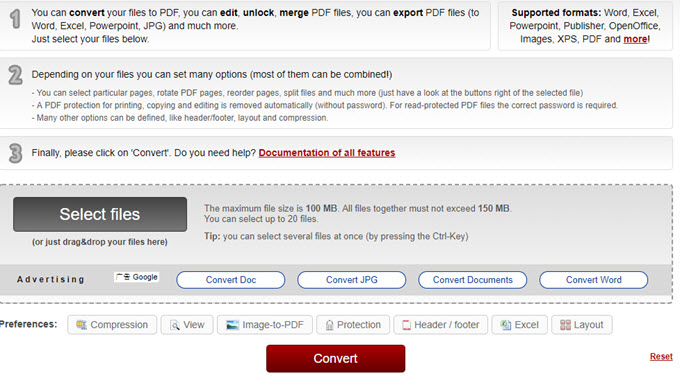 Pros
It can convert more than one web page to PDF according to users' needs.
The processing speed is fast.
Most images or content won't get split.
Cons
It doesn't support pasting URLs which means users have to save an XPS file first.
Some of the images do not show in the converted files.
It can only be used on Windows computers.
It has limitations to the file size.
It contains ads.
Rating: 2.5/5
Webpage to PDF
The second web-to-PDF converter is Webpage to PDF. This online program allows you to convert web pages to PDFs instantly. With that, you can print, share, store and manage the content of the web page easily. Moreover, it is compatible with different platforms such as Windows, Mac, Android, and iOS. You just need to copy the URL of the page you want to convert and click the convert button to begin. Moreover, there is a function that enables you to convert HTML files on your local drive to PDF.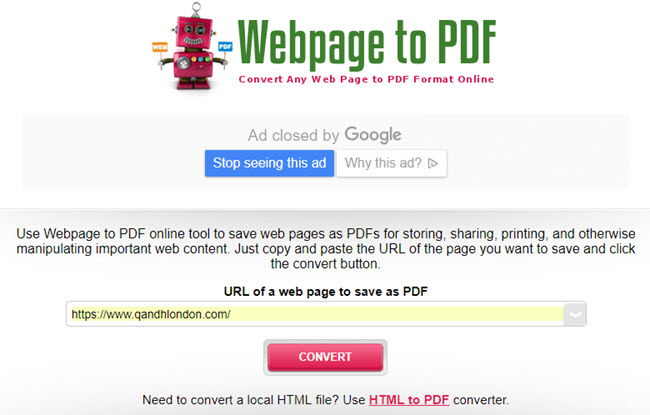 Pros
Users can utilize it without installing any application.
It has no watermark.
It can convert most of the pages.
Cons
The content on the converted page may be messed up and sometimes is split which makes the layout strange.
It has ads on the website.
Rating: 3.5/5
Web2PDF
The third online web-to-PDF converter on our list is Web2PDF. Just paste the URL of the website and you can get a converted PDF file in seconds. Aside from that, this tool enables you to configure the settings like zoom, page orientation, margin, page size, and so on and so forth. And it supports Mac and Windows PC as well as Android and iOS devices.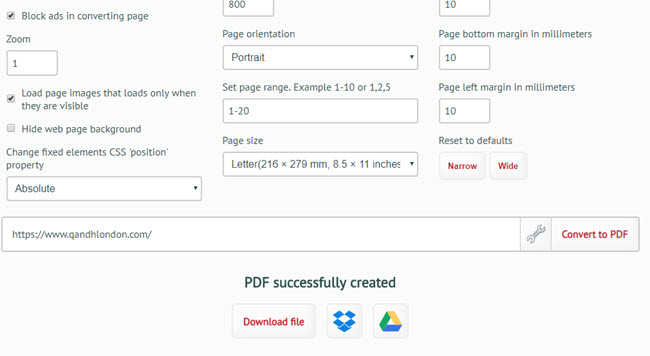 Pros
The interface is clean.
Users can navigate the site easily and can optimize the output effect before conversion.
It supports sharing of the files to Dropbox and Google Drive.
Cons
The display of the converted page looks better than Webpage to PDF, but it is still not present in the way that the website shows.
Rating: 4/5
PDFmyURL
PDFmyURL is another web-to-PDF converter that can turn your web pages into PDF files with just one click. It has options for users to customize the page size, orientation, margins, and so on. Furthermore, it offers personal and professional licenses for users who need premium services.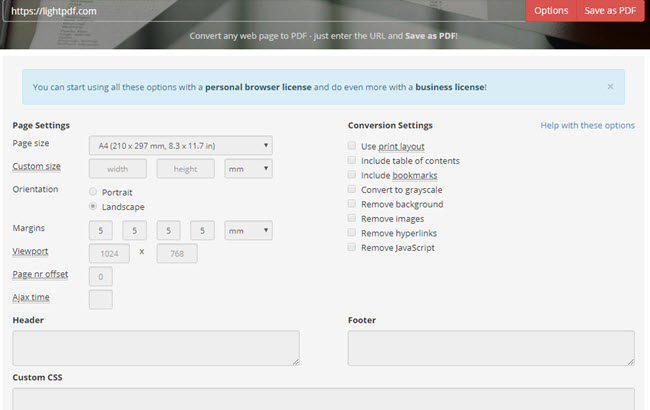 Pros
It will jump to the window asking you to save the document after it finishes the conversion.
It can display most of the content as it is on the original website.
Cons
For free users, you will get a watermark on your converted PDF, and only paid accounts can enjoy more features.
The conversion speed is not very fast.
Rating: 4/5
docs.zone
docs.zone is the last web-to-PDF converter we review this time. Although its name doesn't imply it can convert web pages to PDF, it can do many file conversions, such as PDF to Word, PDF to images, PDF to Excel, etc. Users can use it on different operating systems and it works well with any common browser.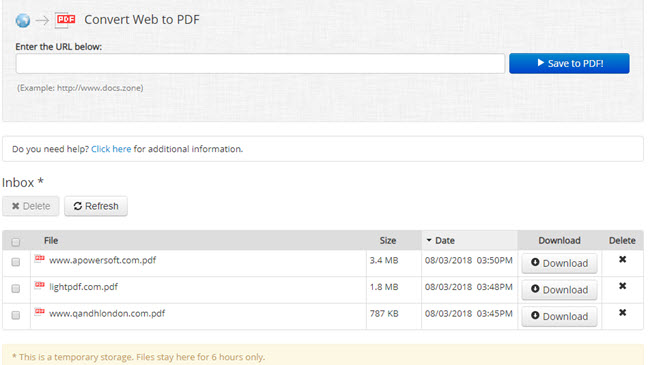 Pros
It will keep all converted files for 6 hours, so you can download them anytime during the 6 hours as you like.
The layout of the document is the tidiest and clearest among all these tools in this post.
Cons
If you don't pay for its account, you can only get 2 pages of your converted files.
Rating: 4.5/5
Summary
To sum it up, we highly recommend docs.zone as the first choice because of its high output quality in the first place. However, if you don't want to pay for the service but want to enjoy unlimited usage of a web-to-PDF converter, then you can use Web2PDF.
If you have any other questions or demands related to PDF conversion, you can leave a comment below and tell us.