In this article, we will list down the best and leading AI data extraction tools that you can use with ease.
Leading AI Data Extraction Tools
Nanonets
First, we have Nanonets. This is a website that provides one of the leading AI solutions for extracting data and processing tasks. Furthermore, it offers a Cloud-based AI platform that lets businesses and organizations automate data extraction from different sources. These sources include PDFs, documents, images, emails, and scanned documents. Meanwhile, this tool supports over 200 + languages that you can use for extracting international data from different countries all over the world.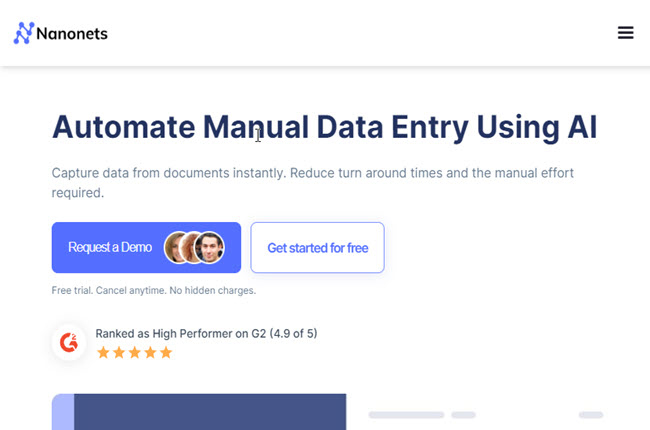 Hevo
Second, we have Hevo. This is another cloud-based tool that automates the process of collecting, transforming, and loading data from different files. One good thing about this is that it provides a user-friendly visual interface, which allows even first-time users to use AI tools to extract data from PDFs easily. Moreover, it is suitable for businesses of all sizes and industries. It can be used for various data integration use cases including data warehousing, data lakes, business intelligence, data analytics, and machine learning.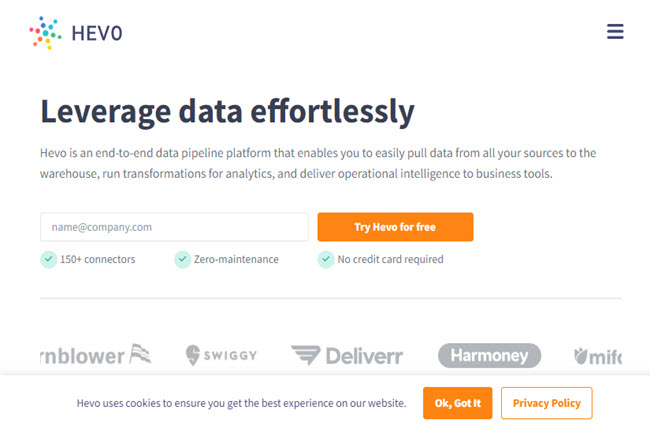 Brightdata
Next, we have Brightdata. If you're looking for a data collection platform that helps your business and organization to extract data from your documents, you can use this tool. Meanwhile, it allows you to work with over 80 different file formats, including PDFs and Microsoft Word documents. Aside from documents, it can also extract data from websites, online marketplaces, social media platforms, and other online sources available. It is also considered one of the best AI data extraction tools because it can also scan image files and turn them into text files.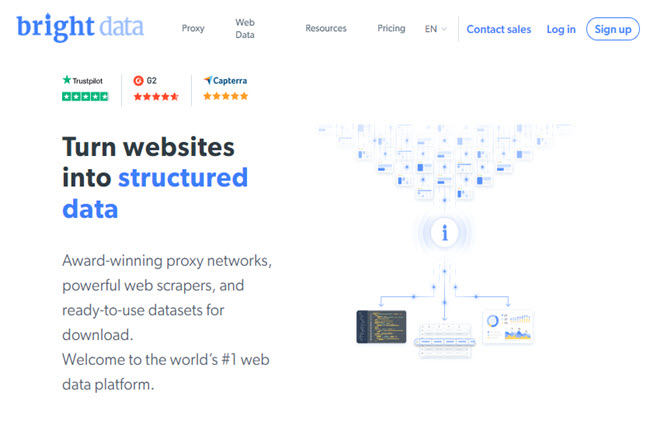 One of the Best AI Data Extraction Tools: LightPDF
LightPDF
LightPDF is a perfect program that you can rely on when it comes to handling PDF documents. This is a simple yet powerful program that allows every user to accomplish their daily PDF task with ease. What's more, it provides helpful tools that allow users to convert, extract and analyze PDF files. One of its best features is its OCR function. With this, you can turn images and scanned-based PDF files into editable Word files. Not to mention, its bulk processing feature allows you to process multiple PDF files in just a single process. It also has a desktop version that has more advanced functions.
Another beneficial feature of this program is its LightPDF AI for Docs. This feature allows you to analyze, summarize, read, and extract data from lengthy PDF files in just a few simple steps. You can also use its chatbot to ask questions regarding the uploaded PDF file. It also provides preset questions after uploading the PDF file.
Find out the two methods on how to use this AI tool to extract data from PDF:
Method 1: Extract Data with the LightPDF OCR function
First, go to the official website of this program and head to the "PDF Tools" menu to select the "OCR" function.

Second, click the "Select Files" button to upload the document.

Third, adjust the dropdown menu below according to your preferences and hit the "OCR" button to start the process.

Fourth, click the "Download" button to save the output on your computer.
Method 2: Extract Data with LightPDF AI for Docs
On its official website, go to the "PDF Tools" menu to select the "AI for Docs" function.
Next, click the "Select Files" button to upload the PDF from your computer.

After that, you can now select the preset question on the dialogue box or use the chatbox to start asking a question regarding the file you upload on its website.

You can go to the "View" section if you want to read the PDF file you upload.
Conclusion
To sum it up, these are the best AI data extraction tools that you can use without experiencing any hassle. However, we personally recommend you use LightPDF because this program allows you to extract data from your PDF documents for free. Besides that, this tool is the best program that you can rely on when it comes to solving your PDF problems.