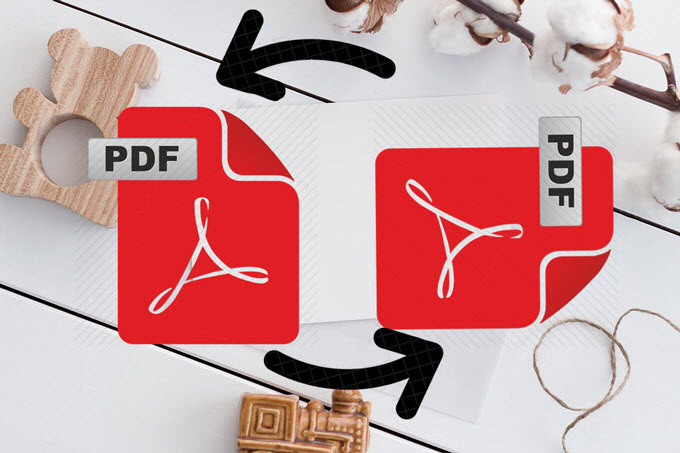 There may be times that your PDF file is in the wrong orientation. This may cause some trouble such as inconvenience in reading, editing, etc. Hence, in this situation, the quick way is to find some tools to change orientation of PDF. Here we prepare the best techniques for you.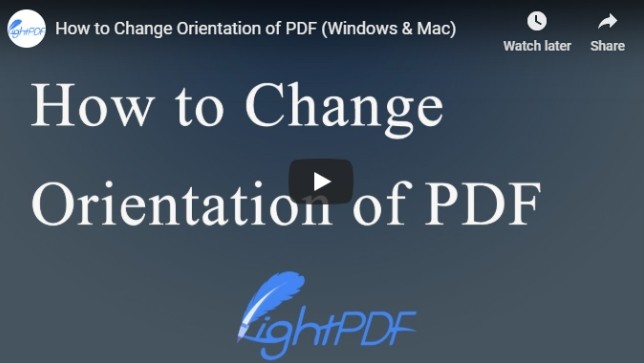 4 Ways to Filp PDF Online
LightPDF
LightPDF is an all-in-one free solution for PDF, which can convert, edit, rotate, protect, OCR PDF, and many more. This tool can be used on different platforms such as Windows, Mac, iOS and Android devices. Thus, you can utilize this tool anywhere once there is internet. Besides, the program doesn't require any installation or registration, so you can manage your PDF with just a few clicks. Here are the simple ways on how you can flip PDF online.
PDFescape
Unlike the first one, this web-based PDF tool mainly allows user to view, edit PDF files as well as fill out forms. Furthermore, it is compatible with different browsers which include Chrome, Firefox, Opera, Safari, and Internet Explorer. Follow these steps to change PDF from portrait to landscape.
PDF Pro
The third online PDF tool which you can use on your Windows and Mac to rotate PDF files is PDF Pro. It contains the basic PDF functions including convert, edit, print, delete, lock and unlock PDF, etc. Below is a guide on how to change orientation of PDF.
Smallpdf
The final solution is Smallpdf. Just like the tools mentioned above, this one can also be used to flip PDF online. It supports converting of PDF to many formats and vice versa. Aside from these, this program can compress, edit, merge, split, sign and unlock PDF files. Just use the steps below to rotate PDF pages.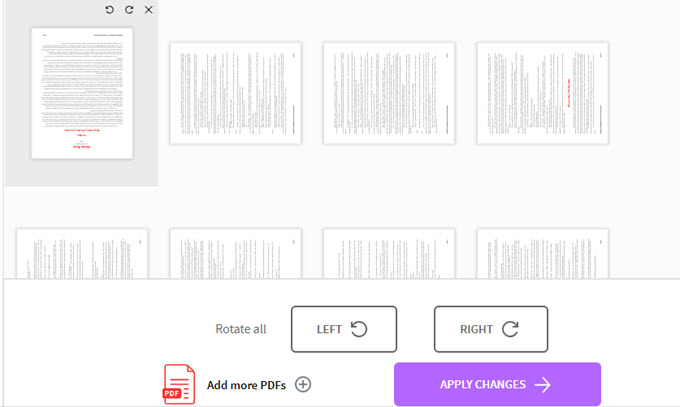 Comparison
You may still want to find the best one among the four online tools we recommend. Here we will score each one and give you more details about them.
LightPDF
Score:5/5
Reason:
It can change PDF from portrait to landscape with one click, and it also supports rotating a page.
It has no limits to the uploading times or the file size.
Smallpdf
Score: 4.5/5
Reason:
It is stable and can rotate one and multiple pages with a few clicks.
It is limited to 2 files per hour for free users.
PDF Pro
Score: 4/5
Reason:
It has two options to rotate PDF pages: click one page to rotate or flip all pages.
User can only operate 3 files per month.
The procedure is a little complicated and tiresome.
PDFeacape
Score: 3.5/5
Reason:
It restricts users to only upload files less than 10 MB and the file should be less than 100 pages.
It can only rotate all pages altogether.