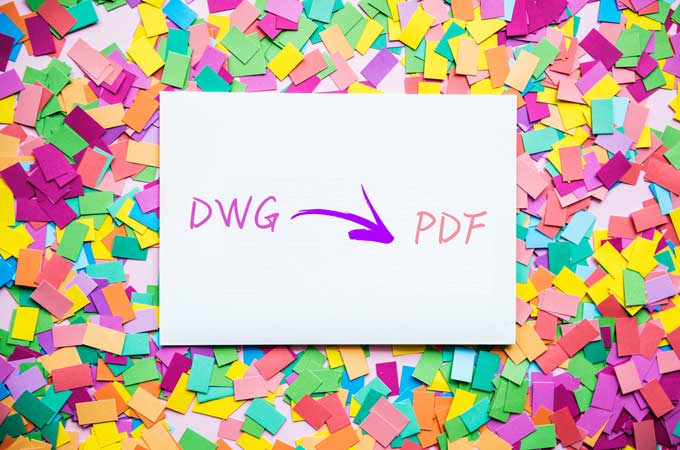 DWG is a database that stores 2D or 3D vector image drawings from AutoCAD. It commonly comes with a CAD program. However, this kind of files can't be viewed easily, if you don't have the right tools to support this format. In order to view, print and transfer the content conveniently, you can first convert the file to PDF and then view it with a PDF reader on your computer. To help you, we gather and sort out the best tools that can help you convert AutoCAD DWG to PDF.
Tools to Convert DWG File to PDF
CoolUtils.com
CoolUtils.com is an online converter you can use for free. You can use this tool to convert 5 files per day without any limits. It supports converting DWG files to various output formats such as PDF, JPEG, TIFF, CGM, PNG, and SWF. Apart from that, it has 19 different available file converters that you can use by just visiting its main page. However, the mentioned software is only available in Windows OS. You can follow the step-by-step illustration below to convert DWG to PDF online.
Go to its page for DWG to PDF conversion and follow the steps on the right side.
Upload your files by clicking one of the icons – there are three icons: computer, Dropbox or Google Drive.
After that, choose PDF as output format and click the "DOWNLOAD CONVERTED FILE" button to save your converted file on your computer.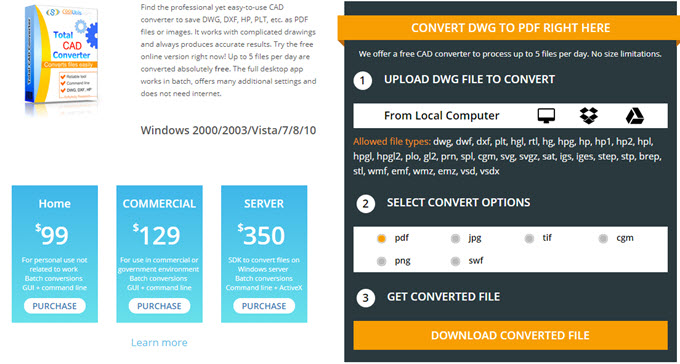 Any DWG to PDF Converter
The second program is Any DWG to PDF Converter, a desktop tool, that can help you convert your DWG files into PDF. Although this program has an obsolete interface, it is not so difficult to use. The main drawback of the mentioned tool is that it doesn't have output formats other than PDF. But the good part of this program is that it can convert AutoCAD DWG to PDF in batch, even the unregistered users can convert up to 3 files one time. Here is how it works.
Download and install the software on your computer.
Click the "Add Files" or "Add a Folder" button to import your DWG file(s).
Select the location to store the converted PDF documents.
Last, click the "Convert Now" button and wait for the conversion.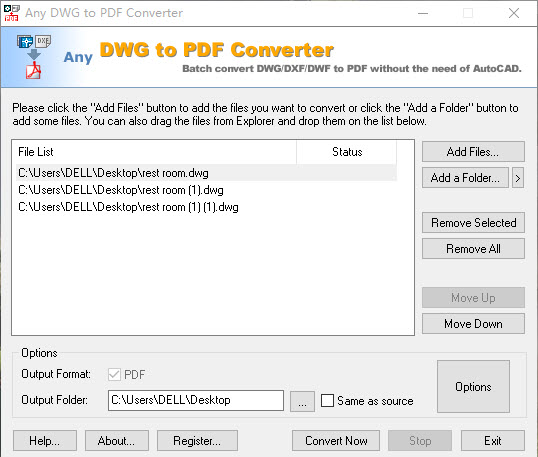 Aconvert.com
Aconvert.com is another free online tool that can help you get PDF file from AutoCAD DWG. It can turn many formats into PDF and vice versa. The interface is also clean, and users can easily understand how to convert DWG to PDF. What's more, this tool allows people to upload files from not only local drives, but also other websites. Thus, users don't need to download DWG files first and then add them to convert. However, the program has one shortcoming – it will change the file name after conversion, which may be annoying if you want to convert many files.
Go to its Convert PDF online page.
Click "Choose File" to upload a DWG document, or copy and paste a URL to import a file.
Hit "Convert Now!" and it will start converting. After that, you can click the download icon to get a PDF document.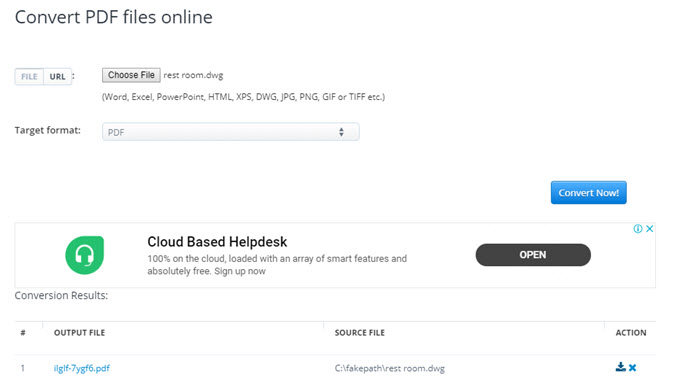 Comparison
These are the best ways to convert DWG file to PDF. All of them are very reliable and convenient. If you are looking for a straight forward converter, the best choice for you is the Any DWG to PDF Converter, which can work without internet and can convert multiple documents at one time. I highly recommend Aconvert.com. It doesn't need any installation, and it offers many choices to users, such as upload options and support formats. It is also flexible and very easy to use. If you have other programs in mind, don't hesitate to leave a comment below. This page is open for suggestions, comments, and feedbacks.