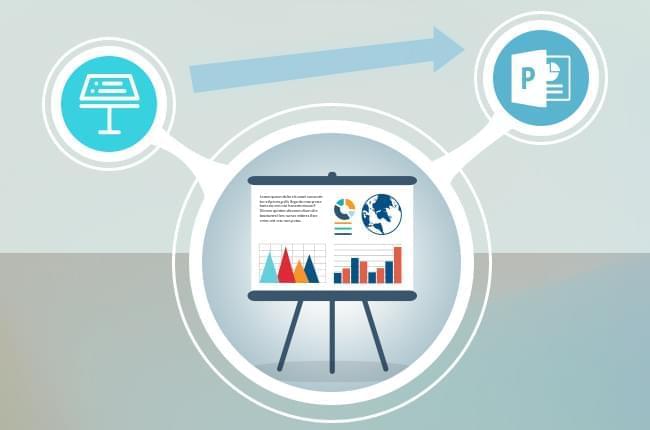 Keynote is a very popular presentation application developed by Apple which can help you create presentations. It comes with over 30 cinematic transitions, beautiful charts, dozens of gorgeous themes and many powerful tools. With its intuitive interface, it takes little effort to make dazzling presentations. However, the .key file can only be recognized on Apple software, so you can't open it via PowerPoint or other presentation applications which run on Windows. If you intend to open Keynote on Windows, how can you do that? Don't worry. Here's how to convert Keynote to PowerPoint so that you can open it in Microsoft Office.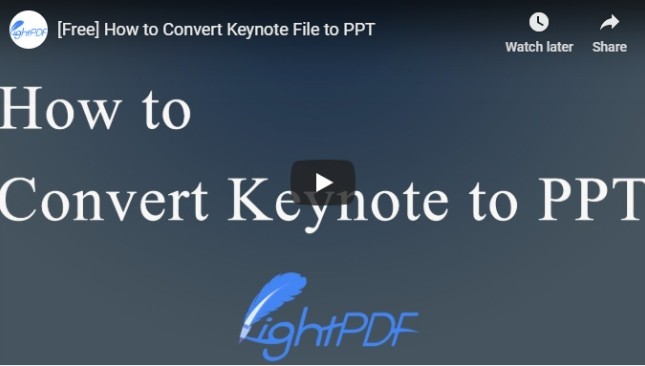 How to convert Keynote to PowerPoint
Use iCloud
Besides using iCloud to store photos, music and other documents, you can also use it to convert Keynote to PPT. If you have a web-browser which can access the internet, you can perform the file conversion on Windows, Mac, Linux, tablet or any other device. But you need to have an Apple ID to do it.
The simple guide to use iCloud to convert your Keynote to .pptx file:
Open your browser and visit iCloud.com. Then type your email and password to log in.
Click the "Keynote" icon and then you will be directed to the Keynote app webpage.

Click the "Upload" button at the top. Select the .key file you need to convert.
Click the little "ellipsis (three dots)" icon displayed on the file when it finishes uploading. Choose "Download a Copy".

Select "PowerPoint". After preparing the file, click the "Save" button to save your file displayed on the pop-up dialog.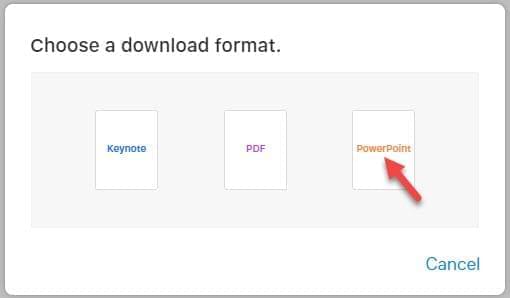 Save Keynote file as PPT on Mac
If you have a Mac computer with Keynote installed, you can also use the app's export function to convert a key file to PPT. You can choose to convert an existing Keynote file or create a new one for converting it to PPT. Before you start, you'd better update Keynote to the latest version. In this case, you can get the file with the best result.
How to save Keynote as PowerPoint on your Mac:
Open the Keynote file via Keynote app on your Mac.
Click the "File" menu at the top of its screen, select "Export To" and proceed to choose "PowerPoint". Select the Format as ".pptx" under "Advanced options" and click the "Next" button.

Input the file name or keep it as default, select where to save the file and then click the "Save" button.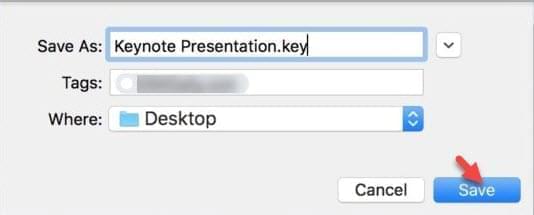 Use cloudconvert
If you don't have a Mac or iCloud ID, you still can use the web-service to convert Keynote to PowerPoint online. The web service is called cloudconvert which enables you to convert an image, presentation or any file type to .pdf, .html, .txt, .jpg, .png, .ppt or .pptx.
The process to use cloudconvert for converting a .key file to .pptx:
Go to the cloudconvert website. Click the "Select Files" button to load your file from your local hard disk. It also allows you to load a file by choosing from Dropbox, Google Drive, OneDrive, Box or pasting a URL.

When it's ready, click the red "Start Conversion" button at the bottom of the screen.
Wait for the conversion until it is done. Click the green "Download" button to save the file. Click "Get QR code" in the drop-down menu of "Download" if you need to download the file on your phone.

Though it is free to use cloudconvert to convert files, it has some limitations. For example, it only allows you to convert five files at the same time and the maximum file size is 1 GB. If the free version can't fulfill your need, you can choose to upgrade it by paying.
Conclusion
So, those are the easy ways to convert a Keynote file to PowerPoint. You don't need to spend a cent in using them without any hassle. By the way, do you know other simple tips or tricks about converting .key file? Please write them in the comments box. Any kind of positive comment will be highly appreciated!