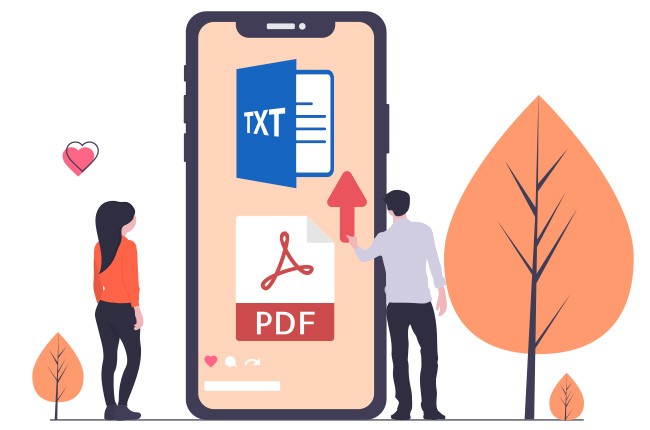 As we all know, managing text on a PDF document is not that easy since you'll need an additional program that has some editing capability. But if you only wish to manage the text content alone, then the best way to do it is to convert PDF to text file. It may sound tricky, but in fact, it can be done easily.
Tips on Converting PDF to Text File
LightPDF
The first way to turn your PDF file into pure text is by using a program called LightPDF. This is a web-based tool that provides various functions that can help you modify your PDF document. It provides functions that include PDF editing and converting, OCR function, watermark manager, and it also has features to merge and split a PDF, digitally sign a PDF, and many more. Unlike other PDF programs, this tool is equipped with various useful functions that make it a standout among the rest despite being a web-based app.
Here are the guided steps to convert PDF to text for free.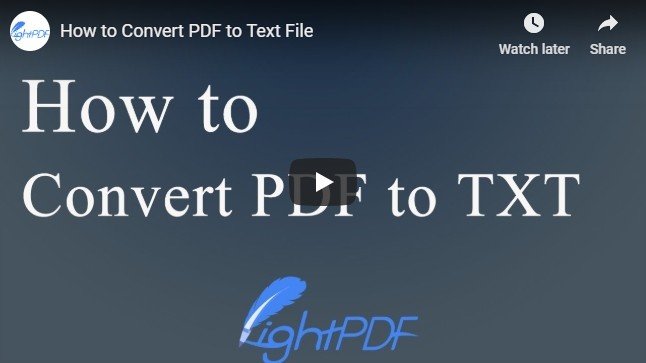 Access the app by going to the official page of LightPDF.
Once you are on the page, click "PDF to TXT" to launch the converting platform.

Now, upload the PDF file that you need. Just drag it into the platform or click "Choose File", search for the file and then open it.

The file will then be loaded and converted instantly.
Once the conversion is done you can start downloading the processed file by clicking the download button provided.
Online2PDF
The next way to convert PDF to editable text is to use a program called Online2PDF. This is a working PDF converter that can turn your PDF file into any document format TXT format. Aside from its converting attributes this tool can also be used to edit, compress, protect, and unlock any PDF documents that you have. Its converting platform is easy to use. However, the other PDF functions can't be seen easily so you need to check the page thoroughly in order to use them.
To convert your PDF to text with this tool, here is what you need to do.
Visit the main page of Online2PDF.
On the main page of this program, drag and drop a file into the file box or click "Select files" and look for a file and open it.
Set the conversion mode, and select "Text" as your targeted file format by clicking the drop-down button under "Convert to" options.

To start the conversion click "Convert" and the process will start immediately.
When it's done converting the newly converted TXT file will be saved into your PC's memory. Just look for a folder on where to save it and click "Save".
Note: If there are images in your PDF, you can select optical character recognition function, but this will only allow you to convert up to 10 pages.
PDFtoText
The last way to successfully convert your PDF file into a TXT format is by using this online based app called PDFtoText. This program solely provides PDF conversion from PDF to other document formats or document formats into PDF. By using this program you can convert up to 20 PDF files at once. It's a nice app to use especially if you only need a converting function.
Here is how to convert PDF to text with this tool.
Go to PDFtoText home page and click "PDF to Text".
After that, load the file by dragging it into the area provided, or click "Upload Files", search for a file and open it. You can select multiple files to upload simultaneously. Wait for a moment till the converting process is done.

To save the converted file, just click "Download all" to download all the files that you have uploaded to this platform.
Conclusion
These are the practical ways on how to convert PDF to text without any hassle. All of these methods work properly, and it depends on your preference to which one you choose. If you are looking for a converting function only, all of them can meet your needs. But if you need an extensive array of PDF functions, then LightPDF is the program of choice.