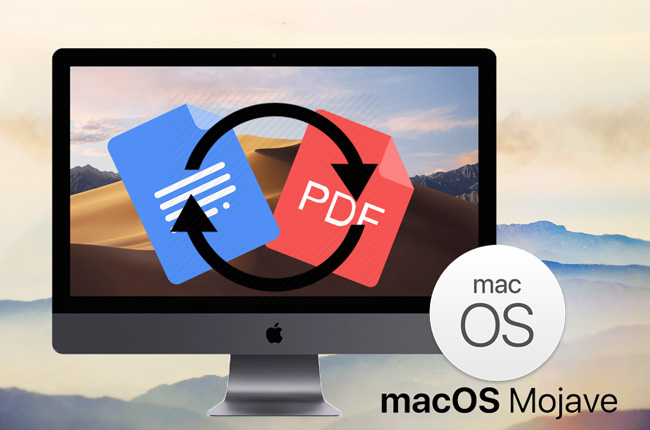 macOS 10.14 or Mojave is the 15th major operating system for Mac computers, which was released on September 24, 2018. The version has packed some new features, including dark mode, group FaceTime, redesigned Mac App Store, continuity camera, improved screenshots and security, so on and so forth. These will make Mac users life much easier and more convenient. Among these features, we find one feature – Quick Look. For PDF users, it means they do not need to open any PDF tool but can annotate, crop their PDF, etc. However, for some Mac users, they still want to find some other professional PDF tools for different purposes, such as conversion. Today, we list some PDF converters and will help you choose the best PDF converter for macOS 10.14.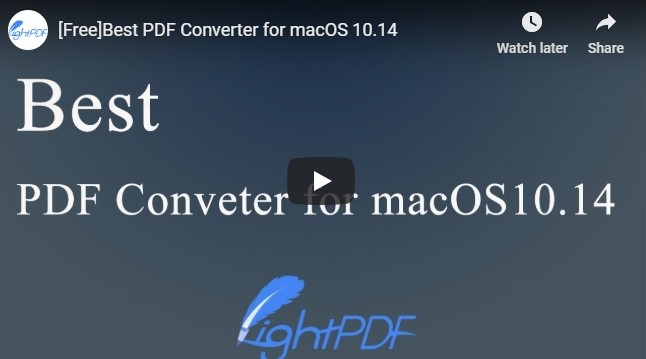 Top 5 Best PDF Converters for macOS 10.14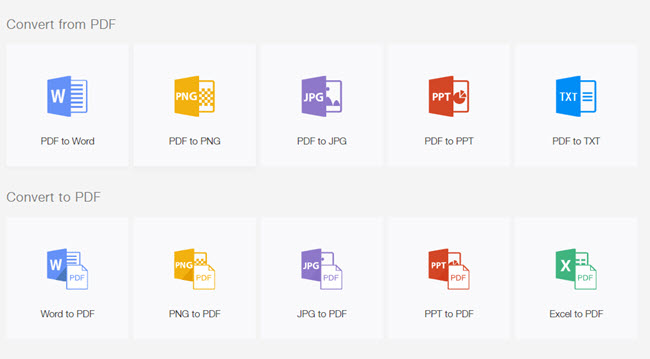 If you want to enjoy PDF service for free, then LightPDF should be the first one in your list. This is a versatile web-based tool that can convert, generate, edit, merge, split, protect, unlock, and OCR PDF, etc. This online tool is compatible with Windows, macOS, Android and iOS, which can also be your best free PDF converter for macOS 10.14. The website manages PDF in a fast mode, and it promises the security of the files uploaded onto the site. In the aspect of conversion, it can turn mostly-used formats to PDF and vice versa, and the output effect is excellent – the layout stays exactly the same as the original file does.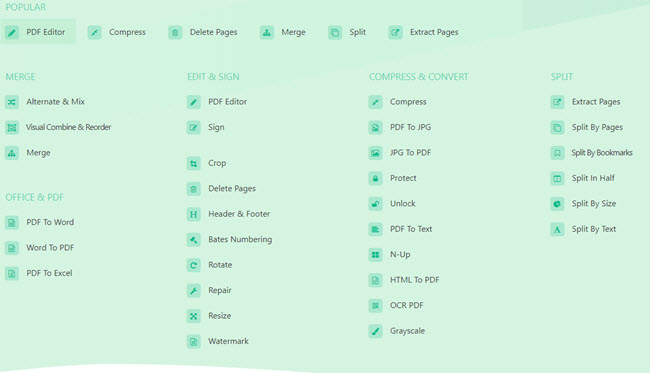 Another multifunctional PDF tool which you can use to convert PDF files to any other format is Sejda. This program lets you convert from PDF to JPG, Word, Excel, TXT, and turn JPG, HTML, and Word to PDF easily. Furthermore, it is available on Windows and Mac computers. Compared with LightPDF, this online PDF converter for macOS 10.14 has more functions, and it subdivides some of the features, for example, it divides Edit feature into PDF editor, signing, cropping, deleting pages, adding heater & footer, and more, which allows users to manage their PDF documents better. However, this tool has a lot of limitations, such as the number of the files can be processed per hour, the maximum amount of pages per document, and largest file size.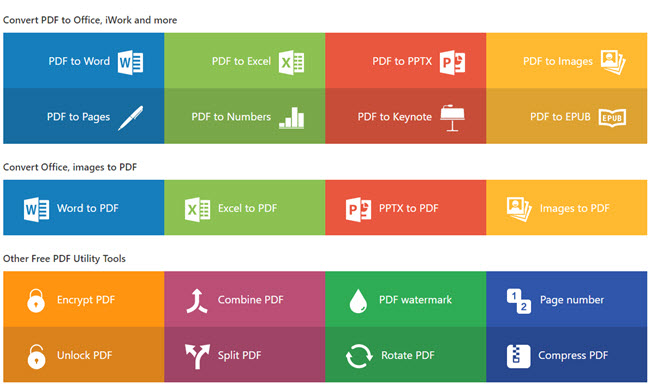 The third program we want to recommend is CleverPDF, which is also a web-based tool that can create other file formats from PDF and turn them to PDF. Moreover, it contains some basic features that the above two applications have. This website processes more file formats than the previous two applications. The formats it supports are: PDF, Word, Excel, PPTX, images, Key files, Pages, Numbers, and EPUB. This free PDF converter for macOS 10.14 can also run on other common operating systems, like Windows and other macOS versions. The program has one shortcoming that it has to click to start conversion and when click "Convert another file", it won't jump to choose file interface, which may make users spend more time managing their files.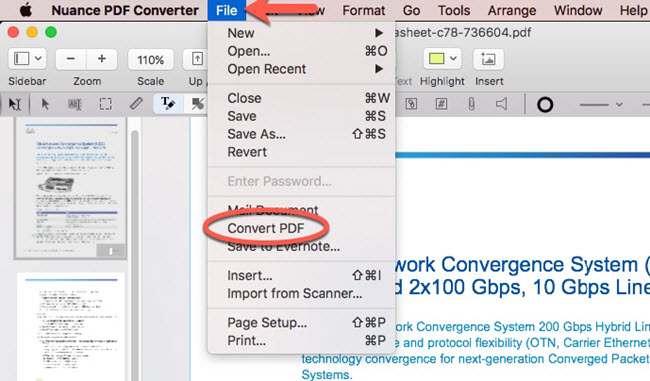 The three tools we introduced above are online solutions, but sometimes you may need software to work offline. Hence, we recommend Nuance PDF Converter for Mac. This PDF converter has accurate PDF conversion features wherein users can turn PDF files to Word, Excel, PowerPoint, JPG and RTF documents conveniently. What's more, it lets you to view, create, edit, sign, merge and combine PDFs. In addition, users can highlight, underline and cross-out text from the PDF. It has a 30-day free trial, so you can try it before you purchase it.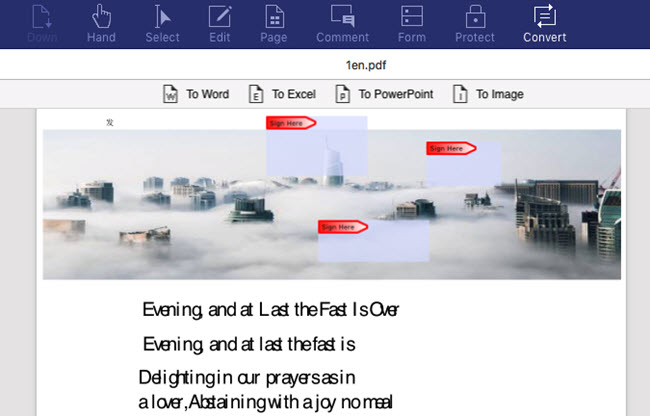 Last one on our list of best PDF converter for macOS 10.14 is PDFelement. It is an all-in-one PDF solution which enables you to convert, create, edit, protect, compress, watermark, annotate, merge and sign PDF. The software has a clean interface which helps you easily manage the file. And it can stably convert your PDF to other file formats. If you want to turn JPG, Word or other types of documents to PDF, you can use the "Create PDF" button to view and convert these files to PDF.
Conclusion
The tools presented above are definitely the best solutions you can use to convert PDF files on your macOS 10.14. Among all these PDF tools, we highly recommend LightPDF as the best PDF converter for macOS 10.14, because it is free to use and won't delay. And it works stably and won't affect viewing and editing the converted files.