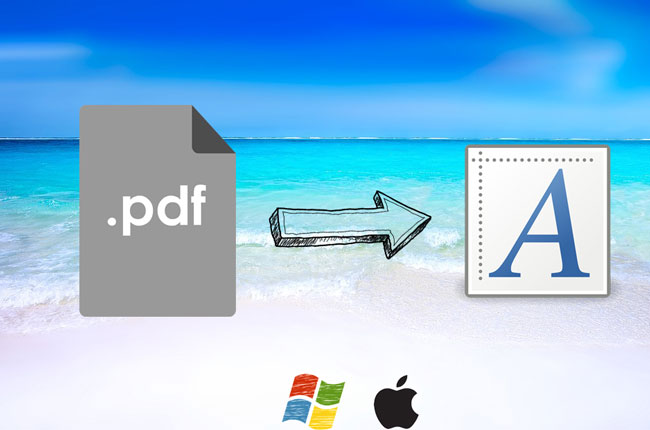 Sometimes, editing a PDF file takes a lot of time and effort. What's more, some PDF editors are not powerful enough to modify the contents of a PDF document in the way you want to change them. However, if you have a PDF to Word program, things will become much easier. You can use it to turn your PDF into .doc or .docx file, then, view and edit the content easily. Better yet, you can copy and paste the elements in a PDF document anywhere you want. In this post, we summarize some great tools that can help convert files in seconds.
Awesome PDF to Word Software
PDF to Word Converters for Windows
1. LightPDF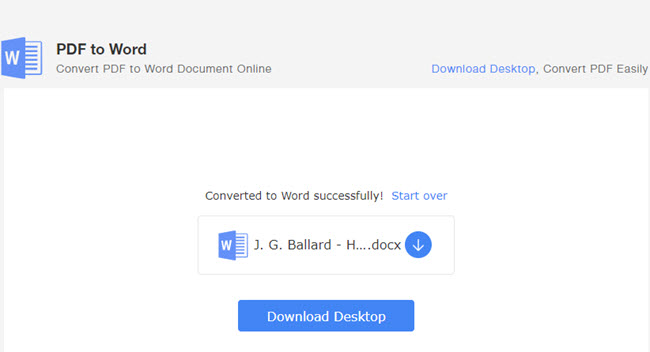 LightPDF is an ideal PDF converter you should definitely consider for your devices. This web app has the function of converting PDF to Word, PPT, JPG, PNG, TXT, and vice versa. Furthermore, it can work as an online PDF editor which lets you make major editing on a PDF file with great ease. And you can merge, split, sign unlock, protect, compress, and rotate PDF documents. When converting PDFs, it is a great choice because of its quality-preservation – the content and layout looks exactly the same as the original documents. In short, this is the best free PDF to Word converter, which can satisfy all your needs for PDF conversions.
Pros:
It has many commonly-used features that can help users manage their PDFs.
It is free to use and has no limitations on the number of times you can use it.
All files downloaded are safe and virus-free.
It is compatible with Windows, macOS, Android and iOS systems.
Cons:
Speed of downloading and converting depends on the number of users that the page has.
2. Nitro PDF to Word Converter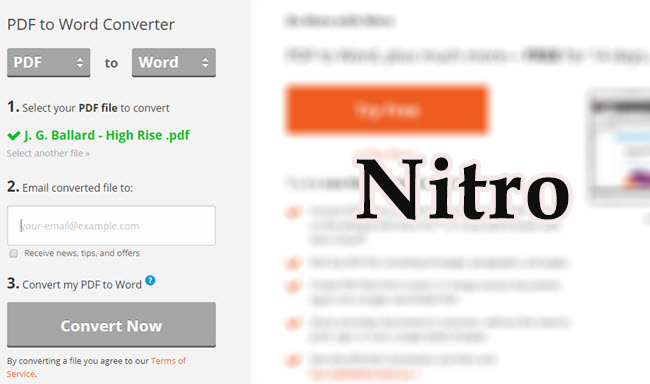 Another program we recommend specially for Windows users is Nitro PDF to Word Converter. Actually, Nitro's online website has more than PDF to Word conversion and allows you to choose the type of file you'd like to convert. It also supports PowerPoint, Excel, Word. Different from the first PDF to Word software on Windows we mentioned, this one requires your email address to get the processed document.
Pros:
It is easy to use and get the file you want.
The converted document is virus-free.
Cons:
If the file size exceeds 5 MB, you won't be able to process it online, but will be redirected to use its desktop version, which only has 14 days' free trial.
Users need to go to their inbox to get the converted document, which is a little bit cumbersome.
PDF to Word Converters for Mac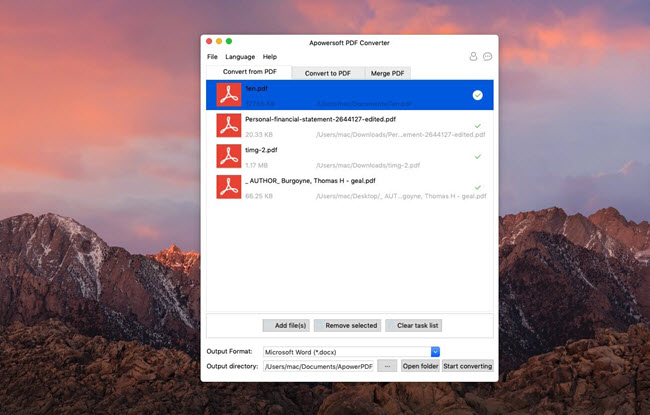 This PDF to Word program on Mac is can work well when converting PDF to many different formats, including doc, docx, xlsx, pptx, etc. Also, it supports converting images and other formats to PDF. Moreover, it has a merge feature, which can combine multiple PDF documents into one file. And it has two modes of PDF conversion – "Quality first" and "Speed first", which allow users to manage their documents in high accuracy and fast speed.
Pros:
It offers two options of conversion to users. And "Speed first" mode can process the document without worry about network traffic or congestion affecting processing speed.
People can work their files offline.
It can batch convert files.
It has both a Windows and a Mac version.
Cons:
The program can only process the first 5 pages of a PDF document for free. Thus, if your file has more than 5 pages, it won't process all the pages for you.
2. SimplyPDF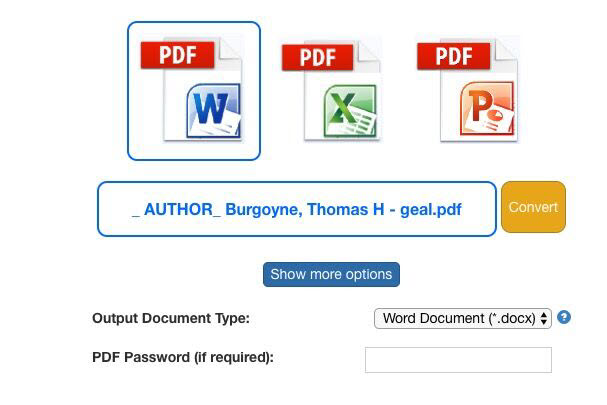 Mac users can also utilize this PDF to Word software to convert PDF. This web-based tool is very simple as it only has PDF to Word, Excel, and PPT functions. However, it has many options for users to set before converting, such as whether to convert annotations, how to place headers and footers, whether to process OCR, and more.
Pros:
This tool is free to use and you can convert as many files as you want.
Users can arrange the output effect of the processed files according to their needs.
Cons:
It works depending on the network condition and sometimes it converts not very fast.
Conclusion
After reading the reviews above, you may know which one is your ideal PDF to Word program on Windows and Mac. If you're still not sure, take our advice: LightPDF and Apowersoft PDF Converter are the perfect choices for anyone who needs to convert PDF files to Word documents. They are easy to use and each offers additional tools to help users. What's more, LightPDF has fewer limitations, and people can use it for free. While the Apowersoft desktop program convert documents in batches.