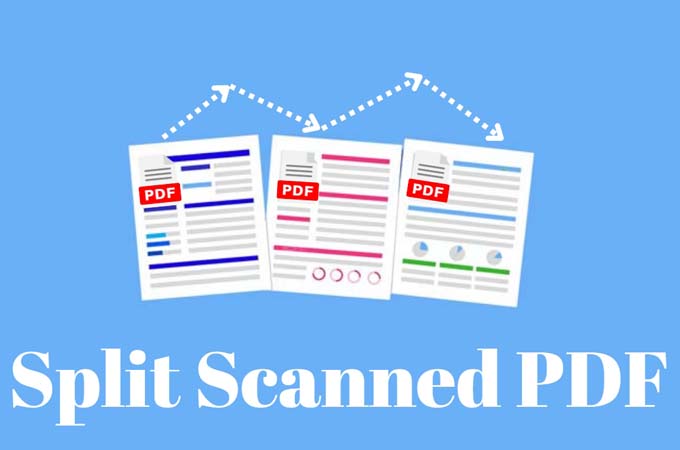 So you came across a scanned PDF file that you need to split. Scanned pdf files are created by scanning a paper document, which converts it to an electronic format. Sometimes, they might look like the regular PDFs. However, since they are scanned, there's no individual text. Rather, it's an image saved as a PDF file. But split scanned PDF can be achieved still with practical tools. With that said, here are the most recommended tools:
Check out two methods to separate scanned PDF
The first recommended tool to separate scanned PDF files is LightPDF. This is an online PDF tool that can help even beginners with any PDF problems. It provides two ways to split PDF documents. It allows you to select some PDF pages to be a new PDF, or extract them to be multiple independently PDFs. All the files uploaded with this tool have a privacy guarantee and are automatically deleted after the process is completed. To better understand how to split scanned PDF pages with this program, read the steps below.
On your device, visit the official page of the tool.
From the main interface, click the "Split PDF" button.

Then hit the "Choose File" button to upload the scanned PDF file.

Once uploaded, choose from the two options to extract your file then click "Split PDF" button. Wait until the process is done.
Lastly, download the extracted PDF file.
LightPDF Editor
If you prefer a desktop version PDF tool, we recommend LightPDF Editor. This software enables you to edit, extract, delete, replace, merge and rotate PDF. With LightPDF Editor, you can process your PDF documents without losing the original quality. Moreover, users can sync documents with cloud. To utilize it, follow the detailed guide below.
Go to the official page of the tool then click the "Download PDF Editor" button and install it on your computer.

Next, hit the "Click to Open PDF" button and choose the scanned PDF that you wish to split.

After that, click the "Page" tab and the "Split" button.
Conclusion
Now that you know how to separate scanned PDF pages, you can split PDF documents without any trouble. Moreover, both programs have simple and clean interfaces for even first-time users so anyone can conveniently split PDFs in just few moments.