Back in the days, when we mentioned tools for students, we basically talked about books and other reading materials. However, now everything is advanced and digital, plus portable devices like laptops and smart phones come in handy. Through the help of these modern devices, students can easily create images, documents, video presentations, etc. So in this case, when we say educational tools, millennial would regard them as programs installed on their devices, which can aid them in accomplishing their tasks faster. There are numerous tools that learners can find online, and to sort the best ones, kindly refer to the rest of this post.
Useful Educational Tools for Students
LightPDF – Convert Files With Ease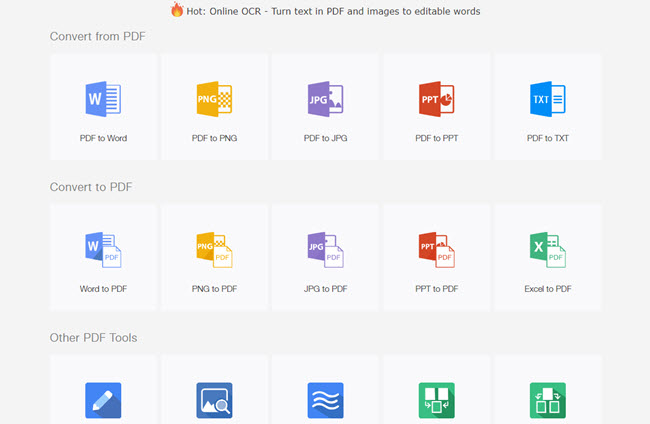 Students may deal with many documents through the courses of their academic year. Aside from Word and PPT files, PDF is another common format that is often used, due to its small file size and compatibility. However sometimes, students need to convert PDF to other formats and vice versa, for editing, copying and other purposes. Hence, LightPDF can be the first one to be recommended among the free tools for students.
It is a web-based application that is capable of editing PDF, adding watermarks, signing PDF, converting PDF, encrypting PDF and so on. As its name implies, it is light because users do need to install additional software to use it. All you need is to choose the function that you need and then upload the file. Once your file is uploaded, you can work on the PDF document instantly. What's more, you can enjoy its service without the limitation to the number of files.
Grammarly – Improve Your Written Work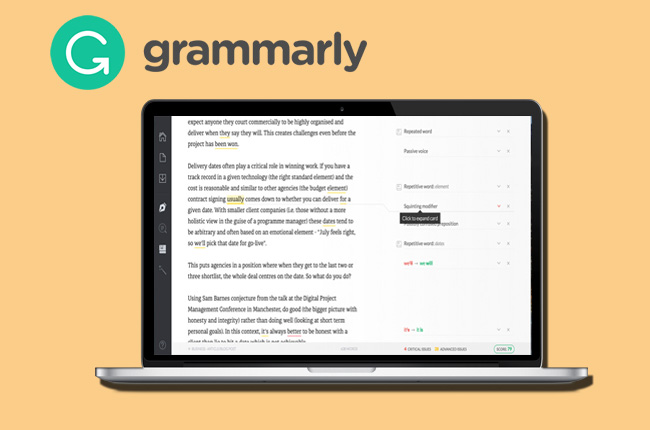 Grammarly can also be counted as one of the best educational tools for students. This application is designed to help them modify the grammar in their written works. In our daily studies, we need to compose various papers, create our resumes, and send emails to our professors. Sometimes, we think we have expressed what we think in the right way, but actually, the sentences contain some grammar errors or spelling mistakes. Hence, using such a grammar modification tool can help us save time looking for the correct expression and avoid mistakes.
TED – Broad Learners Horizon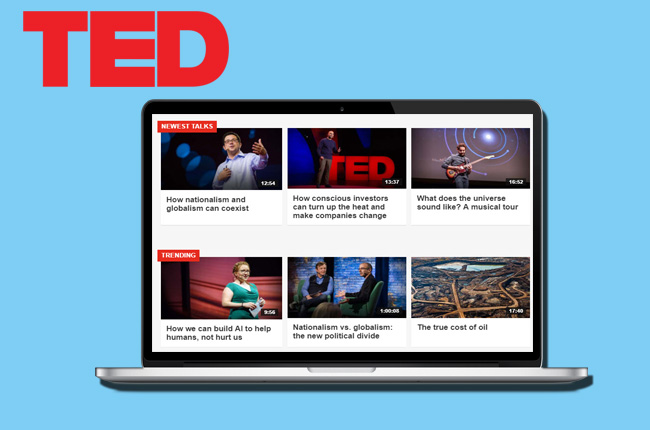 It is not enough to acquire knowledge from textbooks. We also need to make friends, travel or at least watch some inspiring videos to know the world. TED is one of the famous tools for students to gain knowledge from different fields, from technology to entertainment, from art to science. It also contains some talks, series, ed-videos and more.
ApowerREC – Record Important Materials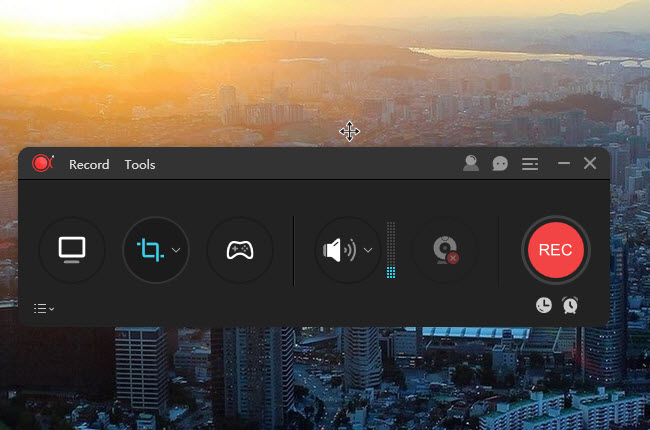 ApowerREC is an outstanding screen recorder, which is specialized in capturing any motion and audio that are made on your computer. This tool comes at the right moment, especially if you need to record an online discussion or presentation that you need to review in the future. By recording your screen, you can also create a material that can be utilized in your video presentation. Plus, this screen recording software supports webcam recording, which is perfect for making commentaries or discussion. Moreover, if you found a video online but you can't download it, then you can capture the important part of that video with this screen recorder.
Prezi – Generate Beautiful Slide Shows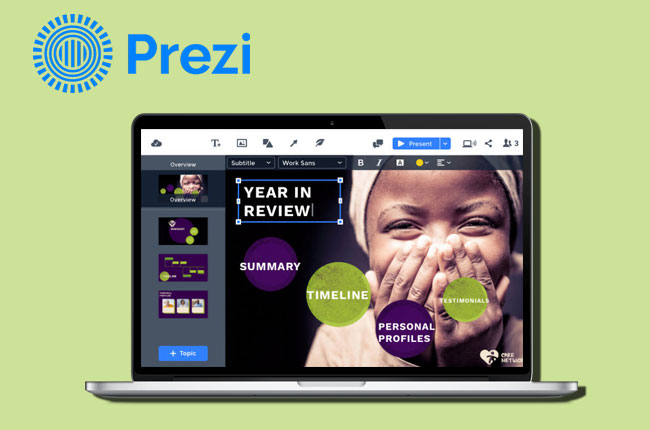 Are you bored with PowerPoint slides and want to create a presentation in a different way? Then you can try Prezi – one of the most excellent tools for students to make slide shows. This presentation program does not need transitions. All the content will be displayed on a page, but you can zoom in to show the details. Generally, this online program has enough elements to let you create a slide show, but you can also add images, videos, charts and more to enrich your presentation. However, if you want to export your work, you need to purchase for that service.
LightMV – Create Awesome Videos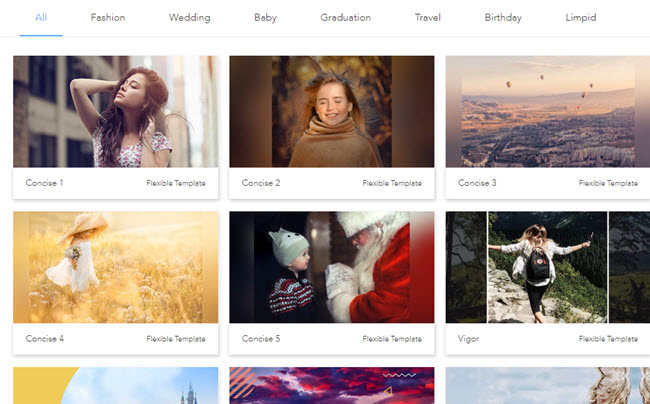 As a student, there comes a time when you need to make a short presentation in front of your professor and classmates. In this case, we offer you one of the free online tools for students, LightMV, that can help you make video slide show easily. This web app serves as a video maker that is fully functioned with various pre-made templates. With this tool, you can simply drag image or videos into the editing platform, then add some text and audio to generate a music video. It saves your time designing or worrying about whether your video looks artistic, because you can preview the output effect with its sample video. And the templates there are all aesthetically looking.
Google Keep – Take Notes for Good Ideas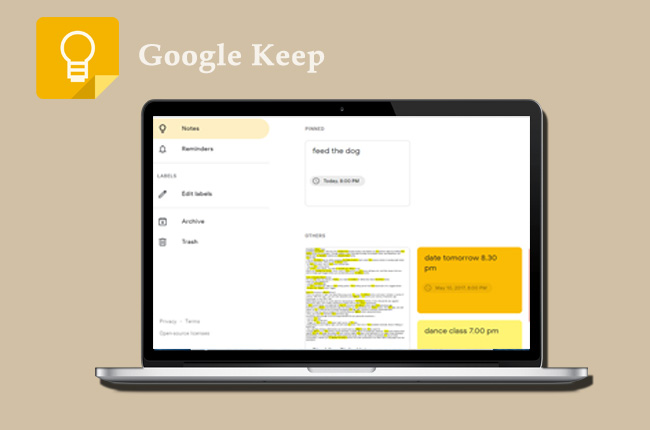 Another one of free tools for students is Google Keep, which is used for note taking. It has a web version for computers and apps for Android and iOS devices. With this smart program, you can add notes and mark them with different colors as you like. What's more, this tool allows you to insert images and audios to the notes. You can also set reminder for a certain event, then, it will remind you at the scheduled time. Better yet, this application has a feature called "Grab image text", which can works like OCR software. Thus, if students take a picture of the documents, it will also help them extract the words from that image.
Conclusion
The above are great tools for students. Learners can take advantage of these programs to save time and improve their study performance. If you know any other good educational programs for learners or have used some of the above software, welcome to leave a comment below.