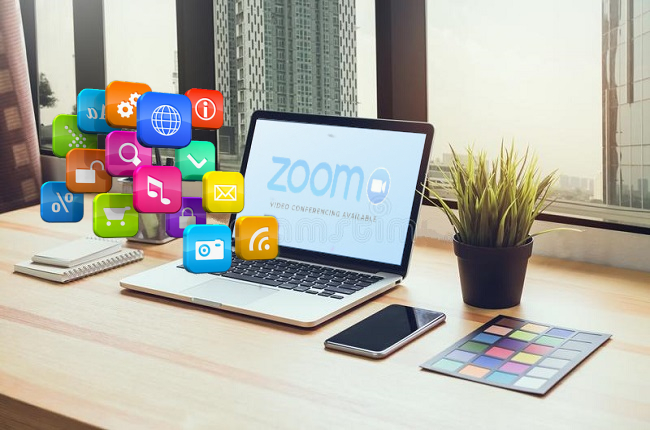 Due to lockdowns across the world, the government wants people to stay at home, and that is why the remote conferencing apps have become popular like never before. One of them is Zoom. It reached the top free app spot on Google Play Store and App Store. However, the app was found that the user's data spread to Facebook without users consent. Having said that, you can try these Zoom alternative apps listed below.
Best 7 Alternative Solutions to Zoom
Cisco Webex Meeting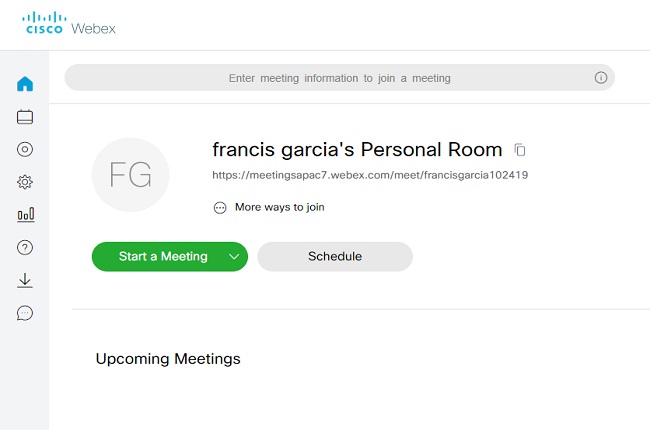 No doubt about this tool. It allows for audio and video conferencing and even screen sharing. Cisco Webex Meeting is a great tool to navigate and utilize different communication styles work. It has an intuitive operating style and audio/video features, which can help you to connect with your friends and colleagues with complete ease. It has also a secured program that will protect permanently protect your conversations among your colleagues. In addition to that, it has a feature that will pop-ups to tell you when the quality might be affected due to signals issues. That is why this is the best free Zoom alternative tool.
BlueJeans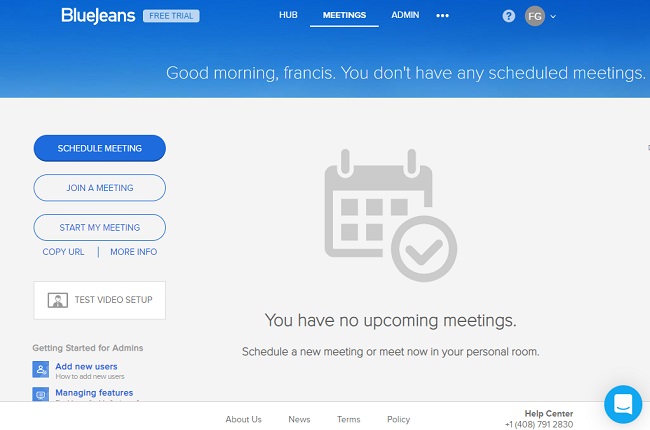 This solution is made to provide great collaboration. BlueJeans aims to provide effective, high definition video communications. It is ideal for small, medium and even large organizations that are always conducting conferences. It is also suitable for voice communication technology including mobile devices and smartphones. Communicate freely and without feeling far away from your colleagues, friends, and families. Moreover, its unlimited cloud recording function makes this tool interesting, this app like Zoom will also help you to keep your archive video and voice conference and other exchanges held between the operator and clients or within the organization.
Join.me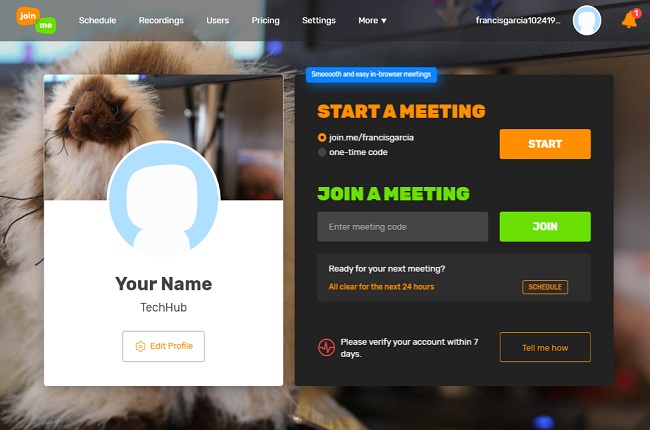 Experience considerable video conferences in the company, business or even for personal purposes. Join.me is a very useful solution in making effective communications, it allows you to join and make a video conference smoothly. With this tool, you can record calls during meetings and interviewing candidates for some future reference. It also allows you to easily share documents, audios, and videos. On that note, this can be also an alternative to Zoom because it also provides good communication with an attractive interface that can lead to good remote conferences. Lastly, its calendar and scheduling features make this solution very useful.
GoToMeeting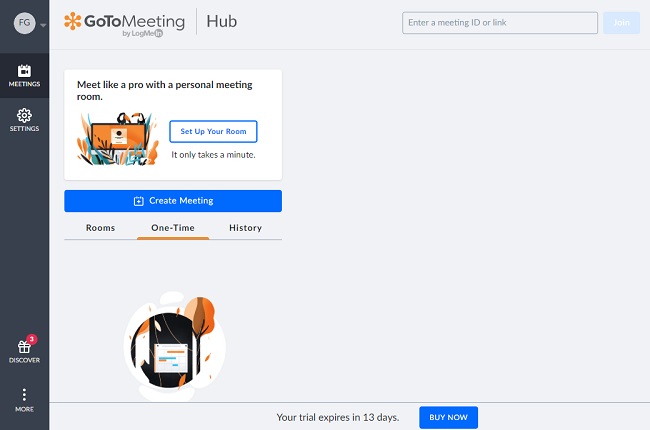 Discover why millions of people use GoToMeeting. It provides effective video conferencing and allows you to organize the people you are handling effectively. It has a feature that allows the organizer to choose whether the participants are allowed to speak or just listen. It brings a whole new level to meeting organization. It also has a crystal-clear voice quality and high definition video. For that reason, it is also a great solution for your video conferencing needs.
GlobalMeet Collaboration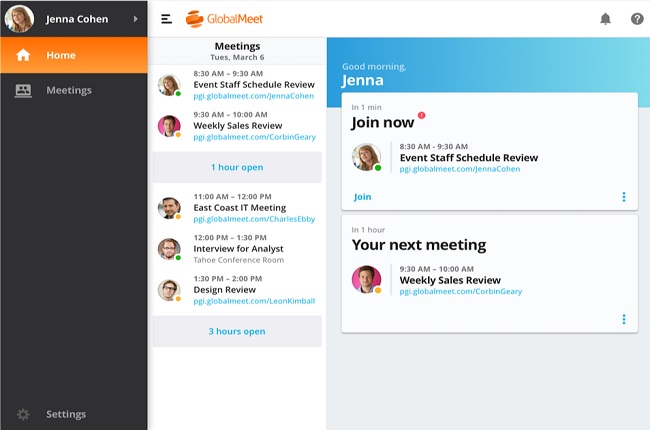 GlobalMeet Collaboration is an app like Zoom that offers a wide range of solutions for developing virtual communication. Its video conferences, audio meetings, multi-functional meetings that cover global conference calls make this tool includes on the list. This tool has an expansive audio network that guarantees a reliable audio experience. It can also accommodate a huge number of participants to optimizes unified communication and collaborative solutions. In addition to that, the best thing about this tool is it has a noise suppressor that eliminates unwanted noise.
UberConference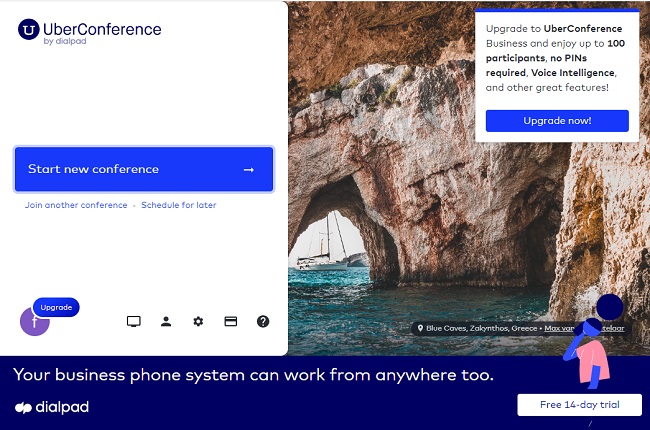 Another good Zoom alternative software that you can use is UberConference, which is a web-based program that offers an easy-to-use audio and video conferencing features. You can organize or join a conference meeting without even installing anything. This tool has an innovative system of icons or a figure representing a particular person that lets you know who is talking and who you are talking to in real-time. It also automatically records the entire discussion as soon as the meeting starts. Since this is a paid tool, you can try its free version with only limited features.
ezTalks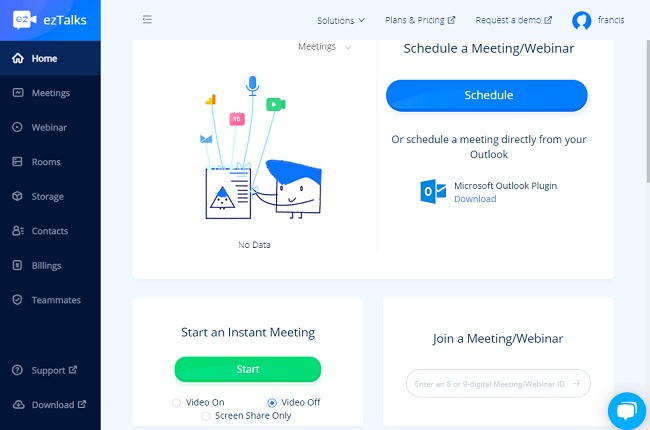 Keep in touch with your colleagues, families, and friends easily with ezTalks. ezTalks allows everyone to engage with member related to the specific goal assigned by the operator or host. It has the capabilities that video conferencing seekers need to have like high definition video, clear audio calls, ability to share a screen, and send instant messages. In addition, the greatest part of this solution is screen sharing because it allows you to have a whiteboard to make your presentation more transparent and understandable. All in all, this tool is also a great alternative to Zoom.
Conclusion
All solutions listed above can help you meet your remote conferencing needs and can provide great conferences. However, other apps require you to pay just to have their permission to use their full functions. It is advised to try their free plan first before paying for it in full. This will help you to explore and learn their own unique ways that will satisfy your preference. On the other hand, you can use Cisco Webex Meeting as an alternative to Zoom because of its free but useful tools in regards to remote conferences.