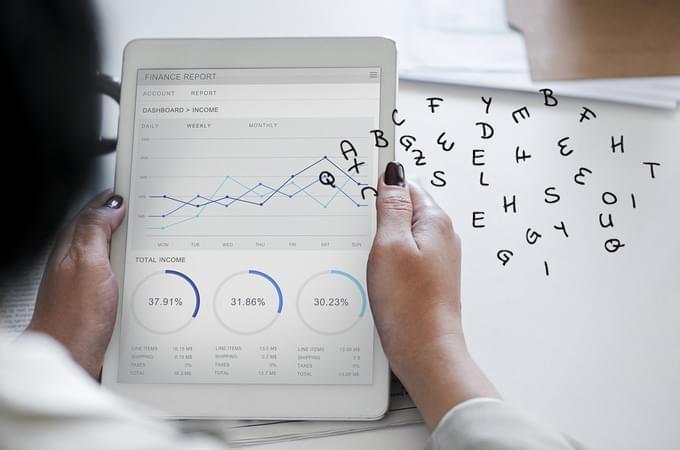 There comes a time when you come across images and PDFs containing important textual content, which you want to extract for further use, what will you do? Most of you may type the words or phrase in a separate Word document or a notepad. But this process can consume an ample amount of time. Fortunately, a new technology was developed to extract text from image, which they refer to as OCR or Optical Character Recognition. If it's your first time hearing about OCR, here are some programs equipped with such function, which are easy to use and efficient at extracting the words from images.
3 Excellent OCR Tools to Extract Words from Picture
LightPDF
LightPDF is an outstanding web-based PDF program that offers various PDF management tools. It has a built-in OCR function that is very easy to use. It supports a wide range of languages, for example, English, French, Italian, Japanese, etc. Plus this OCR tool can handle formats like JPG, PNG and PDF. Here is a step by step guide on how to extract text.
Open its OCR page.
Upload the image that you need to process either by dragging and dropping or by clicking "Choose File".

Then you can go to select one or more languages that your file contains.
Select the output format that you want to get. After all the processes are finished, click "Convert" to start conversion.

To save the file on your local disk, just click the download button provided.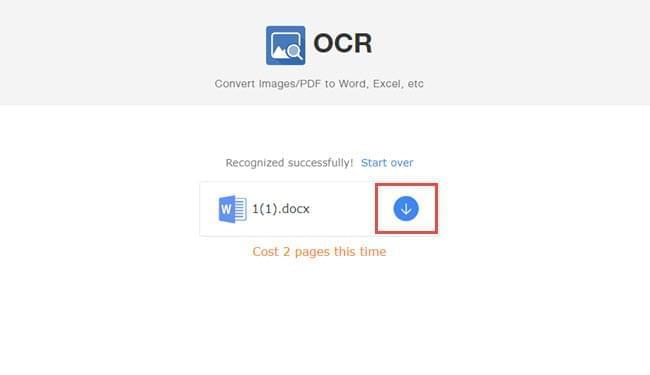 Why we recommend it:
The program can turn image to different editable formats, such as PDF, Word, PPT, Excel, and so on. And it maintains high accuracy.
The tool has a user friendly interface – it doesn't have any advertisement on the page. And you just need to open an image file, makes some few clicks and your file is ready to go.
Regarding the privacy of your uploaded files, the page automatically deletes images or other files after you finish using the tool.
i2OCR
The second tool to extract text from picture online is i2OCR. As its name implies, it is designed for dealing with OCR related services. In spite of being an online application, this tool works just as well as other desktop based OCR tools. This program supports formats like JPG, PNG, PGM, TIF, PPM, and PBM. When it comes to languages, the tool can recognize up to 60 languages. It also has a clean and easy to use interface, plus it's said to provide privacy to users as their server deletes the files instantly after an hour.
Go to this tool's main page.
On the page, choose the language of the text that you need to extract.
After that, select from where you want to upload the images. You'll have 2 options, to upload it from your PC or get it via URL link.
To start the process, tick the box for the verification and then click "Extract Text".
Once done, you can download the file.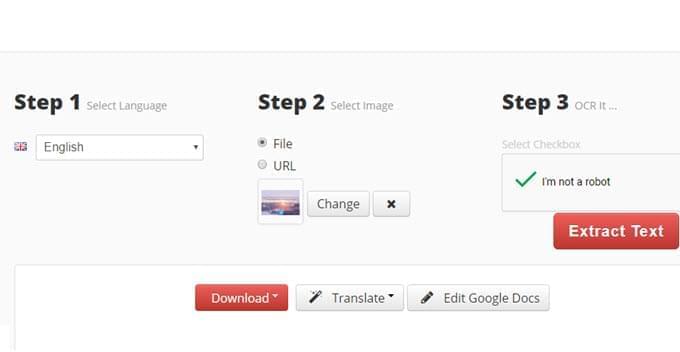 Why we recommend it:
The program is also free to use.
It offers two ways of uploading your image. Thus, if you want to extract text from image that is on the internet, you don't need to download it beforehand.
It has several output methods.
It allows you to preview the image and extracted words before downloading.
It supports jumping to translating pages and allows editing on Google Docs.
OCR.Space
The last feasible program we recommend for turning images to text is OCR.Space. This is also a web-based tool that specializes on OCR related services. Currently, the program supports around 20 languages and the file formats it supports include PNG, JPG, and PDF. Let's extract words from picture by following the steps below.
Visit OCR.Space's official website.
Click "Choose File" or paste the URL of the image. Then choose the language of the file you are working with.
Select the extract mode you need and click "Start OCR!"
When the process is done, click "Download" to save the extracted text to your computer's hard drive.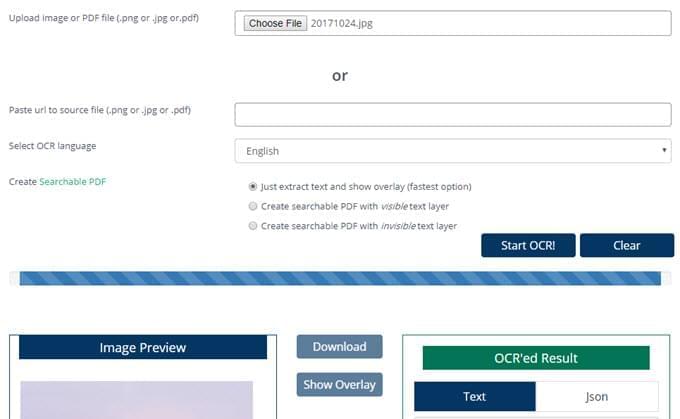 Why we recommend it:
This online tool is free.
It is easy to use and has a clean interface to work on.
It can preview the image or file after uploading.
Tip: If your picture contains any numbers, then it is advisable to choose Korean or Chinese language before starting the extraction process.
Conclusion
These are the feasible and easy methods you can use to extract text from picture online. But the output results of OCR are not always as accurate as we expect, thus, we highly suggest that you check the result after processing, especially when the font is special or the content includes more than one language.
What's more, after testing, we found that LightPDF works best out of the three tools when it comes to recognizing content.