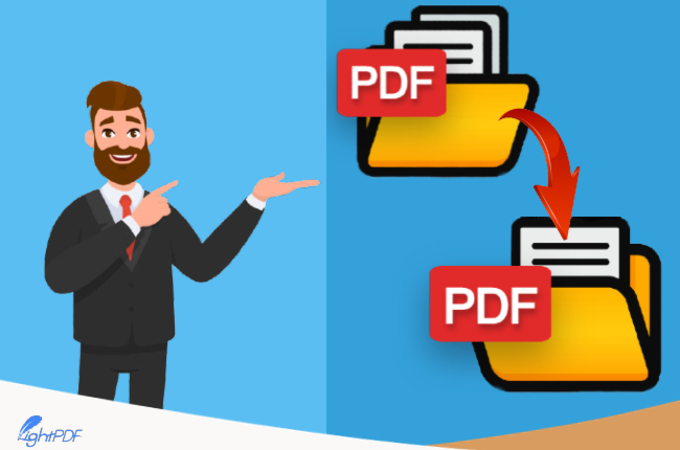 We'd like to introduce the process of combining multiple PDF pages into one page. It's an operation of changing one-page-per-sheet PDF into a two-page-per-sheet PDF. This saves readers the trouble of turning pages and places compiles all the information in one. And of course, it is also environmentally friendly!
To make 2 PDF pages into a single page with LightPDF Editor
1. Launch LightPDF Editor and open your PDF file
2. Click "print" button on the top-left of the software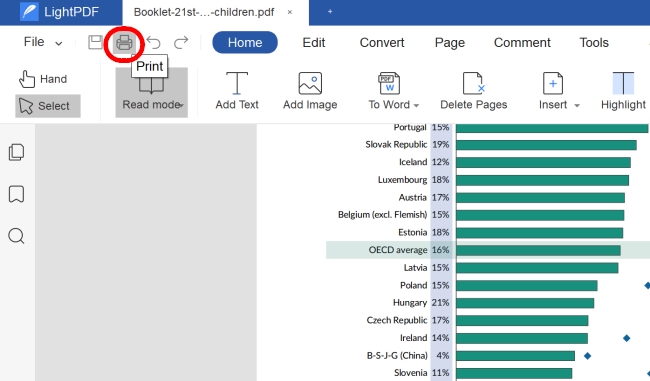 3. Select the options like below:
Print Mode: Multiple
Pages per: 2
Page order: you can select the order direction as you like
Direction: Landscape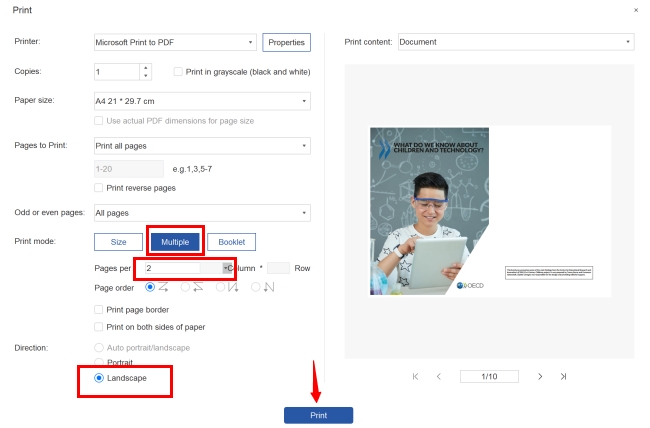 4. Click Print button on the bottom to save a new created PDF.
Clicking the print button won't print your PDF, it will create a new PDF according to your settings. Actually, even when you need to merge multiple pages into one inside a Word file, you can also perform the same operation on Windows.
How do I rotate PDF pages before merging?
If one of the PDF pages is rotated, what can you do? You can also use LightPDF Editor to fix it:
Go to Page part and select "Rotate" under it.
In the popped-up window, select the rotate page and direction.
Tap Rotate and save changes.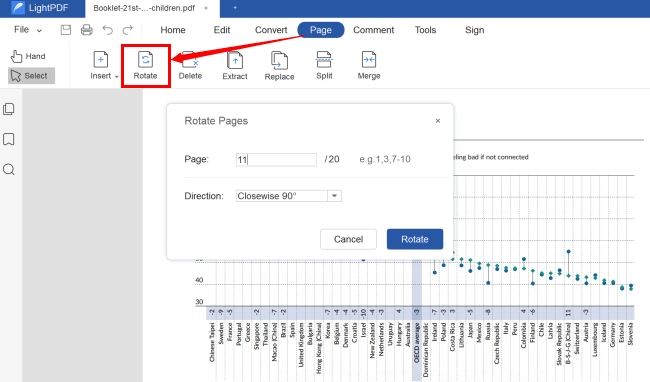 I need to combine multiple PDFs into one, what should I do?
To combine two and two more PDF documents into one, here LightPDF also provide solution:
Open the first PDF in LightPDF Editor
Go to Page part and select "Merge" under it.
In the Merge window, click "+Add file(s)" and upload your other files.
Click "OK", it will automatically combine PDF files in that list. Your new PDF will be saved locally.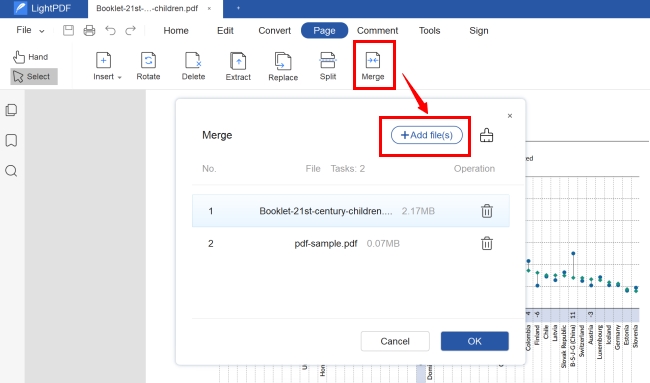 Conclusion
As you can see from the various PDF solutions above, you'll find LightPDF Editor is really a practical PDF editor for Windows. If you're tired of using online solutions, LightPDF Editor can be the reliable PC solution for a long time.