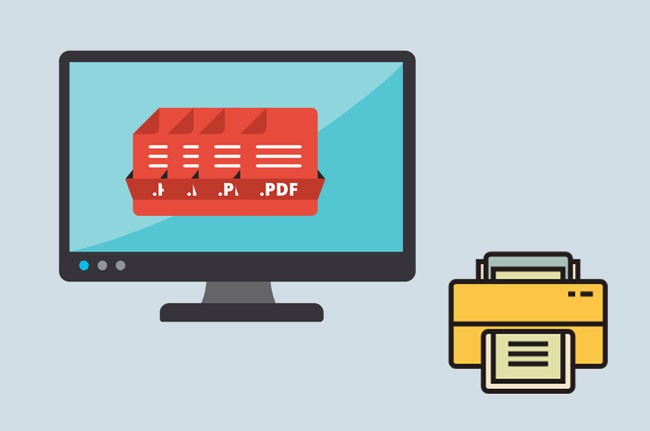 I have a lot of PDF files that need to be printed during the day yet opening all of the PDF documents before printing is time-consuming. What should I do?
In this situation, the best solution is to batch print PDF. In this article, we will help you find out the best recommended ways to do that, so that you'll be able to print several PDF files without opening each file one by one just to pint them.
3 Easy Ways to Print Multiple PDFs in Batch
LightPDF – User-friendly Online PDF Tool
Supports: Chrome, Safari and other browsers on smartphones as well as on computer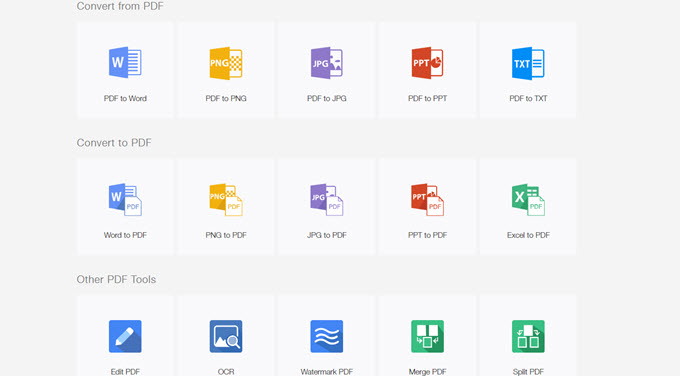 LightPDF is an online program that lets you merge PDF files with one click, so that users can print it conveniently. Furthermore, it has a simple and clean interface that can be utilized by people including the novices. Also, uploaded files are secured since they will be deleted after the process is done. Besides, it doesn't leave a watermark to the merged files. Here are the steps on how to batch print PDF files using LightPDF.
Go to the "Merge PDF" page.
After that, upload PDF files by clicking the "Choose File" button or by dragging the files to the program. (You can add more than one file at a time)

Next, click "Merge" and wait for the files to be merged.

Once the process is completed, download the file.
You can open the file directly with your browser and then print it by clicking the "More" button at the upper right corner of the browser – "Print…" .
Note: With this web-based app, you can even work on your phone to print a merged PDF, once your phone is connected to a Printer.
You can use a PDF viewer on Android open the file, for example, Adobe Acrobat, hit the "More" button and then choose "Print" to print the file.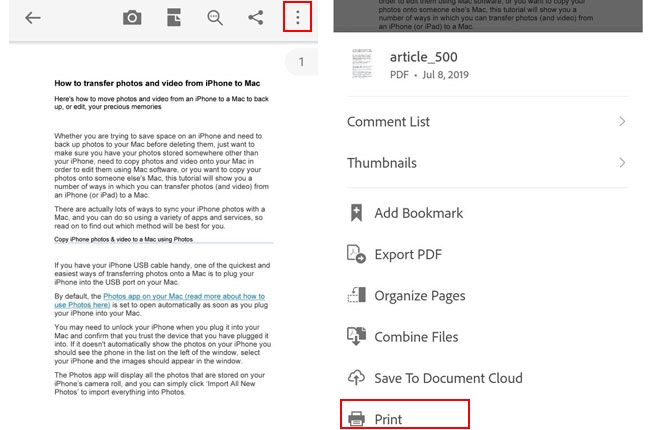 Supports: Windows
Print Conductor is another program that can be used to print multiple PDF files in batch. Aside from that, it can be utilized as easy as 1-2-3. You don't need to open each file to print, you just need to set up your printer and you're good to go. See the steps below and start using it now.
On your computer, download the program and open it.

Next, add files by clicking the "Add Documents", "Add Folder" icons or simply drag and drop the files to the software.

Once added, select a printer and hit the "Start Printing" button.
Built-in Solution
Supports: Windows
If you don't want to use an online solution or software to batch print PDF, you can try this built-in solution. In this case, you don't need an internet connection or have to install any program on your computer. Follow the instructions below to print your PDFs.
On your Windows PC, click the "Start" button, search for "Printers & scanners", and then click it.

Next, choose your default printer by double clicking it, and then click the "queue".
After that, open the folder where the PDF files are located. Then select the PDF files that you want to print.
Drag the files to the queue window. When a notification pops up asking if you are sure to print all of the selected files, click "Yes".

The files will start to print.
Extra Tip
Additionally, we will list some tips in printing PDF files such as adjusting it to grayscale, resize the pages, change the page orientation and so on. Here are some techniques you can use while printing documents.
To print a PDF in black and white, just open a file with ApowerPDF, hit "File", then "Print". After that, put a check mark on "Print in grayscale (black and white)" and hit then "Print" button.