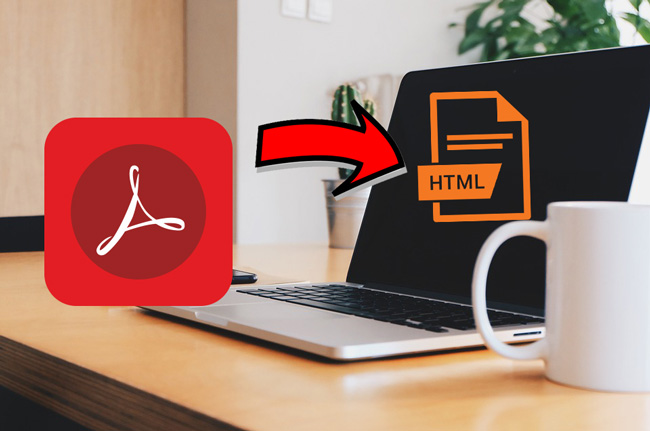 PDF and HTML are files which contain texts, but both have some important differences. PDF is a digital printed file format which can be viewed offline or online. But it needs a third party application to read and edit it. In some cases, people can't open or edit a PDF file if they don't have the right PDF viewer. In these situations, you may want to turn PDF to HTML. What's more, if you open your converted HTML file with Chrome, you can easily view translated content with Chrome translation feature. Here are several ways below which can help you.
3 Ways to Convert PDF to HTML
Apowersoft PDF Converter
This PDF Converter is another Apowersoft product which specializes in converting PDF files to Office documents, images, HTML and TXT files. Also, it supports convert other formats to PDF and can combine multiple PDFs into one. Its interface is clean and user-friendly, and users don't need to spend too much time figuring out how to use the program. What's more, this program is very stable.
Below is how you can turn PDF to HTML with Apowersoft PDF Converter.
Download the program with the button.
Open the program and then drop your PDF file to the program. You can add more than one document to process.
Then, set the output format to html and click "Start converting".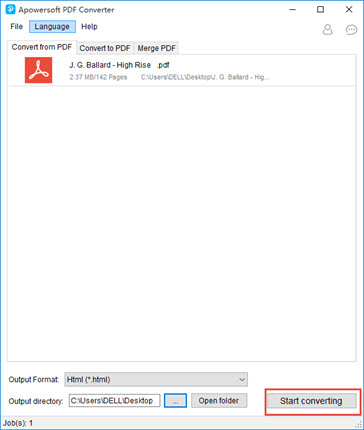 After the program finishes converting, you can hit "OK", and the output folder will pop up to allow you check the files directly.
PDF to HTML Free Online
As its name implies, this tool is a free web-based tool that can help us convert PDF to HTML online. PDF to HTML Free Online is compatible with Windows, Mac, Android and iOS devices. Users can upload files from computer, Google Drive, One Drive and Dropbox. Besides, you are not required to provide your email address in order to utilize this program. Also, the uploaded files are secured since they will be automatically deleted after 6 hours from being processed. Here are the steps to use this program.
Visit its website.
Choose a way to upload your PDF file and wait until the PDF file to be converted.
After that, download and save the file by clicking the "Free Download" button.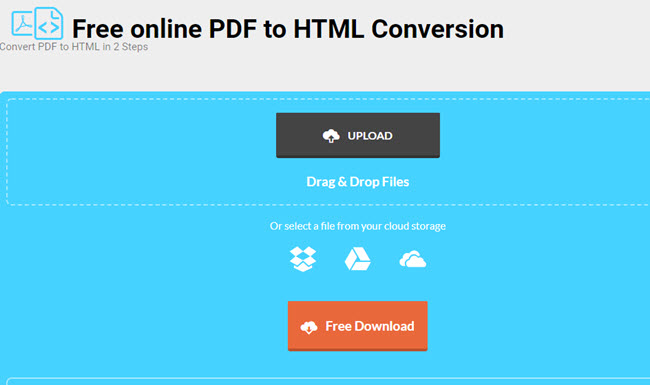 While using this program, we find that this application converts PDF to images at the same time it converts the file to HTML, which may be good for some users, but not useful to others.
Able2Extract Professional 12
If you want a versatile tool which can convert PDF to HTML as well as manage your PDF files, consider Able2Extract Professional 12. This software is compatible with Windows PC, Mac OS and Linux. It has a 7-day free trial version and a full version. Moreover, it can convert to other formats such as Excel, CSV, Word, PowerPoint, Publisher, PNG, JPG, GIF and more. Users can also do some basic editing like adding text, shapes, images and many more. Now, let's use this program to convert PDF.
Install the software on your computer.
Click "Open" and choose a PDF that you want to convert.
Choose a portion on the document or hit "Ctrl" and "A" to select the entire file, then click "HTML" at the upper part of the program.
Set the location to save the file.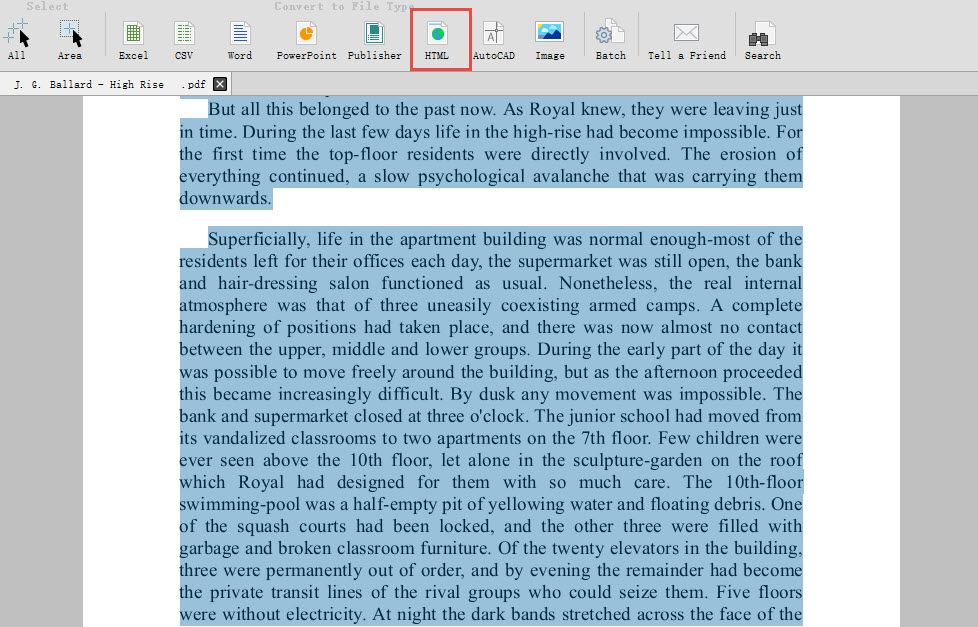 Summary
All the tools presented above are good to use. With PDF to HTML Free Online you can convert PDF to HTML for free without downloading any software. But the other two tools allow you process your PDF documents without internet. Between the two desktop programs, we prefer Apowersoft PDF Converter as it is easy to use and users can convert with fewer clicks and less time.