For you to save time and energy, we have handpicked the websites that you can use to have a professional-looking curriculum vitae even you are a beginner. Here are some student CV sample websites that you can visit.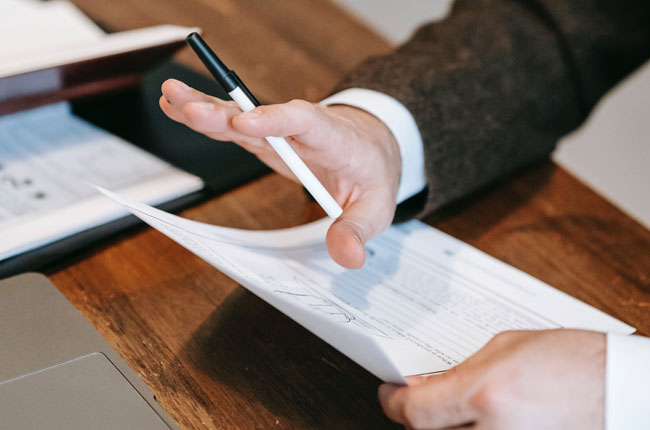 Why CV is important?
A Curriculum Vitae showcases all your personal information, expertise, and experiences. It gives the recruiter a brief background of you as a potential candidate to become an employee of their company. Further, your CV reaches the employer's table before you, so you need to make a good impression by writing a structured and concise resume. With this, you can convince them that you are a perfect fit for the job you are applying for.
What does a good CV contains?
The information that you need to input on your CV is very important to create it as impressive as possible. To guide you to have a comprehensive CV, you may include the following:
Contact Information
Personal Profile
Academic History
Qualifications and Skills
Professional Experience (for students it can be internships, part-time or freelancing jobs, and Volunteering experience)
Professional Certifications
Languages
Licenses and Certifications
Professional Associations
Student CV Examples Websites
Canva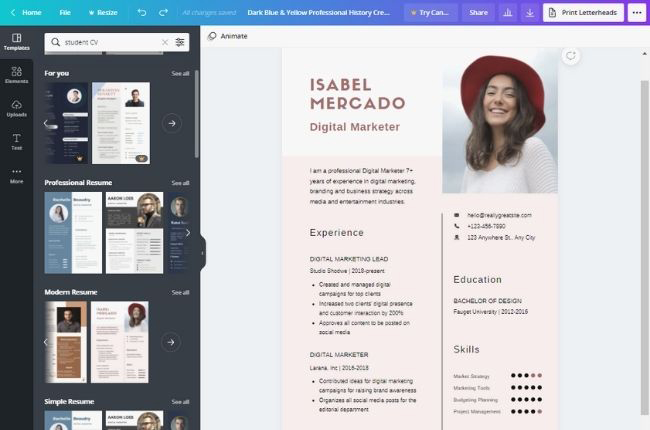 Canva offers a wide collection of free designer-made CV templates that you can customize instantly. Be creative by just modifying the colors, fonts, layout, and graphics of the ready-made resume on this website. Plus, you can have the free or the premium templates of this website. Anyway, one thing is sure, that using its student Curriculum Vitae template will surely stand out among the candidates applying for the job.
Cool Free CV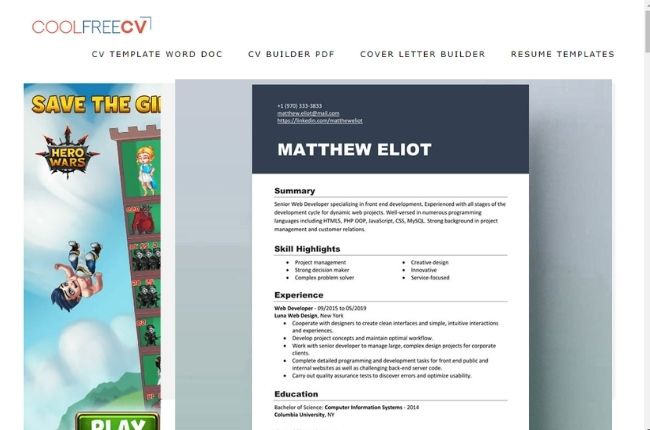 Get modern CV templates with Cool Free CV. On this website, you can find student CV sample that you can use to apply for any job position. It provides two documents format, the DOC file (template can be downloaded and edited using a text editor) and the CV Document Creator (create your CV online and convert or download into PDF format). One more good thing about this site is that your data are not saved on their server for your privacy and safety.
Visual CV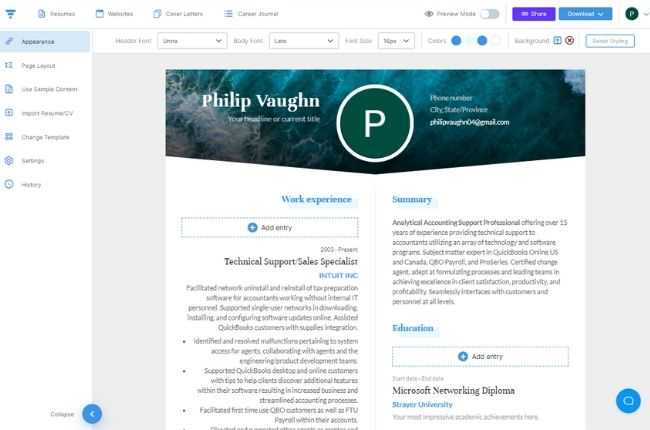 Bring out the creativity inside of you using Visual CV. It is one of the well-known websites that provide student CV example. With its numerous templates, you can create a better student curriculum vitae with no hassle. It guides you on how to improve your CV with its free resources that you can search on its interface. Besides the templates and samples it offers, it has also LinkedIn Resume Builder to convert your LinkedIn profile into a fascinating PDF.
Altresume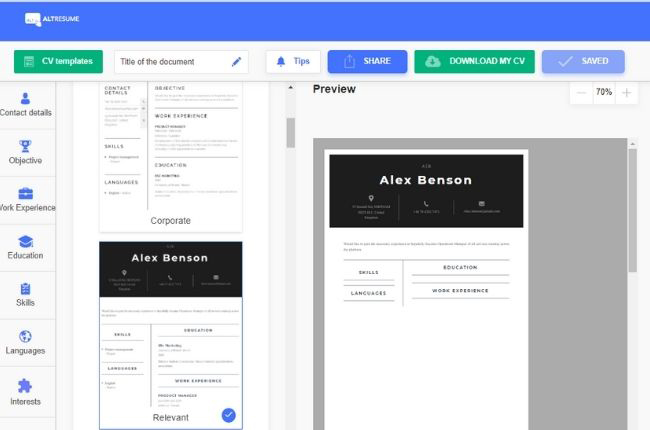 Altresume is another powerful web-based tool to create an almost perfect CV. It is a good platform for professionals and even those who don't have experience yet. Format the templates into unique and stunning CVs in just a snap. Moreover, you can download your curriculum vitae in the format you want such as PDF, Word, and TXT. Make your student CV template professional-looking with this online creation platform.
Zety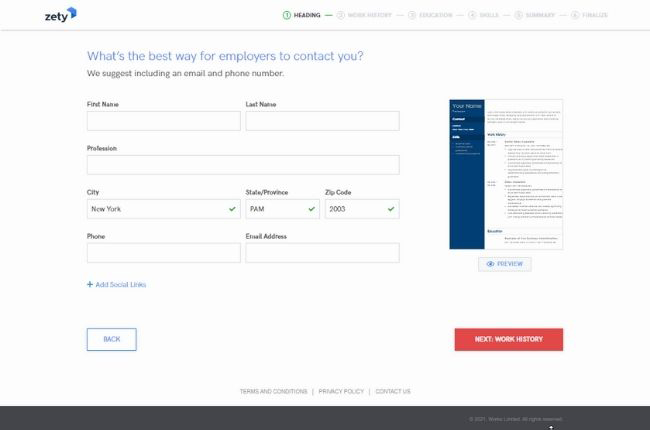 Choose your resume template and get a greater chance of being hired with Zety. It has 18+ CV samples that you can use for free. Further, this site is great for those who want simple but elegant curriculum vitae. It is also a user-friendly platform that students can use even it is their first time doing it. All you have to do is to provide your information and after that, the site will do the rest.
LiveCareer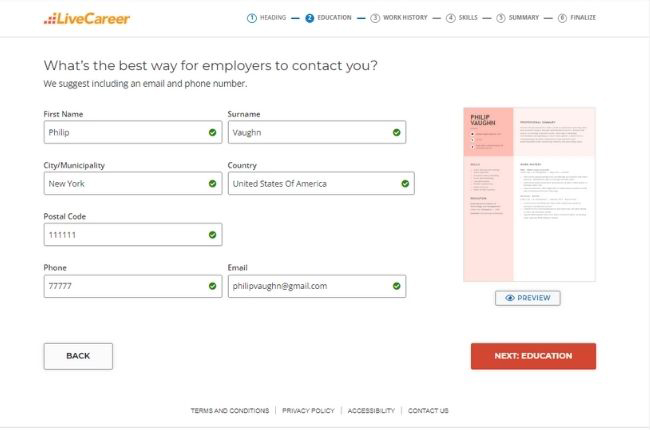 LiveCareer is a very helpful resume builder. In fact, it offers almost all of the application materials that you need to create. It has a large collection of career resources especially flexible CV templates that you can use on applying to your dream job.
Conclusion
The online platforms mentioned above can be used to download student CV samples. Each offers a variety of ready-made templates that makes it easier for you to create an intuitive and unique Curriculum Vitae without so much sweat and effort. Additionally, these sites can help you to be hired from your dream jobs by just making your CV attractive and creative.