Easily Compare Two PDF Documents
Compare Two PDF Documents on Desktop
First on our list of solutions to compare 2 PDF files is Adobe Acrobat. It is widely known for developing the Portable Document Format. More than this, it also offers innovative features to manage PDFs such as editing, converting, signing, protecting, and many more. Further, other features like its Compare Files can only be used with a paid subscription.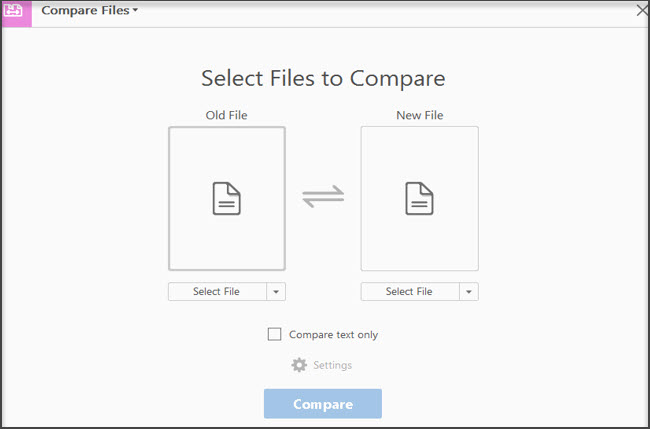 Key Features:
A professional solution that processes documents efficiently
Apply filters for viewing the changed PDF contents
It is integrated with the Share and Review tools of the compared files
Offers a wide range of functions for PDF tasks
2. Kiwi PDF Comparer
Kiwi PDF Comparer, as its name suggest, is specifically designed to identify the differences between two PDFs. It helps to discern any modifications made to the document such as adding, deleting, and editing. It gives specific information about the changes detected like the page number which makes it more convenient to compare.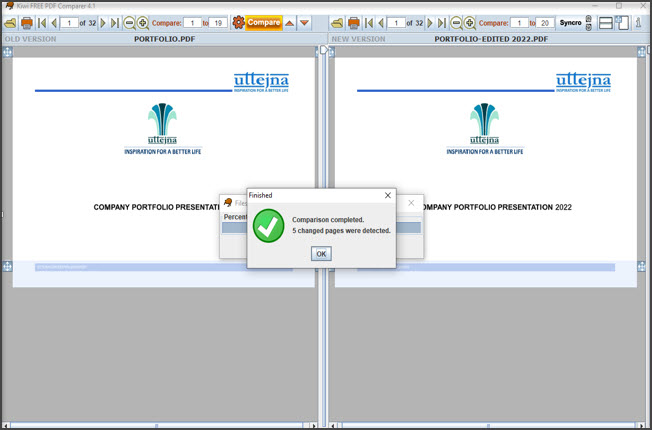 Key Features:
Integrate with Pixel to pixel mode to thoroughly check images and pages
Identify the difference between headers and footers, sides, and numbers of PDFs
Choose the pages of two PDF documents that you want to compare
It processes only 20 PDF pages at a time
One of the intelligent pdf compare tools that you can look into is ABBY FineReader PDF. It analyzes the differences between two documents in a matter of seconds. The only drawback of this tool is that you need to purchase a premium account after the 7-days free trial subscription.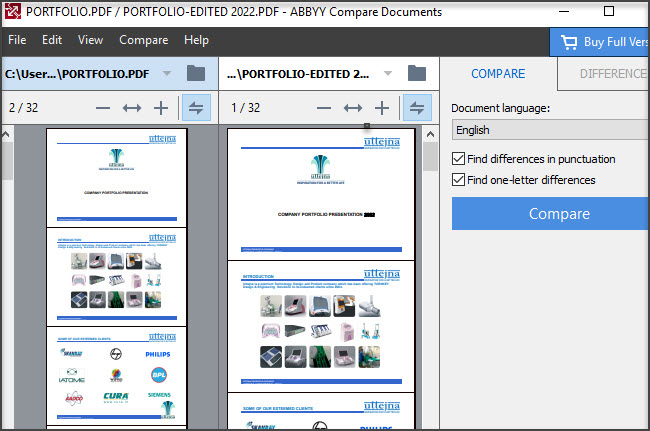 Key Features:
Upload and convert documents with a maximum of 100 pages
Fill forms, search, and redact in just a few seconds
Automatically select OCR languages such as English, French, and Spanish
Enables to copy differences detected on the documents
Online Solutions to Compare Two PDFs
1. Draftable
Another tool to compare two pdf files on any browser is Draftable. It allows you to find even the most minor differences between two PDF files. Plus, it highlights changes in a side-by-side viewer to visibly the documents. You can also compare a PDF with DOCX or PPT.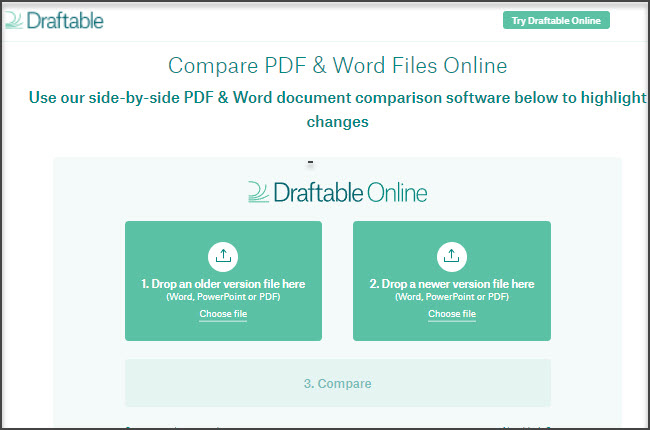 Key Features:
Secured sharing and exporting of PDF files
Changes Text styles including font, bold, and italics
Using redlines to indicate content deletions
Offers unlimited comparison of the uploaded PDF documents
2. Diffchecker
Be excited about Diffchecker for it is an online pdf difference checker. As its name indicates, it is a comparison tool to check the differences between texts, images, pdfs, Excel, etc. Moreover, you can simply upload two PDFs on the platform and it will list the detected changes between the files. It gives accurate text comparison results in the blink of an eye.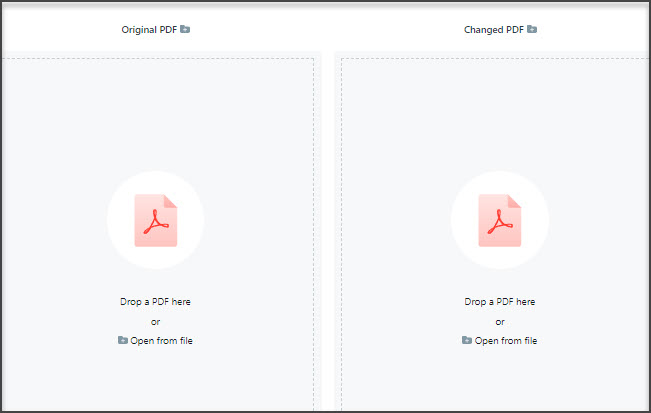 Key Features:
Easily figure out the comparison with its color indicator
Provides various formats to be uploaded such as TXT, PDF, and DOCX
Can be used as a plagiarism checker
It highlights found unique words and phrases
3. PDF24 Tools
Another web-based solution to compare two pdf files for differences is PDF24 Tools. It helps to compare PDF documents for free with its user-friendly interface. In addition, it does not require any registration to use its functionalities and without any restriction.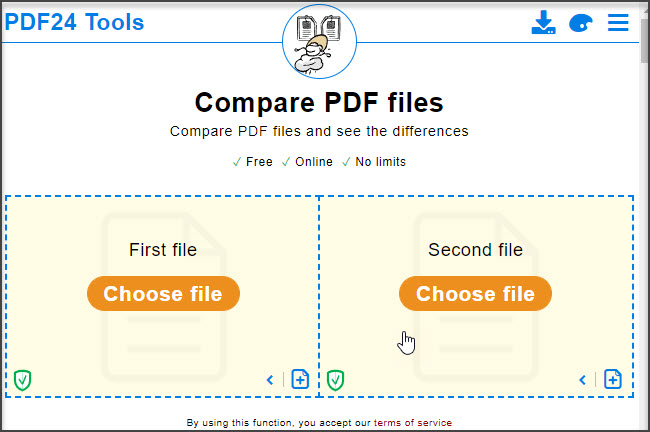 Key Features:
Multi-purpose software to deal with your PDF problems
It is integrated with cloud-based services
Supported all files format to convert into PDF
It does not store uploaded files on the platform to secure files
Conclusion
Save time and energy comparing two PDF files with the solutions above. Each of them has unique key features that you can check out and take note of when choosing. And just a gentle reminder to keep your files safe before sharing them with others for modifications or revisions. LightPDF Editor is a reliable tool to secure files and protect sensitive data from your PDFs.