We all know that nowadays reading books on your devices is more convenient than the traditional way. However, there comes a time when we want to put marks on what we are reading for study points, memory retention, and note-taking of some important information. For this reason, you are going to need a powerful annotation tool to add elements to your document. 
How to annotate my PDF books?
There are many ways to annotate PDFs depending on the features that your annotation tool has. Usually, programs let you open your PDF book, and then you can choose to annotate features such as underlining, strikethrough, and highlighting the document. Moreover, you can also add your comments or notes in a part that you find worthy. After that, you can easily save, share, and print your mark-up contents or the whole book instead.
Annotation Applications
Even though the internet offers numerous applications to annotate PDF books, it is still difficult to choose. So, to make it easier for you to pick, we have handpicked the best annotation applications that you can download on your devices.
LightPDF Editor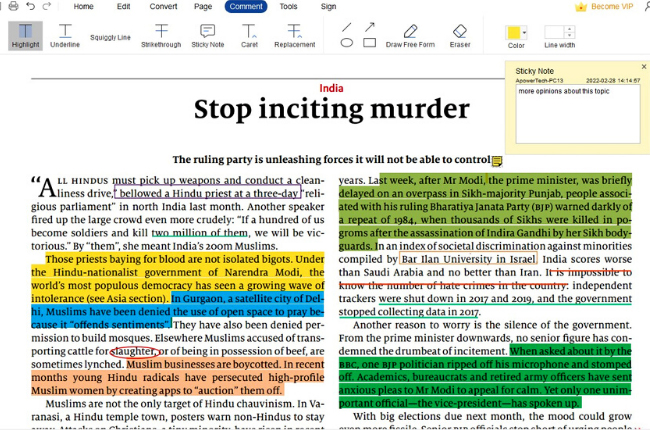 Make marking and annotating a book a piece of cake using LightPDF Desktop. It is a professional yet user-friendly software that lets you manage, convert, and edit your PDF files. Besides that, it has a variety of annotating tools that you may use for your PDF books such as adding shapes, highlights, comments, drawings, sticky notes, underlining, and free form. Indeed, using this program not just makes your reading books more efficient but also gives you a seamless way to deal with them.
ApowerPDF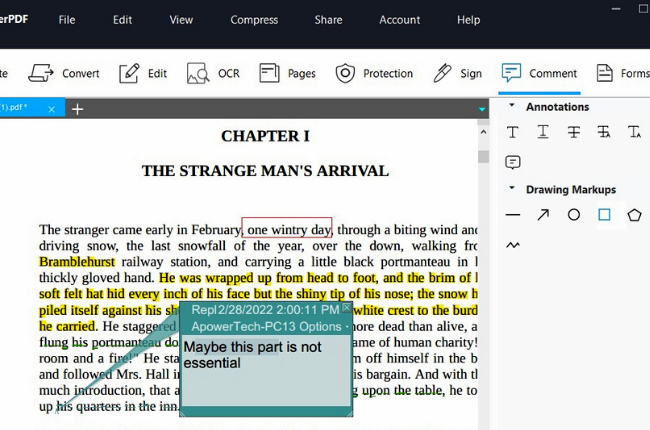 Next to the list of our solutions to annotate books is the ApowerPDF. It is a versatile application to meet your basic needs when it comes to PDFs such as creating, converting, editing, OCR, protecting, signing, and many more. This time, let's talk about its annotating ability wherein it helps you to mark up text within your book with no hassle. You can draw highlights or shapes, make comments, strikethrough, and other features to explore. 
PDFelement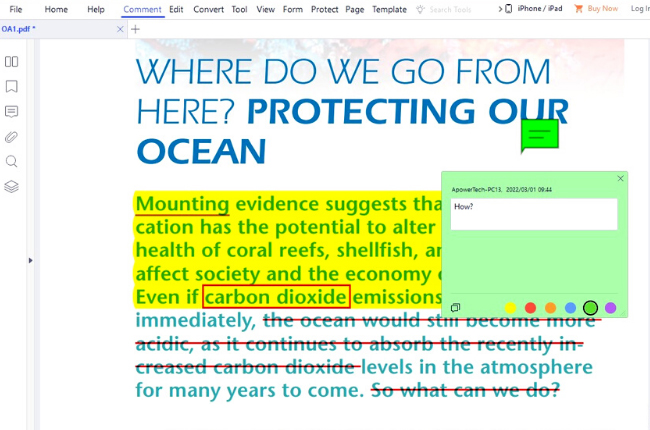 Another application that is great for annotating PDFs is PDFelement. It allows you to type your notes straight away into your document. Apart from this, it gives you the freedom to put elements such as highlight, callout, and underline. This software is also almost full-featured like the two solutions mentioned above. However, you should be mindful of its limitations and disadvantages including its costly subscription.
Annotation Online Tools
Many people love to use web-based tools since they are easy to access and there is no need to download them. Just like applications, online annotating tools also allow you to highlight, strikeout, freehand draw, add comments or sticky notes, bookmarks, signatures, etc. And let's take a brief tour of two of the best annotation tools that you may try today.
LightPDF (Online)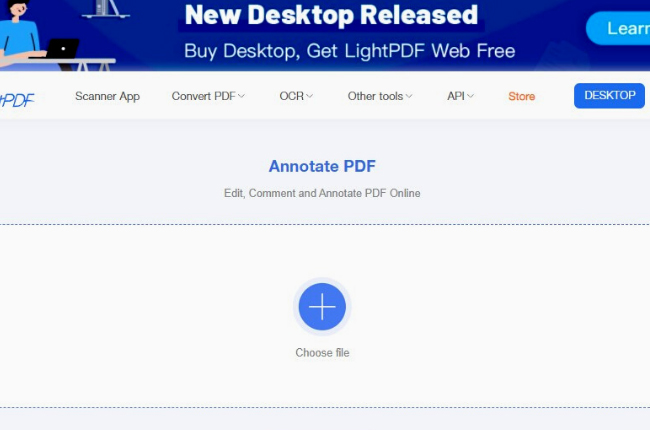 LightPDF is not only known for its excellent offline application but also for its accessible web-based program. This online tool also allows you to convert, edit, merge, split, sign, watermark, unlock, and protect your documents. Since it is dedicated to simplifying processes on your PDF tasks, book annotation can be done straightforwardly on this platform.
Xodo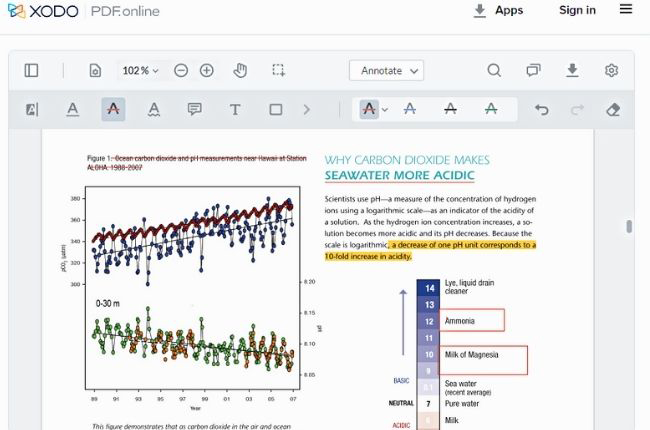 Got into the list of our annotation online tools is Xodo. It is also an online PDF annotator that offers a collection of annotation features. These include freehand drawing, signature, callout, shapes, and comments. One more good thing about this platform is that you can collaborate with others as an annotator or a viewer. After marking your pdf book, you can directly download your PDF or print it from the web browser.
Tips: Where can I find PDF books?
The cyberspace world offers PDF books that let you access knowledge and information for free. For this reason, we have selected some great websites to download your ebooks around. Check them out below.
Conclusion
Needless to say, each of the tools discussed above possesses its own set of functional annotation features that may suit your need for PDF book annotation. You can highlight, sign, and underline text on your documents with ease. Plus, insert comments and sticky notes to improve your reading comprehension or add it to your stock knowledge. Further, when it comes to efficiency and accessibility, we can highly recommend LightPDF either its online or offline program.