In today's world, it is very easy to convert files in the format that you want. Wherein, you can get editable and searchable text documents instantly without the need to retype, reformat, or rescan PDFs. Nevertheless, it is important to get the right tool in turning your files into any format such as PDF to TXT. Worry less, for in this article we have compiled the best solutions that you need to perform this task.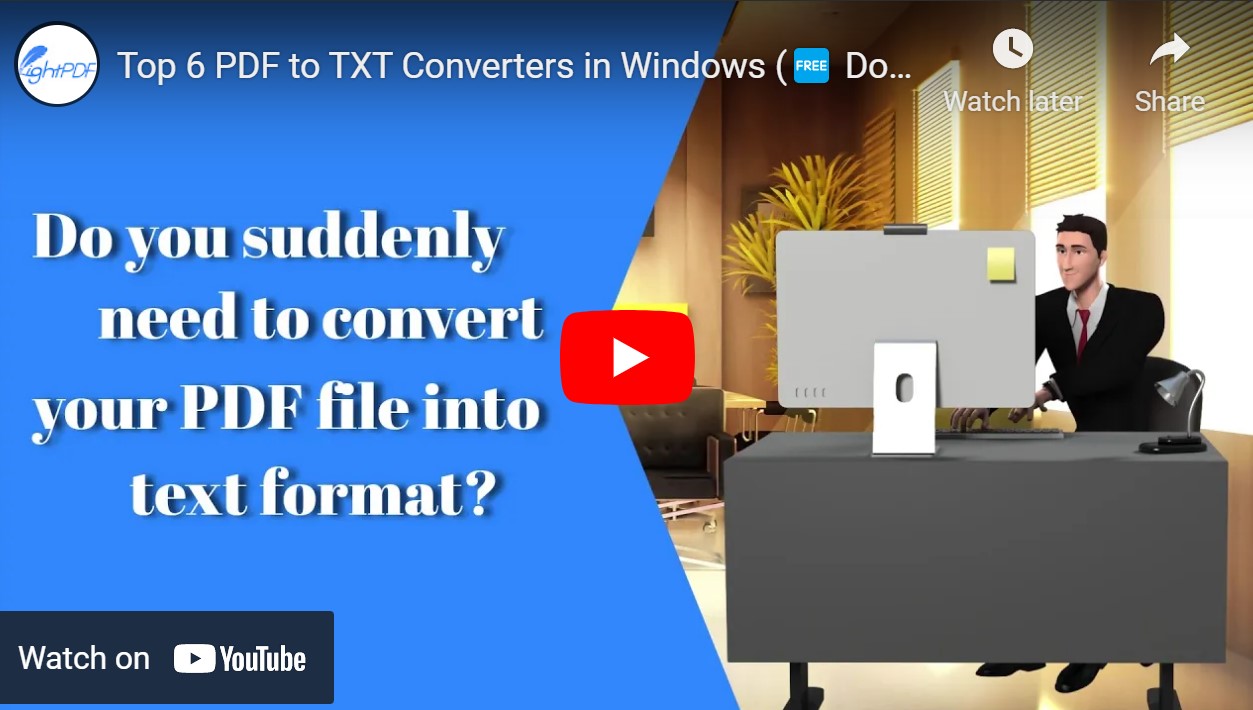 What is PDF to TXT Converter?
PDF to txt converters are tools that allow you to transform PDF files into plain text format. Many people tend to turn PDF to TXT format as contents are becoming easier to edit and copy in other documents as Microsoft Word does. Besides, converting and extracting pdf to text can make words, phrases, and paragraphs more searchable compared to other formats including scanned PDFs.
When choosing the best program to convert your files to txt format, it's recommended that it has an Optical Character Recognition feature. With it, you can easily transform documents, especially scanned or image-based PDFs, into editable formats in just a blink of an eye. In a timely manner, we gonna discussed in this blog the top-notched PDF to TXT converters that you shouldn't miss trying out when dealing with documents.
Top 6 PDF to Txt Converters
Apowersoft PDF Converter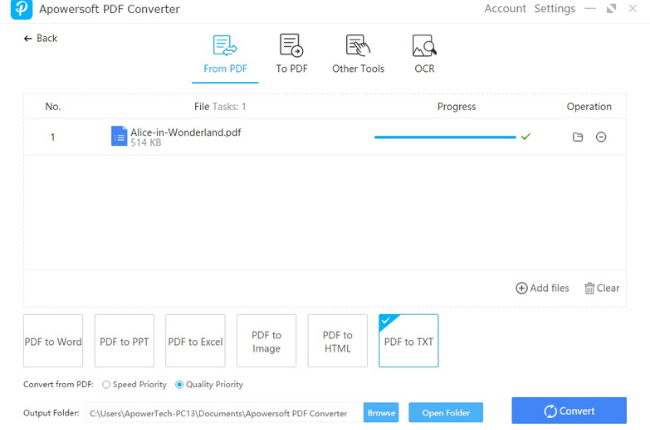 Apowersoft PDF Converter is a powerful PDF to TXT converter that boasts high-quality processed documents. It lets you turn your PDFs into editable formats such as Word, Excel, PPT, CAD, and Txt. Aside from that, it offers a wide range of features including merge, split, compress, extract, protect, and unlock PDF. You can also extract text from a specific page or image on your documents using OCR technology. Truly, this tool is suitable for your everyday use if you want accurate and best conversion results.
LightPDF (Online)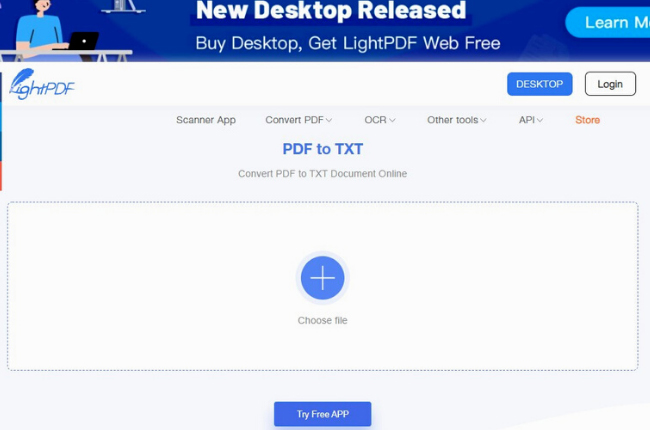 Discover LightPDF as it easily transforms PDF into Text and it promises real-time conversion. This platform is very popular when it comes to its free service, unlimited number of conversions, and retaining quality as the original content. In addition to this, it also offers a collection of features that is very accessible online. This tool promotes convenience and guarantees privacy as files will be deleted once the conversion is done.
Adobe Acrobat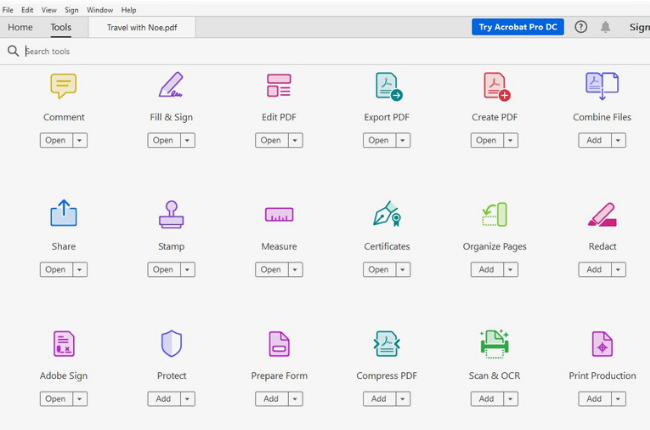 One of the popular PDF solutions and the reason behind this file format is Adobe. It is an excellent program to get an editable and searchable text from your documents. Same as the other solutions discussed here, it has also an automatic OCR feature that extracts texts from scanned PDF files and ensures you that the format and fonts of the contents are intact. In this matter, you can convert PDF files into any format that you preferred without encountering any problems.
Nitro pro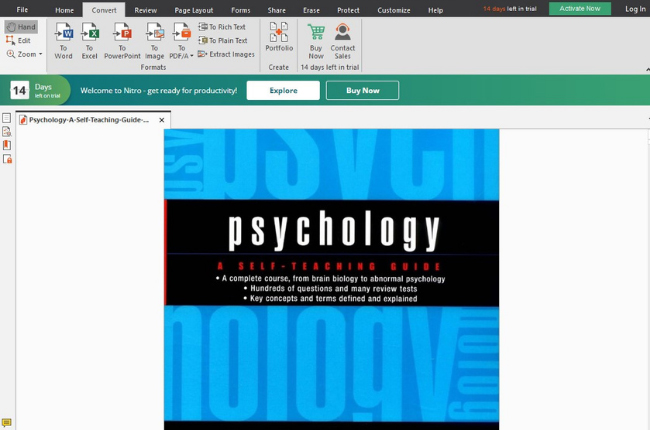 If you are finding for a solution like Microsoft Office interface, then try Nitro Pro. This tool is also equipped with OCR to transform documents into editable format and still retain the original fonts consistently. Further, it enables you to read, edit, and sign your documents directly on this program. However, the trial version offers very limited functionality and the premium version is a bit expensive.
Zamzar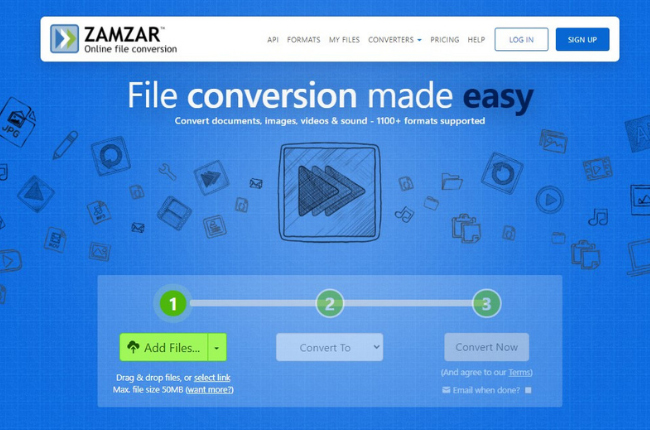 Whenever you need to convert PDF to TXT online, Zamzar is also an option to consider. It offers unlimited conversion every day and allows you to batch convert documents at once. Moreover, it is said to be one of the fastest online converters on the internet today and aside from converting PDF to txt, there are also other formats that you can turn your documents to. The only drawback of this tool is that the maximum file size of your document that you can upload is only 50MB.
PDFescape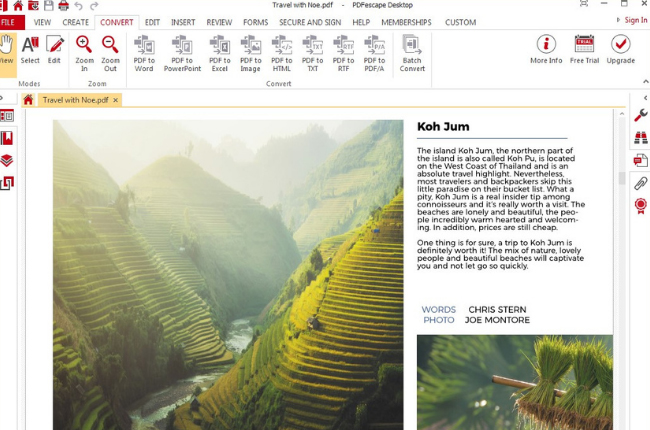 To complete our list of the top converters, let's see how PDFescape works. This application is said to be very accessible and lets you fill forms, annotate text, add password protection, and compress PDFs. Additionally, it can convert pdf to any format such as PDF to Word, PDF to Excel, and PDF to TXT. As much as it is helpful, you still need to avail its premium account in order to use all its features.
What is the best PDF to txt converter?
Without a doubt, the best PDF to Txt converter should be a handy solution that lets you save time from re-typing or copy-pasting content from your documents. In this manner, it is very clear that ApowerPDF Converter possessed features to manage your PDFs. Anyway, here are some reasons why you should consider using ApowerPDF Converter :
Very ideal for batch conversion of files that make the process speedy
Built-in OCR feature for accurate extraction of text from scanned and image-based documents
It enables you to do other PDF tasks such as Merge, Split, Protect, and Unlock
Keeps formatting and fonts intact after conversion
Multilingual PDF to Txt converter
Conclusion
To wrap it up, it is very important that when choosing your PDF to text converter, you choose which will give you accurate results. The web may give you a number of solutions but picking the best may be very difficult. So, the listed above programs are proven efficient and reliable to deal with your PDFs. But, it is still evident that ApowerPDF Converter stands out if you aim for high-quality results. Also, LightPDF is very recommended when handling your PDF tasks online as it is very accessible, has high-speed conversion, and ensures formatting consistency.