How to Reverse PDF Pages While Reading
Free Online Reverse PDF Tools
Most online tools support importing PDF files and performing various PDF tasks. However, not all of these have the feature to reverse whole PDF pages automatically. Fortunately, we discovered these two web-based tools that you may try.
AvePDF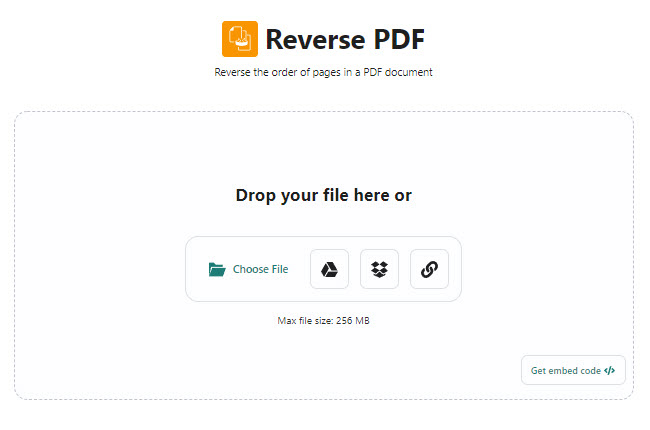 AvePDF is an intuitive online platform that helps you manage your PDF files online. Its Reverse PDF function lets you drop your file in the loading panel and instantly reverse PDF online. After that, it will save your processed PDF file directly on your computer or your Cloud Storage. Anyway, be mindful that it automatically deletes uploaded files after 30 minutes.
PDFux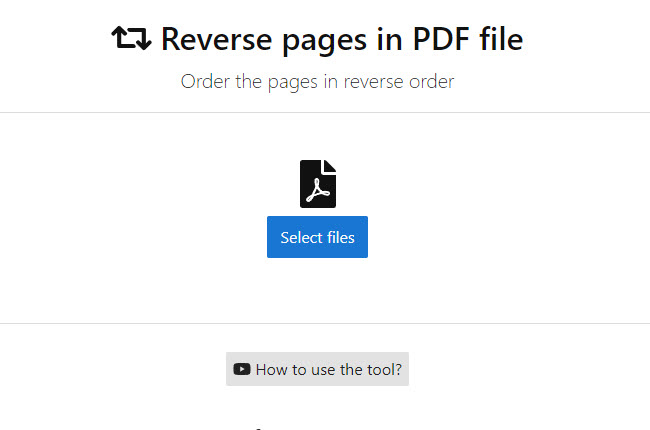 Another free PDF reverse tool that you can access directly on your browser is PDFux. It has an easy-to-understand interface that allows you to upload files from your devices. Once a file is uploaded, you need to click the Apply changes button, and this tool will reverse your file straightforwardly.
How to Reverse PDF Page Order on Desktop?
Some desktop programs have a "Reverse View" feature. It saves time creating a new PDF file for the pages to be reversed. Other than Adobe Acrobat, we have tried the excellent solutions below that you may use to invert PDF page orders.
Foxit PDF Reader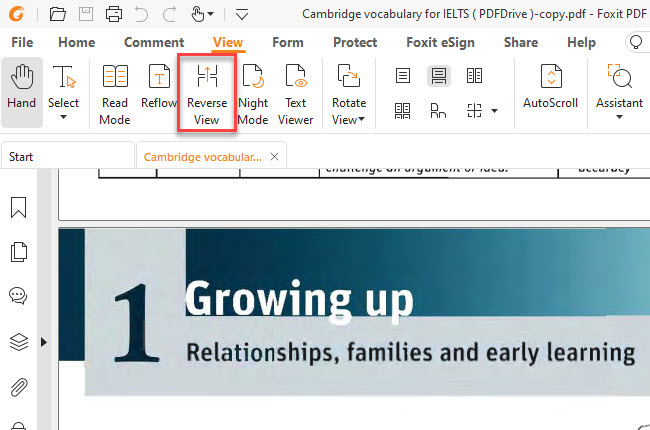 One of the excellent PDF applications in this current time is Foxit PDF Reader. It offers a collection of functionalities to deal with PDFs. Moreover, it simplifies putting the last page of your document on the top with its Reverse View navigation. You can also easily save the reversed file on your device with ease.
Sejda PDF Desktop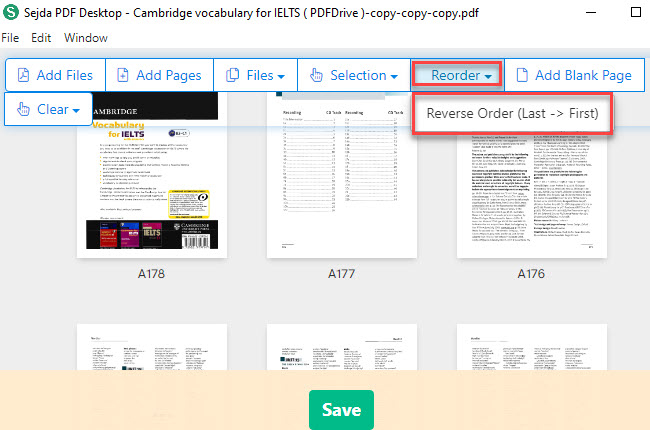 Sejda PDF Desktop is also a comprehensive application to reverse pages in PDF swiftly. Like Foxit, you can also easily arrange PDF pages from the last to the first page using its Organize PDF pages functionality. You can upload up to 50 pages and perform 3 tasks daily in this program at no cost. 
LightPDF
LightPDF is lightweight PDF editor tool on Windows, it's easy for PDF beginners to use. If you need to do some modification on PDF files, you can choose this reliable tool.
Conclusion
We have provided online solutions to reverse PDFs if you don't want to install any program on your device. Hence, we also listed two desktop programs to make it easier for you to reorder the pages of your document even if you are offline.